This content contains affiliate links. When you buy through these links, we may earn an affiliate commission.
Let's get something out of the way before I start: I think the concept of "self-care" has been hopelessly diluted from its original meaning. What was once a term used to describe the necessity of activists taking the time to recharge and refocus before returning to the fray has become a way for lifestyle blogs to sell $65 candles. I think for those of us that suffer from mental illness, or do a lot of political thinking and organizing, on top of full-time jobs or kids or other responsibilities, self-care can be an incredibly important tool and can even feel revolutionary. I advocate for it. Actually, I advocate for taking care of oneself all the time—I just don't believe it's always a feminist act.
With that disclaimer, I want to further position this article by saying that it has been an unbelievably horrible couple of weeks. I don't need to rehash current events here. And it would be downright ridiculous to equate my own stress—from my Manhattan apartment, scrolling through Twitter—with the suffering of those more directly affected by what is happening in our country. I think there is a balance to be struck between Tina Fey's cringeworthy edict to hole up and eat sheet cake and wearing yourself thin trying to address every single repulsive event immediately.
I think most of us at Book Riot would consider reading a kind of ultimate self-care, because it has the power to both educate and comfort, to be a quiet pastime with the power to amplify any number of voices. I think when we feel lost, or stagnant, sometimes the action that feels the most manageable is to pick up a book. In that spirit, I've put together some books ranging from "generally soothing" to "re-invigorating" that I'll most likely be turning to in the coming weeks.
If you're seeking, to borrow another book's phrase, some chicken soup for the soul, I would highly recommend Cheryl Strayed's Tiny Beautiful Things , a compilation of her Dear Sugar advice columns. I'm the kind of person who has always enjoyed reading advice columns, even when (especially when?) the query has nothing to do with my own personal problems. It makes me feel a little better about the world to know that people are so willing to make themselves vulnerable to strangers. Strayed's advice is always lovingly and thoughtfully given, without shying away from the complexity of the questions she's asked. (I also recommend the Dear Sugar podcast, which has the ambience of a late-night radio show playing Josh Groban songs. It helps me sleep.)
For a more personal narrative, Zadie Smith's book of essays Changing My Mind is the best (shocker: Hannah recommends a Zadie Smith book!). Her thoughts on other books, movies, and her own life feel like you're having a deep conversation with your smartest friend over coffee. Her essay about Katharine Hepburn single-handedly birthed my obsession with Hepburn, whose movies are among my favorites of all time. This book might gently nudge you towards looking more critically at the media you consume, but for me, it always prompts me to meditate on the good things.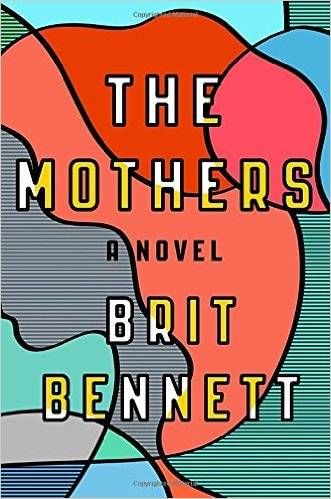 Moving along. I've been trying to read more authors of color, especially women, and now is a good time for it: there are brilliant new novels by WoC popping up everywhere. Earlier this month, I devoured The Mothers by Brit Bennett in about two days, which was funny and touching, managing somehow to be both atmospheric and matter-of-fact. I'm also currently in the middle of Stay With Me by Ayobami Adebayo, which tells the story of a Nigerian woman whose husband takes a second wife after she fails to conceive. Stay With Me reads like the best, most enduring epic, and all day I think about when I'll be able to get home and keep reading. I'm including both of these books because I think that when turning to books for self-care, an easy way to give that action a little bit more of an impact is to support the work of authors of color and stories about people of color. It helps to decenter the notion that these books are somehow special-interest.
Finally, if you are ready to read something that will rile you up, an excellent choice would be James Baldwin's I Am Not Your Negro. This book is challenging, devastating, and overall a brilliant collection of Baldwin's writings. There's also Angela Davis's classic text Women, Race, and Class, which tends to hold up despite its slight dated-ness. And for good measure, I'd also add in Susan Sontag's exhaustive discussion of empathy in Regarding the Pain of Others, which is specifically about art and photography but I think remains unbelievably relevant in the age of social media. And, when it comes out, I have no doubt Ta-Nehisi Coates' We Were Eight Years in Power could serve as the crown jewel of this section.
Reading doesn't have to be passive, and, in my opinion, in hard times it can only help.