This content contains affiliate links. When you buy through these links, we may earn an affiliate commission.
Read Harder is sponsored by Libby. The one-tap reading app from OverDrive.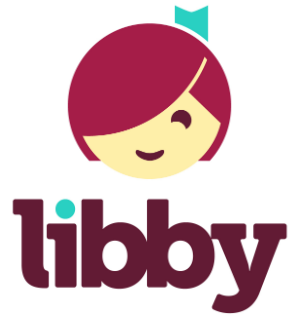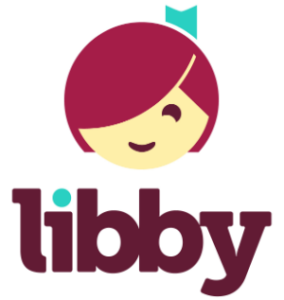 Meet Libby. The one-tap reading app from your library, powered by OverDrive. Downloading Libby to your smartphone allows you to borrow thousands of eBooks and audiobooks for free anytime and anywhere. You'll find library books in all genres, ranging from bestsellers, classics, nonfiction, comics and much more. Libby works on Apple and Android devices and is compatible with Kindle. All you need is a library card but you can sample any book in the library collection without one. In select locations, Libby will even get your library card for you instantly. Learn more at https://meet.libbyapp.com/. Happy Reading.
---
Welcome to 2018! Have you kicked off your Read Harder challenge yet? If you're looking for something with pretty pictures to ease you into things while it's cold and dark outside, this roundup is perfect for you.
Comics are usually a collaborative art form, but sometimes one person takes on both writing and drawing duties themselves. (NB: I'm using "drawn" to mean "pencilled" here—some of these examples are inked, colored, and/or lettered by other people.) This isn't any better or worse than comics that are more of a team effort—it's just a different creative process—but sometimes it's interesting to see the result of one singular vision. So let's take a look at some comics written and drawn by the same person!
Webcomics
The wild, woolly world of webcomics is the best place to find comics written and drawn by one person, since anyone with an internet connection can hop online and share their pictorial thoughts with the world. For that same reason, though, the sheer volume of webcomickry out there can be daunting. Why not get started with Ngozi Ukazu's Check, Please!, the queer hockey romance comic that blew up Kickstarter? Or take a gander at one of my faves, David Willis's Dumbing of Age, which follows a diverse cast of college freshman through their first baby steps away from home. If you'd like to read a complete story, settle down for a few days (weeks) with Meredith Gran's recently concluded (…sniff) Octopus Pie, about the misadventures of two hipster roommates in Brooklyn.
Kids' Comics
Comics for kids are another place to find those magical writer-artist creatures! Why not start with a webcomic-turned-bestselling-graphic-novel, Nimona, Noelle Stevenson's tale of a shapeshifting sidekick to a supervillain who isn't as bad as he seems? Or Dana Simpson's Phoebe and Her Unicorn—also a webcomic that you can buy in stores, about a little girl named Phoebe and her equine best friend, Marigold Heavenly Nostrils? And we can't forget the writer-artist who dominates bestseller lists, Raina Telgemeier, whose clean, cartoony art and honest writing cuts to the heart of middle school insecurities. (My personal favorite Telgemeier is Smile.)
Classics
Of course, there are the perennial classics of the field that have the same writer and artist. If you're in the mood for a tough but powerful read, there's Art Spiegelman's Maus, which tells the story of Spiegelman's father, a Holocaust survivor, with Jews anthropomorphized as mice and the Nazis as cats. Persepolis is Marjane Satrapi's graphic memoir of growing up in Iran during the Islamic Revolution. And Will Eisner's A Contract with God, and Other Tenement Stories is one of the first graphic novels from one of the Golden Age inventors of comic books.
Superheroes
It's rare to find superhero comics by one writer-artist, given the demands of a monthly publishing schedule, but they're out there! If you've been enjoying the current critical darling Mister Miracle, you'll want to check out Jack Kirby's trippy and wildly original series from 1971, which has recently been recollected. You can't beat the gorgeous Atomic Age-style art or epic storytelling of Darwyn Cooke's DC: The New Frontier, a love letter to the DC universe of the '50s and '60s. Or, if you're looking for something a bit more small-scale and grittier, there's Frank Miller's early stuff. Miller's a controversial figure with some problematic elements to his work, but that doesn't stop me from loving his early run on Daredevil.
Ducks
You might think you don't need to read about cartoon ducks, but you'd be wrong. Luckily, Fantagraphics has been reprinting the complete catalog of Carl Barks, one of the greatest cartoonists of all time; you'll probably want to start with Uncle Scrooge: Only a Poor Old Man or Donald Duck: Lost in the Andes. Then pick up Don Rosa's masterful homage to Barks, The Life and Times of Scrooge McDuck. You're welcome!
This is only the tip of the iceberg where single-creator comics are concerned. What are you planning to read for this year's challenge? Or, if you've already got this category sewn up, what are some of your favorites?