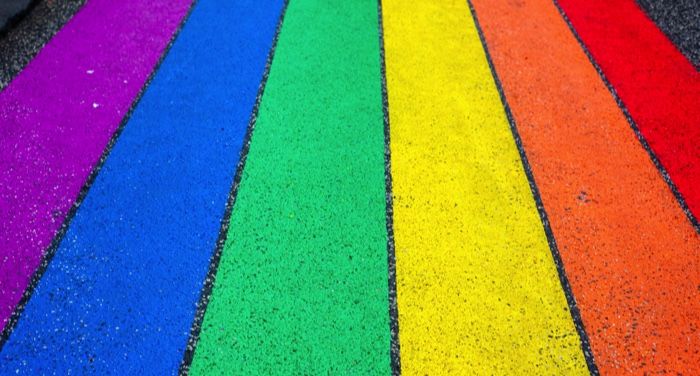 LGBTQ
Read Harder: An LGBTQ+ History Book
This content contains affiliate links. When you buy through these links, we may earn an affiliate commission.
Do you know your LGBTQ+ history? The fairly recent rise in LGBTQ+ media stories may lead some people to believe queerness is a new phenomenon. But although our conceptions of gender and sexuality have morphed over time, queer stories can be found from ancient times all the way through today. Understanding the history of LGBTQ+ people, activism, and theory can teach us a lot about the current moment and help us map a path for where to go next. These nine LGBTQ+ history books will give you a taste of our long, rich queer history.
Even better, these LGBTQ+ history books will help you fulfill a task for Book Riot's 2021 Read Harder challenge! Check out the full list of tasks and recommended reading lists here.
My interest in LGBTQ+ history books started before I came out. I also read a lot of the classics of queer theory while studying LGBTQ+ public policy during grad school. But taking a master's level Lesbian History course really marked a turning point for me. Studying queer women and sapphic relationships throughout history was eye-opening. Seeing queer women like me represented in history books changed my perspective on not only queer culture, but on history as a whole. Whether you identify as a member of the LGBTQ+ community or not, I hope these books show you the immense impact queer people have always had on mainstream culture and give you hope for the road ahead.
LGBTQ+ History Books
---
Looking for more LGBTQ+ history books? Check out:
50 Must-Read Books About LGBTQ History for Pride Month
7 Transgender History Books for LGBTQIA+ History Month and Beyond
12 Informative Queer Women's History Reads
28 Fabulous Works of Queer Historical Fiction for Pride Month
9 Informative Books About Stonewall