This content contains affiliate links. When you buy through these links, we may earn an affiliate commission.
This year's Read Harder challenge, including this genre book in translation challenge, is presented by Libby.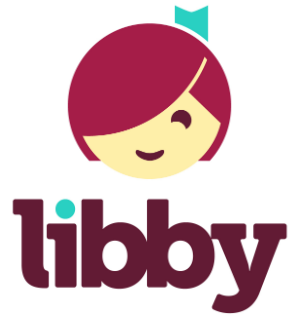 Meet Libby. The one-tap reading app from OverDrive. By downloading Libby to your smartphone, you can access thousands of eBooks and audiobooks from your library for free anytime and anywhere. You'll find titles in all genres, ranging from bestsellers, classics, nonfiction, comics and much more. Libby works on Apple and Android devices and is compatible with Kindle. All you need is a library card but you can sample any book in the library collection without one. In select locations, Libby will even get your library card for you instantly. Learn more at https://meet.libbyapp.com/. Happy Reading.
---
Genre fiction, traditionally speaking, is defined as plot-driven fiction that fits into a specific literary genre—such as science fiction, fantasy, mystery, and so on—in an effort to entertain people who are already fans of those genres. I personally have a complicated relationship with the term "genre fiction," because good genre fiction goes beyond the formulaic and even redefines what we expect from the genre in the future. I believe the following books have been translated to reach a larger audience in part because they are novels not only for fans of their genre but also for people who might not always reach for genre fiction. So if you're a fan of genre fiction, you should be able to find something you like here for the 2018 Read Harder Challenge. If for some reason you dread reading genre fiction (which…you shouldn't!), you should still be able to find something you like here. And, you know, maybe at the same time you'll learn more about a culture that is new and unfamiliar to you, which is always fun.
I'm sharing this title first because this is actually the novel I'm planning on reading for my Read Harder Challenge. In this supernatural thriller set in Iceland, a psychiatrist investigates the mysterious suicide of an elderly woman who was obsessed with her son's strange disappearance. In a nearby village, three friends are working on renovating an old house for tourist season, but is the house…haunted? These seemingly unrelated stories collide in surprising ways as the story unfolds. Horror fiction is probably my favorite genre, which is why I personally gravitated to this novel. I've heard nothing but great things about this book, and I cannot wait to read it.
File Under: Horror, Thriller
Like a lot of children of the '80s/early '90s, I grew up watching the 1984 film The NeverEnding Story. To this day, the thought of Atreyu and Artax in the swamps of sadness gets me a little misty-eyed. I didn't read the German fantasy novel this film was based on, however, until I was in college. So imagine my surprise when I discovered the movie version only covers the first half of the book. There's so much more to this world and to the characters, and the story grabbed me, even as an adult. So whether you have the film version memorized or have no idea who Falkor the luckdragon is, I recommend this novel.
File Under: Fantasy
If you're looking for something fun and funny, might I suggest a Cuban science fiction novel, winner of the 2011 UPC Science Fiction Award? Set in the distant future, this novel follows a veterinarian named Jan Amos Sangan Dongo who specializes in treating giant exotic animals across the galaxy. Get ready to be introduced into a comedic future world rich with highly imaginative creatures and settings.
File Under: Science Fiction, Humor
So this may seem weird, but I first heard about this novel from watching an ASMR video on YouTube. I will save my rant about how I get a lot of great book recommendations from ASMR videos for another post. For now, I just want to say perhaps the strange way I stumbled upon this book fits with the strangeness of this book itself. Captain Bluebear gets twenty-seven lives total, and this novel is about the first 13 1/2 of those lives. This is an epic fantasy adventure novel through the imaginative and fantastic world of Zamonia. Illustrated by the author, this book might at first appear to be a children's story, but really the language and the story is best suited for whimsical adults.
File Under: Fantasy, Humor
If you are a fan of urban fantasy and mystery fiction, just go with both and pick up this Japanese novel. Set in Tokyo, this novel follows college student Kotaro Mishima as he investigates the disappearance of his friend Kenji. Eventually, Kotaro ends up teaming up with Shigenori Tsuzuki, a former police detective who is obsessed with a strange gargoyle that seems to be moving on its own. What does one mystery have to do with the other? You'll have to read this inventive mystery/fantasy crossover to find out.
File Under: Mystery, Fantasy
In this unsettling Argentinian horror novel, a young woman named Amanda is dying in a rural hospital and a boy named David sits at her bedside. David is not her son, but still Amanda feels compelled to tell him the story of how she ended up in this hospital in an attempt to understand what has happened to her. This is a short novel that will go by very quickly, so perhaps this is one you could also choose for your "Novel in One Sitting" challenge. Yet even though this is a quick read, this is not a simple story. After reading it, I spent a long time trying to make sense of what had just happened to me. The experience was very strange.
File Under: Horror
In this novel, the city of Turin, Italy suffers from a collective psychosis that lasts for twenty days, causing widespread insomnia and culminating in murders. Ten years later, a man uncovers a "library" in the basement of a sanatorium where people confessed to their most macabre secrets during the insane events of those twenty sleepless days. Now that events seem to be starting to happen again, this man is determined to get to the bottom of what happened to this city ten years ago and how he can stop history from repeating itself in the present. Although this book was written in the 1970s, it was only recently translated into English, and the themes De Maria tackles in this story are still eerily timely.
File Under: Science Fiction, Horror
Sometimes a good mystery isn't about who committed the murder but how it all went down. In this Japanese novel, middle school teacher Yuko Moriguchi announces her resignation to her class of students following the death of her four year-old daughter in the school pool. What Yuko's students don't yet realize is that their teacher is about to accuse two boys in the class of committing the murder. Told from multiple perspectives, this novel goes in unexpected directions and really stuck with me long after I'd finished it. I love a good revenge story, and this one does not disappoint.
File Under: Mystery, Thriller
So you've probably already heard of Lindqvist's vampire novel Let The Right One In. If you haven't read that one yet, you 100% should because it's amazing and I love it; however, for this list I wanted to introduce you to another one of his titles with which you might not be as familiar. Handling the Undead is at first glance a zombie novel, sure, but Lindqvist takes an interesting spin on the old horror trope. In Stockholm, dead bodies are waking up and going back home to be with their families. What do these families do with their dead relatives who have now returned to their previous lives? What do these resurrected bodies want, and are they the same people at all? This book raises a lot of interesting questions about grief and death, and I really enjoyed it.
File Under: Horror, Zombie Fiction (yes, I say that's a genre)
If you're more in the mood for an anthology rather than committing to a novel-length genre story, I recommend Invisible Planets.
File Under: Science Fiction, obviously
I am really looking forward to finishing the 2018 Read Harder Challenge with all of you this year. Let me know what you're planning to read for this part of the challenge in the comments!