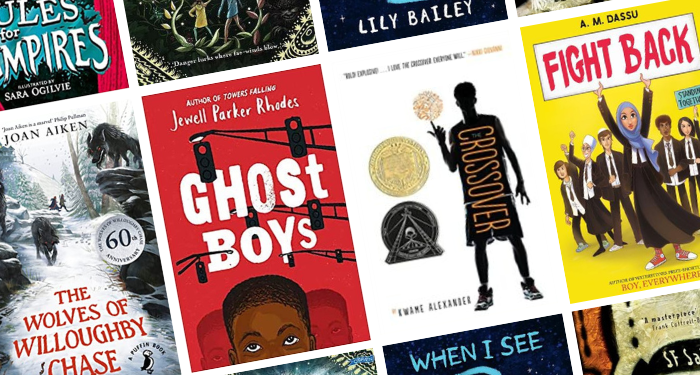 Children's
8 of the Best Middle Grade Books to Read Aloud
This content contains affiliate links. When you buy through these links, we may earn an affiliate commission.
I love to read aloud to middle grade and high school students. There's a belief that once they get out of elementary school, students don't want to be read aloud to. This is a complete myth. I've spoken before on ways to get teens and tweens to get engaged with reading, and being read aloud to is another way that can bring great books to the forefront of their minds.
One strategy I apply is to read aloud Choose Your Own Adventure stories and ask the class to vote on which path they want the characters to take. This creates some interesting "debates" in the library, but it does make library lessons much more interesting. I also enjoy reading aloud for selfish reasons: I simply like doing it. I like doing voices, I like trying to make the students jump at scary moments, and I like to show them that I'm not too cool for school — a mindset that many students adopt when they hit 12 or 13.
There's also a lot of evidence to show that reading aloud to older students carries with it many benefits. It can help improve vocabulary and reduce anxiety, just to name a few. Here are eight amazing novels that I have really enjoyed reading aloud to the students in the library over the past few years.
---
There are hundreds of other great books to read aloud, but there are the ones I consistently go back to time and time again, because they are amazing.
Looking for even more? Check out 15+ Outstanding Recent Read-Aloud Books for Middle Schoolers.