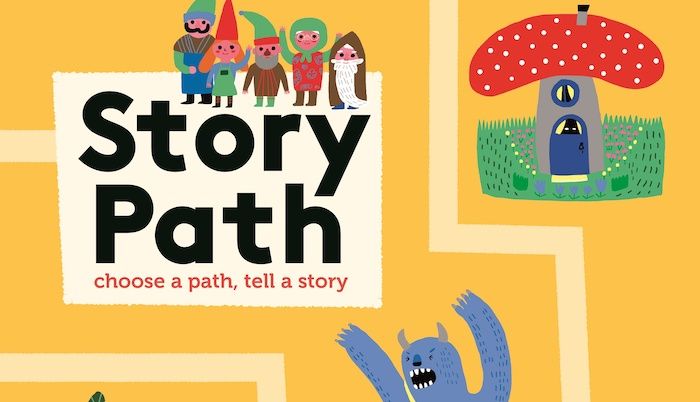 Children's
Pick-a-Path Picture Books Like Choose Your Own Adventure
This content contains affiliate links. When you buy through these links, we may earn an affiliate commission.
I definitely have nostalgia for Choose Your Own Adventure and other pick-a-path books. As a kid, it was fascinating to see how my choices could affect the story, and I always had about seven pages bookmarked to backtrack and try again. You might think this was a product of the times, but even now that kids have access to an abundance of video games and other interactive stories, these books haven't seemed to have lost their appeal. When I worked in a used bookstore, we couldn't keep anything related to pick-a-path books in stock, including the Fighting Fantasy books. They seem to hold onto that magic even now.
Oddly, though, pick-a-path books seem to proliferate only in the 8–12 age range. There aren't many adult interactive books (though I loved My Lady's Choosing), and there are even fewer for younger kids. This seems like an oversight, because involving kids learning to read in making decisions in the story sounds like a great way to get them interested and involved in reading. There is a misconception that it's not possible to make a branching path story with so few pages, but that's shortsighted. For one thing, even a book with two endings is interactive, and Choose Your Own Adventure has figured out how to adapt the style to board books, so there's no excuse for not having pick-a-path picture books.
I had a lot of trouble trying to gather these titles together. Not only are there not a lot of pick-a-path picture books in general, but they also have no standard label. ("Choose Your Own Adventure" is a trademark, not an umbrella term.) Because of the lack of options, I also wasn't able to find many of these titles that were by authors or illustrators of color. At Book Riot, we try to promote a diversity of books and authors, but unfortunately, it looks like the pick-a-path picture book niche does not contain a lot of diversity. These titles are a bit of a marketing gamble, because they're not a standard format, and I hope that in the future, publishers invest in authors and illustrators of color's innovative titles as well — not just white authors.
If you want to have an interactive reading experience with your kid — or you want to give a kid in your life the chance to explore a branching story on their own, try these pick-a-path picture books!
Pick-a-Path Board Books Like Choose Your Own Adventure
Pick-a-Path Interactive Picture Books
Picture Books With Multiple Endings
Collaborative Storytelling Picture Books
LEGO Choose Your Path Books
Nonfiction Pick-a-Path Picture Books
---
Those are about all the pick-a-path picture books like Choose Your Own Adventure that I could find! If you're looking for more interactive kids' books, try 6 of the Best Interactive Board Books for Children and 12 Of The Best Interactive Children's Books.