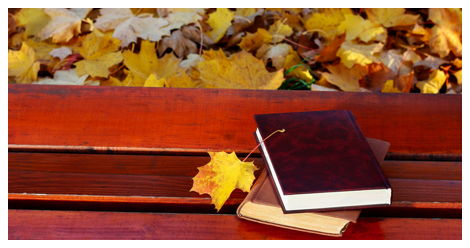 Lists
Peek Over Our Shoulders: What Rioters Are Reading On October 13, 2016
This content contains affiliate links. When you buy through these links, we may earn an affiliate commission.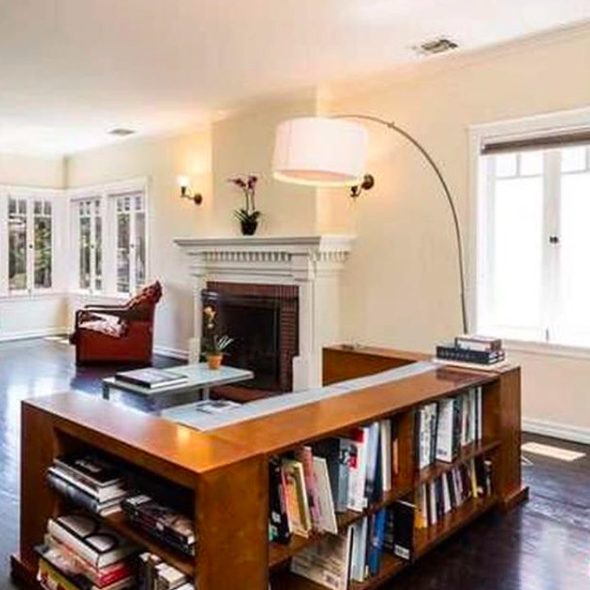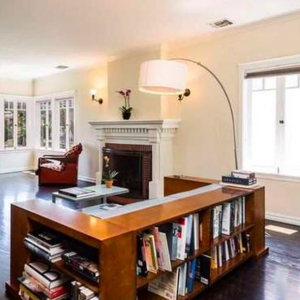 In this feature at Book Riot, we give you a glimpse of what we are reading this very moment.
Here is what the Rioters are reading today (as in literally today). This is what's on their bedside table (or the floor, work bag, desk, whatevskis). See a Rioter who is reading your favorite book? I've included the link that will take you to their author archives (meaning, that magical place that organizes what they've written for the site). Gird your loins – this list combined with all of those archived posts will make your TBR list EXPLODE.
We've shown you ours, now show us yours; let us know what you're reading (right this very moment) in the comment section below!
Luckiest Girl Alive by Jessica Knoll: This book starts out superficial and fun (think Nanny Diaries but without the kids) and turns into something with much more substance. I am turning pages so fast that my hands might be chapped when I'm done. Lots of triggering things that I can't give warnings for because they would be plot spoilers, and as incredibly engaging as this book is – it is not for those with pronounced sensitivities. The rest of you… eat. it. up.
Ill Will by Dan Chaon (Ballentine Books, March 7, 2017): A novel about unsolved crimes and Satanists, written by one of our greatest living writers? YES PLEASE. (galley)
Pachinko by Min Jin Lee (Grand Central Publishing, Feb. 7, 2017): I saw her speak at the NEIBA fall conference a few weeks ago and she had everyone in tears. Sold. (galley)
Difficult Women by Roxane Gay (Grove Press, Jan. 3, 2017): Because Roxane Gay. (e-galley)
Little Heaven by Nick Cutter (Gallery Books, Jan. 10, 2017): I am about thirty pages into this and my face looks like this while I read it: o.0 (e-galley)
The Wangs vs. the World by Jade Chang: I've heard such good things about this book from so many people that I couldn't resist giving it a try. (ebook)
Everywhere I Look by Helen Garner: I loved Garner's nonfiction book This House of Grief and so was excited to discover she has a new essay collection out. (paperback)
The Vanishers by Heidi Julavits: I love, love, love Julavits's book The Folded Clock and so wanted to give her fiction a try. (audiobook)
Spiral by Koji Suzuki: I'm in search of a big scare this month and picked up Spiral from my library because The Ring (the movie–haven't read the book) terrified me. (Hardcover)
Soul Music by Terry Pratchett: I love the comfort of a Discworld book and this one features my favorite character from that world, Death's granddaughter, Susan Sto Helit. (Paperback)
The Secret History by Donna Tartt: I've had this book on my shelf for a while now and it's high time I joined the cool kids and read it. (Paperback)
Uprooted by Naomi Novik: I love all things fairy tale and put this book on my list after hearing about it on the Get Booked podcast. I'm enjoying the narration of the audiobook so far. (Audiobook)
Small Great Things by Jodi Picoult: I downloaded this one from the Volumes app. It was on my fall reading list. (Audiobook)
What Falls from the Sky by Esther Emery: A memoir about living without Internet for a year. I discovered the author totally by accident when I was browsing through the portfolio of the designer who created Sarah Bessey's (author of Jesus Feminist) website. Happy coincidence!
The Guineveres by Sarah Domet: Unsolicited review copy from Flatiron Books. It's the story of four girls named Guinevere who are raised in a convent.
Unclobber by Colby Martin: The latest in a growing number of books that reexamine the Bible verses traditionally used to "clobber" LGBTQ people. I discovered Martin via Glennon Doyle Melton's (Love Warrior) website and was really impressed with his Unclobber sermon series.
Jessica Woodbury
White Tears by Hari Kunzru: I read a couple of Kunzru's novels a few years ago and was impressed. He's also always smart on Twitter. Between all that and the fantastic title, I was all in. (egalley)
The Good House by Tananarive Due. I really need my horror and I really need to read more Due. The audio is great and I want to listen to it basically all the time. (audiobook)
The Careful Undressing of Love by Corey Ann Haydu: I randomly picked up this out of my stack of galleys because all the lemons on the cover reminded me of my favorite lines from a Federico Garcia Lorca poem, but it ended up being about a group of girls who grow up on a street in Brooklyn and anyone they fall in love with is doomed to die. I immediately fell in love with story and the prose. I'm almost done, but still savoring the last few pages. Fans of feminist YA with just a touch of magical realism should check this out in January. (ARC)
Paper Girls by Brian K. Vaughn: My hold for the trade paperback came in at the library, then I had to go out of town for a week, and now it's overdue. I read the first several pages and was very intrigued by the story and loved the coloring. I'm going to finish it before my fines go above a dollar. (trade)
Wintersong by S. Jae-Jones: My librarian BFF texted me the other day about this book, saying it was pitched as "for fans of Labyrinth and Holly Black" and I was like "that is me!" and went and immediately downloaded the digital galley. Thanks Miriam, you are the best. (ARC)
Dishonored: The Corroded Man by Adam Christopher: I'm a huge Dishonored fan – why yes, I did preorder the second game; and yes, I am reading the comic tie-in series – so picking up The Corroded Man was a must. Dishonored's already incredible world is being so beautifully expanded by Christopher, who is a new-to-me author, and I'm really impressed so far.
Lightfinder by Aaron Paquette: This is the acclaimed Cree artist's fiction debut, the first book in a fantasy YA series about two siblings on separate journeys through the woods, both finding out that the Cree legends they grew up with might be real. I'm reading it for an Indigenous kids and YA fiction class I'm taking.
As I Descended by Robin Talley: I saw a tweet that described this as "boarding school lesbians Macbeth retelling", and I was on board immediately. (hardcover)
Double Cup Love by Eddie Huang: This is the sequel to Eddie Huang's life story Fresh off the Boat. I have mixed feelings about Huang — namely, his sexism and questionable race politics, but I'm still interested in what he has to say. (hardcover)
Shirley Jackson: A Rather Haunted Life by Ruth Franklin: a new biography of my favorite author is an automatic must-read (flipping between e-ARC and hard cover)
The Haunting of Hill House by Shirley Jackson: It's October, isn't it? (paperback)
So Wild A Dream by Larissa Brown: this is my friend Larissa's second time travel Viking romance and if it's literally 1% as captivating as the first (Beautiful Wreck), it will be the best book I read all year. (ebook)
The Bestseller Code by Jodie Archer and Matthew L. Jockers: Piles and piles of data analyzing bestselling books (and why they're bestsellers)? Yes and please. (ebook)
Milk and Honey by Rupi Kaur: Kaur's poetry is so, so, so wonderful. (paperback)
Kushiel's Dart by Jacqueline Carey: It's been on the must-read fantasy list for me for a while. (ebook)
Leave Me by Gayle Forman: The description on some blog or another caught my eye: a wife and mother who feels under-appreciated and run away. When I read an online preview, I knew I needed to own it immediately, despite my tendency to wait for the paperback. Maybe this one hit a bit close to home? (Hardcover)
The Fire This Time edited by Jesmyn Ward: With Ward's gorgeous writing as the opener, and even more powerful entries throughout, I couldn't resist this collection of essential reads that examine race in our culture today. (Hardcover)
Difficult Women by Roxane Gay: I don't buy a lot of short story collections, but I will read anything this woman writes. (Egalley)
Overcoming Trauma Through Yoga by David Emerson and Elizabeth Hopper, Ph.D.: This is an older book, but I'm interested in getting a teaching certification in trauma-informed yoga so that my yoga practice is more closely aligned with my writing practice. (Paperback)
Truthsight by Miriam Greystone: I initially picked up this book because this author publishes with the same small press as I do, but it quickly sucked me in on its own merit–it's got a wealth of lesser-known fantasy creatures throughout the story, and a fresh take on the rules of magic for urban fantasy.
Megan Cavitt
Ninth City Burning by J. Patrick Black: I'm about a hundred pages into this sci-fi/fantasy tale of a fragmented society struggling to protect the ruined Earth from aliens (at least I think they're aliens), and I'm digging the rich worldbuilding. Not for readers who dislike bouncing between narrators, though. (library hardcover)
Nimona by Noelle Stevenson: My fellow comics-lovers are all about this slyly funny take on the supervillain-sidekick relationship. (library paperback)
Cyber World edited by Jason Heller and Joshua Viola. A cyberpunk anthology? Featuring stories by Paula Bagicalupi, Nisi Shawl, Saladin Ahmed and Chinelo Onwualu? Yes please. (e-ARC)
The Fisherman by John Langan. I'd heard great things, saw the cover and there was no turning back. Literary horror? Yes please. (Paperback.)
Authority by Jeff VanderMeer. Re-reading the Souther Reach trilogy because it was good the first time. Catching more nuance this time around and filling in more pieces of the puzzle. (Paperback.)
The Wangs vs. the World by Jade Chang: I've heard wonderful things about this book, and so far, the story has done a great job of bringing me along for the ride. (e-galley)
The Young Elites by Marie Lu: With The Midnight Star coming out in a few days, I figured it was about time for me to start reading this series. (Hardcover)
Shelter in Place by Alexander Maksik: I picked up this book at Elliott Bay Books while on vacation in Seattle last week. Frankly, I'll read anything set in the city I'm in that has a blurb with the phrase "brutal outer limits of patriarchy" and explores the nature of mental illness, family ties, and maturing. So far, it's a book that manages to edge right up to insufferable and then back away and become something fantastic and thought-provoking. (paperback)
Atlas of Improbable Places: A Journey to the World's Most Unusual Corners by Travis Elborough and Alan Horsfield: I requested this book from the publisher for a piece I'm working on for Book Riot about the promise of travel, mystery, and the continued existence of wonder in the modern world. It's been great to get lost in this book. It's beautifully illustrated with maps and photos. (hardback ARC)
My Unscripted Life by Lauren Morrill: I was lucky enough to get an ARC from the author at the Boston Teen Book Festival last month, and may have screamed a little. Morrill's YA contemporary stories are some of my favorites, with sigh-inducing romances, quirky characters, and sharp humor that make her books tough to put down. Her latest is about a teen girl who meets a pop star, and their subsequent will they or won't they relationship. Books that blend YA and music are definitely a weakness of mine, and this one is definitely hitting that sweet spot. (ARC, Out 10/11)
Carve the Mark by Veronica Roth: Someone in a publicity department must love me, as a copy of Roth's latest YA popped up in the mail. It's a sci-fi / fantasy mashup that feels very space-opera-esque in its scope. People are born with gifts that allow them to do incredible, or horrible, things… and subsequently alter the universe. It's the first in her duology, and I'm super intrigued so far, the story feeling a bit like Tracked by Jenny Martin (one of my absolute favorites) mashed up with Roth's own Divergent series. (ARC, January 2017)
Difficult Women by Roxane Gay: Gay is one of my favorite authors, hands down. I love the way she tells stories and argues political points. Can't wait to read this one. (ARC)
Out by Natsuo Kirino: I wanted something dark to celebrate October. (Paperback)
A Brief History of Misogyny by Jack Holland. Holland shows how misogyny has evolved over the centuries and programmed into religion, philosophy, history, politics and literature. This is one of those books we should make kids study in school.
Ingathering: The Complete People Stories by Zenna Henderson. Henderson was one of the few women science fiction writers in the 1950s. The People are aliens from a dying planet who came to Earth to survive. The People look just like us, but they have powers to levitate, read minds, move objects at will, heal with their thoughts, and other psychic gifts. They have to hide these abilities from us because they are hated for being different.The setting is the extreme rural southwest U.S. The stories are gentle, beautiful, spiritual and appeal to the outsider in all of us. Zenna Henderson is mostly forgotten by modern readers, which is a shame.
The Odyssey by Homer. This is a re-read for work.
A Brief History of Seven Killings by Marlon James. This book has been on my TBR for quite a while and the time has finally come.
What If We're Wrong? Thinking About The Present As If It Were The Past by Chuck Klosterman: I have never read Klosterman before, but the title premise is something I like to think about. What ideas, norms, art, and culture will persist 500 years from now? (Hardcover)
The Port Chicago 50 by Steve Sheinkin: Sheinkin begins with an efficient yet edifying account of black men in America's armed forces and the discrimination they've faced since the days of Washington. The main topic consists of black World War II era sailors given a raw deal loading hazardous bombs onto boats who defy the Navy in the name of basic safety. (ebook)
StarTalk by Neil Degrasse Tyson, Charles Liu, and Jeffrey Lee Simons: Tyson & Co. already produce an entertaining science podcast of the same name, so teaming up with National Geographic Books to visualize their big ideas and science trivia in print is a winning combination. Questions like "Where does creativity come from?" "Can you make a souffle in space?" and "Will the universe end in fire or ice?" are addressed by all kinds of scientists, comedians, and pop culture personalities. (Hardcover)
The Last Days of Jack Sparks by Jason Arnopp. My boyfriend did the impossible and surprised with a book I wanted but hadn't read as an egalley or already bought. He's a keeper and this is a knowing tale of ghosts and publishing. (Hardcover)
The Elephant in the Room: A Journey into the Trump Campaign and the "Alt-Right" by Jon Ronson. I love Ronson and I hate Trump, so this seemed a no-brainer. (Kindle Single)
Getting Things Done: The Art of Stress-free Productivity by David Allen. I start a new job this month so it seemed a good time to revisit this organisation bible and make sure I'm on top of my game. (ebook)
Being Mortal by Atul Gawande: I've been looking forward to reading this for some time so I was excited when my book group put it on our calendar for October. Too bad I likely wont be able to attend our discussion, but I'm happy to read it anyway. Okay, given the subject matter, maybe "happy" isn't the right word. Gawande's insight into end-of-life care and how we manage the needs of our elderly population was utterly fascinating. Personal stories, including that of the decline in health of his own wife's grandmother, make the reader not only frustrated about how we've failed this population, but also might make you cry like a baby. Just me? Alright. However, there is a hopefulness inherent in the author's expression of this systemic issue that leaves you with an unexpected feeling when you're reading about the business of dying.
Practical Magic by Alice Hoffman. I reread this every so often but was horrified to realize it's been probably ten years since I last read it, so it was definitely time. It's one of my favorite books and I love the aunts. It is my goal in life to grow up to be like them.
Daughters of the Witching Hill by Mary Sharratt. I'm also in the mood for ALL the books about witches. Sharratt is one of my very favorite authors and this is an awesome book about the Pendle witch trials of 1612. It is impeccably researched, beautifully written, and highly recommended.
Searching for John Hughes: Or Everything I Thought I Needed to Know about Life I Learned from Watching '80s Movies by Jason Diamond (November 29,William Morrow Paperbacks): I've been saving this one for when I needed a good hug in book form and the world being a heap of garbage this week is a perfect qualifier. (egalley)
Behold the Dreamers by Imbolo Mbue: I fell in love with the narrator, Prentice Onayemi, from the moment I pressed played and now I never want this book to end. (audiobook)
Difficult Women by Roxane Gay (January 3, Grove Press): As soon as I got my hands on a copy I dove in. I was instantly rewarded with Gay's voice and writing and then blindsided by a kick to the heart. (egalley)
Kim & Kim #3 by Magdalene Visaggio, Eva Cabrera, Claudia Aguirre, Devaki Neogi: I am in love with this new series were Kim and Kim fly around in a van as bounty hunters–it's as fun and awesome as it sounds. (single issue)
Chains by Laurie Halse Anderson: I've been meaning to read this for a couple of years, and now I need to read the whole series right now.
When the Sea Turned to Silver by Grace Lin: You bet I pre-ordered this book! It's gorgeous, and I'm not surprised at all it's a National Book Award Finalist. My daughter immediately stole it when it arrived and finished it in two days. Now she impatiently waits for me to finish it so we can discuss.
The Someday Birds by Sally J. Pla (January 24, 2017, HarperCollins): The cover drew me in; the writing is keeping me from putting it down. I'm loving this middle grade book.
The Mothers by Brit Bennett: Picked this to review for my bookstore's holiday newsletter because everyone's been raving about it—so far it's just as good as they promised. (galley)
Goodnight Punpun by Inio Asano: I've been wanting to get into manga and Goodnight Punpun is always getting purchased at the store, so I thought I'd start there.
The French Chef in America: Julia Child's Second Act by Alex Prud'homme: Because My Life in France by Julia Child and Alex Prud'homme is one of my favorites, and because Julia Child is endlessly fascinating to me.
Phineas Redux by Anthony Trollope. This is the fourth book in Trollope's Palliser series, which my blogging partner and I have been reading together. I can't decide the 19th-century politics is a welcome break from 21st-century politics or if it's adding to my annoyance to see how far back certain kinds of ridiculousness go. (public domain ebook)
8th Street Power & Light by Eric Shonkwiler: I'm just finishing up this peculiar postmodern gem. I haven't read anything post-apocalyptic style in a while, and it's been a nice change of pace. This novel comes out October 25 from MG Press. (ARC)
The Little Magazine in Contemporary America edited by Ian Morris and Joanne Diaz. I'm reading this neat collection of essays written by editors of some of America's best small literary journals for class. It's super interesting and has some great inside baseball stuff for young writers and those interested in independent publishing. (paperback)