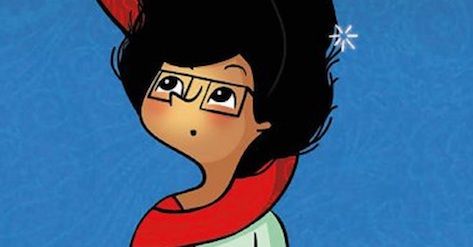 This content contains affiliate links. When you buy through these links, we may earn an affiliate commission.
Netflix and Gurinder Chadha to Adapt Pashmina
Netflix has announced that it will be partnering up with director Gurinder Chadha to adapt Pashmina, the best-selling graphic novel by Nidhi Chanani, into an animated musical. The book has received much acclaim for its portrayal of feminism and exploration of Indian culture.
Pashmina tells the story of Priyanka ("Pri") Das, a first generation Indian American teen, and her mother. Pri's mother, who has raised her daughter on her own, keeps quiet about her past and won't speak about Pri's father or the life she lived back in India. The titular pashmina, a magical shawl that Pri finds in a suitcase, transports her to a version of her mother's homeland that comes complete with talking animals, beautiful architecture, the goddess Shakti, and family secrets.
There is an element of magic in Pashmina, which should suit the musical genre. As Chadha explained about the movie: "When our hero, Priyanka, puts on the magical pashmina for the first time and is transported to the India of her dreams, that's when the fun, the magic, the song and the dancing really come to life!"
Chadha is best know for Bend it Like Beckham, but she recently had huge success at Sundance with Blinded By the Light. Set in 1987, it's a coming-of-age story about a British-Pakistani teenager discovering the music of Bruce Springsteen. Blinded ignited a $15 million New Line deal and, according to Variety, was one of the biggest deals made at Sundance.
Melissa Cobb, vice president of kids & family at Netflix, said "Pashmina connects three generations of women across two continents in a timely story that we hope will resonate with family audiences around the world on Netflix."
____________________
More: Excellent books about Indian Americans and 50 must-read middle grade graphic novels.