This content contains affiliate links. When you buy through these links, we may earn an affiliate commission.
Here's an analogy. The book Joyful: The Surprising Power of Ordinary Things To Create Extraordinary Happiness by Ingrid Fetell Lee is to the book A Pattern Language as a gifted baby sister is to a talented older brother.
In other words, they're both from the same family. The Aesthetics. Lee is, after all, the founder of the blog The Aesthetics of Joy.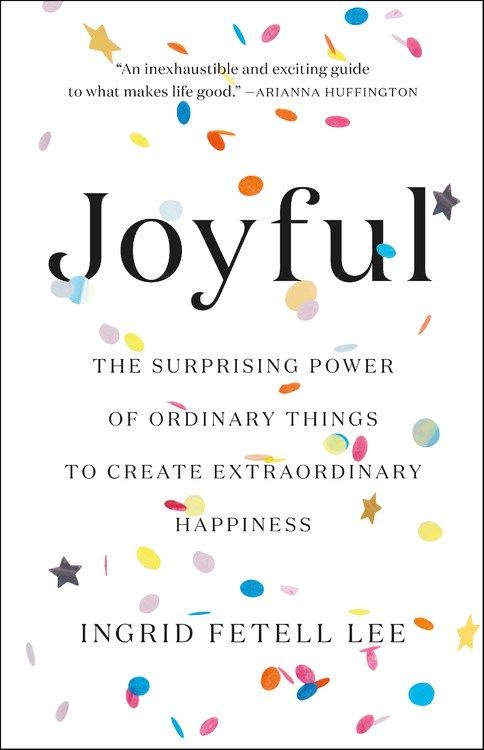 Where A Pattern Language concerned itself with the aesthetics of large common spaces, architecture, and city design, Joyful by Ingrid Fetell Lee (find her TED talk here) is scaled smaller. Even to the bangle upon your wrist. Because fractals. Because fashion psychology is a thing.
Joyful "brings you ideas and tools for living a more joyful life backed by scientific research" and celebrates "the power of color, light, pattern, and shape to create a happier, healthier world."
Rainbows and Confetti
Something as simple as a colorful bangle, festooned with a confetti-like pattern of small circles has the power to uplift you with your outfit because confetti is everybody's happy juice. Rainbows? Ditto.
Circles and multi-colored arcs are joyful. That's just Science, friends. Fetell Lee has done exhaustive research into universal aesthetics so she knows. Colorful circles evoke feelings of abundance and energy in us because, according to the evolutionary psychology of cavemen past, they evoke fruit. Crug say, Apple good!
Evolutionary Psychology
In the age of Instagram, how to influence joy is of upmost importance. So of course Joyful by Ingrid Fetell Lee offers a "Joyful Toolkit" for those who want to DIY.
First, figure out how you want to feel from among 10 kicky options. Fetell Lee's joyful aesthetics can be categorized into Energy, Abundance, Freedom, Harmony, Play, Surprise, Transcendence, Magic, Celebration and Renewal. Like Iris Apfel I went with abundance and put on some flashy bangles. Then I arranged my books by color into ROYGBIV. And though I hate being manipulated, damn it, I do feel more joy!