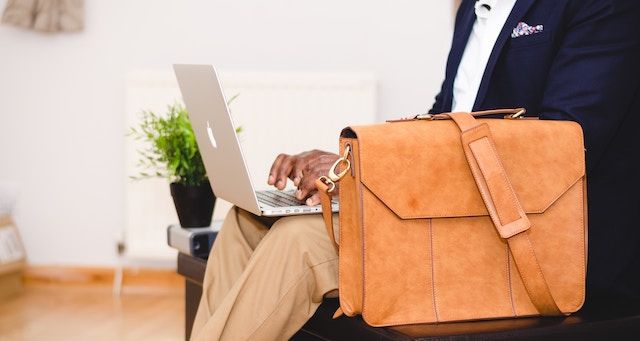 Lists
The Grit of the Grind: 5 Novels About Work
This content contains affiliate links. When you buy through these links, we may earn an affiliate commission.
The concept of "work" is complicated. It encompasses poverty and wealth. Horrible exploitation and personal fulfillment. Caffeine-fueled surges of energy and 2 p.m. slumps. Jobs and careers may be central to our lives, but we sum them up in one or two words. We wear them like accessories. Maybe that's why in fiction, jobs often seem like mere character traits, like hair or eye color. There are plenty of novels about work, and good office novels do exist, but you may need to look around a bit to find them.
So how common are fiction books about work? Well, that depends partly on how we define "work," which also says quite a bit about the society we live in. Housework, cleaning, and parenting, especially when women do them, tend to be devalued. So do artistic and creative ventures. So when we see plots that contain writers or jobs related to writing, we may not think twice. When we see books about people who work from home in some way or other, it may not even register that they're doing work.
For better or worse, though, we do have a general idea of what constitutes a job, what constitutes a career. This idea differs somewhat across cultures, but we're familiar with some of the same basics, burnout and all. So we may as well grapple with what it all means. Here are a few novels that immediately come to mind for me when I think about work. These don't pass off work as background material, but embrace it and make it an important part of the book itself.
Convenience Store Woman by Sayaka Murata (Translated by Ginny Tapley Takemori)
This amusing novel challenges the idea of retail work as meaningless drudge labor, exploring it through the eyes of a woman who actually enjoys being a store employee. As someone who doesn't understand or fit into conventional society, she finds the clear-cut expectations of the store provide her a way into normalcy. However, while the job may help her appear normal in an everyday context, it causes those close to her to raise eyebrows at her lack of husband and career.
This is a faux instruction manual written in the form of a flowchart that quickly becomes a labyrinth of horror. In Perec's novel, we observe a worker negotiating a finite number of options for a specific purpose: Obtaining that mythical raise. Reading it is sort of like watching someone navigate a real-life Choose Your Own Adventure from hell.
This acclaimed novel covers many subjects, including zombies and the end of humanity as we know it. But a core part of Severance is the protagonist's relationship with work. Candace Chen stays at her publishing job in New York until the city is all but deserted, waiting to collect on a big final payout that's effectively worthless. Through flashbacks, we see Candace's awkward relationships with her co-workers coupled with her fondness for them. We see her ability to maintain a laser-like focus despite being late to work. We see her compulsive dedication to a position that doesn't exactly excite her, and that she doesn't exactly need.
The Perfect Nanny by Leila Slimani (Translated by Sam Taylor)
Of all the books on this list, this one creates the most chilling perspective on work. The novel begins by detailing the death of two children, then flashes back to a period of time preceding it. In this earlier time, the children's parents, Myriam and Paul, decide to hire a nanny so Myriam can go back to work as a lawyer.
The nanny, Louise, turns out to be a troubled woman. Her relationship with the parents becomes an uncomfortable one. However, they're reluctant to fire her as she does her job so well. It's hard to ignore that while Myriam and Paul pay Louise and have jobs themselves, Louise essentially serves as an extension of their lives. The Perfect Nanny explores issues of class, race, family, and how all of those subjects relate to work.
Fear and Trembling by Amélie Nothomb (Translated by Adriana Hunter)
This book really flips the script on fictional workplaces. Instead of relegating a dull office job to the shadows, Fear and Trembling takes place pretty much entirely inside an office. Workers come and go, but we don't really learn anything substantial about their home lives. The protagonist is a young Belgian woman working for a Japanese company who finds herself committing unintentional indiscretions and suffering unexpected consequences. She feels warmly towards her supervisor, Fubuki Mori, but is soon to suffer at Fubuki's hands as well. Fear and Trembling is a funny look at office politics, cultural differences, and plenty more.
What are your favorite novels about work?