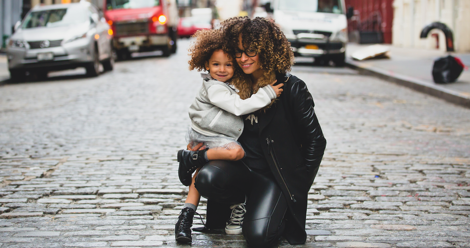 Fiction
10 Novels Featuring Loving, Dedicated, Hard-Working Single Mothers
This content contains affiliate links. When you buy through these links, we may earn an affiliate commission.
As Mother's Day approaches, I have been thinking of my own years of motherhood. I have three grown children, and I am fortunate to have had a husband who has always been a nurturing and capable co-parent. But I realize that families take many forms, and single parent homes are becoming more common every year. In fact, 21% of all families in the US are headed by single mothers and 86% of single parent homes are headed by women.
Single moms have unique challenges. They must carry the financial, emotional, and physical burdens of their families alone. Often they are not receiving the child support they are due, they are paid less than men for their work, and struggling to find affordable childcare. I think about the single moms I know and I am in awe of all they accomplish. I have so much respect for the amazing women parenting solo.
In honor of all the badass single mommas out there, I thought I would round up a list of books about single mothers. Some are raising children alone by choice, some by circumstance. These books showcase a variety of women and experiences of motherhood. They each face unique challenges, but they are all loving, dedicated, hard-working single moms.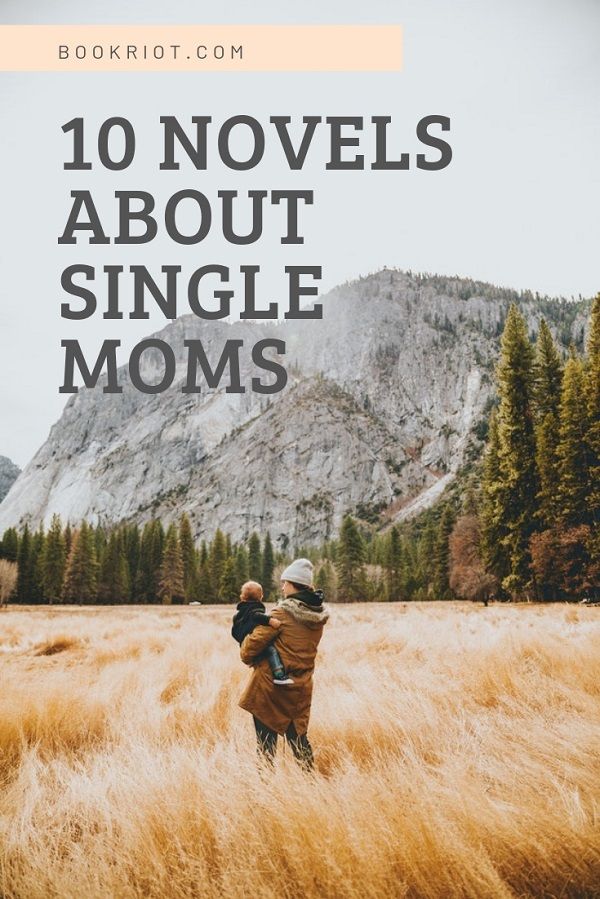 Mia Warren and her daughter Pearl have recently arrived in the suburb of Shaker Heights. It becomes clear very quickly that they do not live by the prescribed rules of this planned community. Mia is an artist, a wanderer, and her past is a mystery. When a local custody battle has everyone in the small town choosing sides, Mia finds herself pitted against another neighborhood mother, Elena. It is a fascinating examination of the lengths a mother will go to protect their child.
Jess is raising two teenagers on her own, working a couple of jobs, and still struggling to make ends meet. Her brilliant daughter Tanzi has the opportunity to go to a great school if they can find a way to pay for it. They come up with a plan that just might work, but it's a long shot. It involves a road trip across the country, a Math Olympiad, a dog, and Jess's millionaire boss, Ed. This is a delightful and moving story of perseverance, family, and hope.
Mele is a single mom in San Francisco. She is trying to figure out parenting solo and has a crew of fellow playdate parents to help her through. The father of her child is marrying another woman and has invited her to the wedding, so she's sorting out her feelings about that too. The book is a funny, satirical take on modern day motherhood, with all the ridiculous mommy competitiveness and first world problems you might expect.
Fran Benedetto has spent 18 years in an abusive marriage when she finally decides to save herself and her 10-year-old son. They move to a new town, change their name, and begin again, carrying the secrets of their past with them. It is a compelling story of a mother's love for her son as she works to rebuild a life for the two of them. Quindlen handles the difficult subject matter with sensitivity, honesty, and realism.
Laura never planned to marry, or to have a child. But a brief affair ends in a pregnancy, and Laura chooses motherhood. It is the story of a woman raising her daughter alone in New York City in the '80s and '90s. It spotlights the everyday battles and joys of parenthood through a series of vignettes as Emma grows from infant to teen. It is a quiet, character-driven story that demonstrates the many facets of a mother-daughter relationship.
Room by Emma Donoghue
Room is the ultimate survival tale and illustrates how powerful a mother's instinct is to do whatever it takes to ensure the safety of her child. The story is narrated by 5-year-old Jack, who has never ventured beyond the small room he shares with his Ma. His mother was abducted by Old Nick seven years ago and has been his captive ever since. The love between mother and son sustains them both, and will hold them together as they attempt to escape the room.
Bri is a 16-year-old who has dreams of making it as a rapper and helping her family get back on their feet financially. At the heart of the story is Bri's family. When Bri's father was killed years ago, her mom sunk into depression, then addiction. Now her mom has been clean for 8 years, is working towards a degree in social work, and is continuing to repair her relationship with Bri and her brother. The complexity and honesty of this mother-daughter bond is just beautiful.
This story focuses on a handful of residents in rural Holt, Colorado, and the surprising intertwining of lives that bring big changes for all of them over the course of several months. When 17-year-old Victoria finds herself pregnant and homeless, two elderly brothers agree to take her in, and slowly but surely this unexpected threesome become a family. Haruf's spare, unpretentious prose is just lovely, and this book will win your heart.
This Brontë classic was originally published in 1848, and it was completely unique in its time for portraying a woman in pursuit of an independent life, one of the first feminist novels. Fleeing an alcoholic husband and vowing to protect her son, Helen assumes a new name and seeks refuge at an old mansion in a small village. She makes her living as an artist while raising her son alone. The locals distrust the outsider, but she is steadfast in creating a new life for her son.
Caren lives with her daughter on the grounds of Belle Vie, a historic plantation house in Louisiana, where she is the property manager. When a dead body is found, the clues begin to pile up, and they seem to have a connection to her own family's past. Caren's daughter is in danger and she's determined to unearth the truth to protect her. This is a terrific mystery with a smart, resourceful, loving mother at the heart of the story.
Need more mothering books? Try these:
Books to Read for Mother's Day