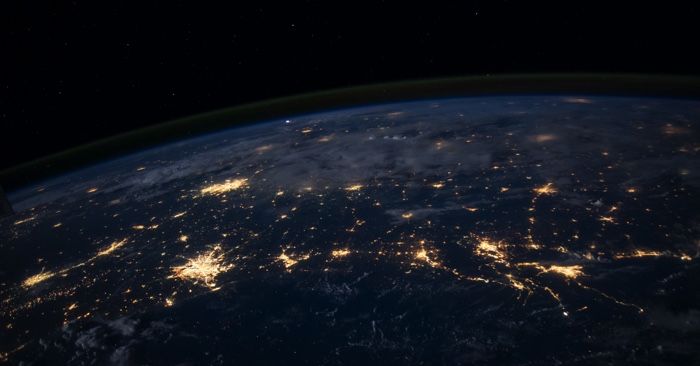 Fiction
10 Works of Environmental Literature From Around the World
The climate emergency is a shock that will be felt worldwide. This roundup is meant to highlight environmental literature from around the world and add more perspectives to perhaps the "standard" list of eco-fiction that readers in the United States frequently consume. Though the writers on this list come from a diverse background of places and experiences, this is by no means an exhaustive list of the great works of environmental fiction around the globe, and in fact I urge you to continue to seek out new writers and ways of looking at these themes. As a starting place, definitely check these out:
The Fishermen by Chigozie Obioma
Chigozie Obioma was born in Akure, Nigeria. This is his debut novel, which takes place in a small town in western Nigeria. It is a fable about four brothers who decide to go fishing in the forbidden Omi-Ala River when their unyielding father is away for work. While the boys are at the river, they are approached by a man who predicts the oldest brother will be killed. The heart of this novel is a coming-of-age story about brothers: their relationships, the power dynamic of brothers, and the ways they adventure and definitely get into trouble. But beneath the surface, the river is a powerful character, and environmental themes and tragedy seep their way into the boys' story.
Oil on Water by Helon Habila
Oil on Water takes place in the neocolonial Niger Delta. Two Nigerian journalists are tasked to investigate the kidnapping of the wife of a white British oil engineer. But on further investigation, they get sucked into the extreme corruption of the oil industry in the Delta, and they become determined to expose the environmental and societal damages caused by oil extraction on their riverbanks. The journalists uncover a dangerous story of unfathomable wealth, dastardly oil barons, contaminated waterways, and biodiversity loss. Along the way, they become activists fighting back, more so than reporters telling the story, but either way, their pursuit is very dangerous.
Bangkok Wakes to Rain by Pitchaya Sudbanthad
Pitchaya Sudbanthad grew up in Thailand, Saudi Arabia, and the American South. This book, obviously, takes place in Bangkok, Thailand. It features 23 chapters, some just brief vignettes and some longer stories. They all feature different characters that weave together, and all the stories have some relationship back to Thailand. The stories have themes of disease, climate disaster, violence, grief, and more.
The Butterfly Effect by Rajat Chaudhuri
Rajat Chaudhuri is an Indian writer. The Butterfly Effect takes place in the near future, across a large swath of the Asian continent including India. We see society on the brink of collapse due to civil wars, mass starvation, and climate degradation. The story features a cast of characters that come together in a strange way, from a detective in Calcutta to an internet cafe hostess, a geneticist, and a policeman, and this whole crew of people gives us pieces to solve this mystery of how society as we know it fell apart. Readers might be familiar with the concept of the "butterfly effect"—the idea that any small step along the way can bring about dramatic results. This novel basically takes on that concept through an eco-disaster lens.
The Ministry of Utmost Happiness by Arundhati Roy
Arundhati Roy is an Indian writer and activist. The Ministry of Utmost Happiness takes place across India, from Delhi to Kashmir and beyond. Like others on this list, this story also features a vast cast of characters, but it follows two main narratives, one of Anjum, an unhoused trans woman taking shelter in a graveyard, and the other of Tilo, who is an activist.
In her own activism work, Arundhati Roy writes a lot about industrialization, environmental destruction, and social justice. This novel includes similar themes, as well as deforestation, the gross mistreatment of migrants and climate refugees, poverty and class disparity, insufficient public infrastructure, and gentrification, along with various resistance movements in India. It is important to demonstrate how interconnected the climate emergency is to all elements of society, and this novel does just that.
Clade by James Bradley
James Bradley is from Adelaide, Australia. Clade is his near-future cli-fi ("climate fiction") novel. The main character, Adam Leith, is a climate scientist, and the novel begins with him on a research trip to Antarctica, but on a beach. While there, he awaits news from his wife back home, who is undergoing IVF treatment. It will be a long journey back home for Adam, though, as he faces apocalyptic weather events caused by the climate collapse.
After we leave Adam, following chapters of the novel follow Adam's next generations of family. If you like intergenerational family stories, this narrative follows that structure, but with a dystopic background of political and climate collapse.
Love in the Time of Cholera by Gabriel García Márquez
Of course this novel is most recognized as taking place during a cholera epidemic, but it is also a tale with environmental themes. The story unfolds over almost 60 years, during which Columbia experiences civil wars, environmental destruction, and rampant cholera outbreaks.
We begin in a fictional city based off of Cartagena, by the banks of a river and near the mouth of the Caribbean Sea. It is a lush, tropical, and even quite a romantic environment. Which makes sense, because the core story is of a complicated love triangle. But in the background of the love and relationship drama, the backdrop is full of socio-political corruption, environmental destruction, morally-corrupt politicians, and self-interested businessmen who extract without limits. In the end, deforestation and out-of-control hunting results in the previously lush environment stripped back to nothing. Along the way, the novel has a lot to say about the moral corruption of society, and the ways humans driven by greed can destroy the environment around them.
Memory of Water by Emmi Itäranta
Emmi Itäranta is a Finnish science fiction writer. Memory of Water begins with a world that has been destroyed by climate collapse. Already, resources are scarce, and world wars are even fought for basic needs like clean water. China has taken command over much of Europe, and occupies the Scandinavian country—presumably Finland—where this story takes place. The narrative follows a teenage girl, Noria, who is studying to become a tea master like her father. Being a tea master is an important cultural position, because it carries the responsibility of tending to natural water sources, which are so scarce and valued that only tea masters know the secrets of some of the last remaining water sources. But after Noria's father dies, and the occupying army moves into her village, Noria, realizes how dangerous her special knowledge and tea master training truly is.
Undergrowth by Nancy Burke
Undergrowth takes place in Brazil, but the writer is American. The story opens in the 1960s, when, due to excessive logging, the Indigenous people in the area face the loss of their homes and the natural world they have protected for generations. The Indigenous communities continuously protest the local government and industry in an attempt to protect the environment, and it often comes to violent conflict. Of course, the Indigenous people are the original land and water protectors of this region, and are best suited to protect these environments. The novel explores the tensions that arise when environmental groups join indigenous environmental protests, and serves as a reminder to make space for those native to these lands to lead in solving the climate issues at hand.
Far North by Marcel Theroux
Marcel Theroux is a British writer, born in Kampala, Uganda, currently living in London. Far North is a dystopian Western novel set on the freezing cold northern frontier, basically Siberia. In the beginning, a sheriff called Makepeace patrols the land and the decaying, abandoned city by horseback. Other than a few traders, very few people pass through, and Makepeace is convinced she is one of the last people left on Earth. But when a strange new person emerges from the vast forrest, claiming they are the survivor of a plane crash, Makepeace realizes there may still be human civilization left elsewhere and goes off in search of it. Without giving much away, the "civilization" Makepeace finds when she leaves home is very bleak. But it forces the reader to ask questions about how the world got here, and how many, or even how few, steps civilization is away from this result.
---
We have loads more reading about the environment on Book Riot, so definitely go check those out, too!