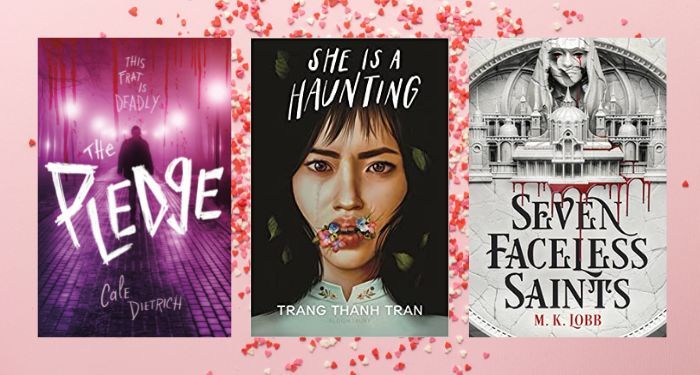 This content contains affiliate links. When you buy through these links, we may earn an affiliate commission.
Happy February, YA nerds! This short month is shaping up to be packed full of amazing YA releases, from horror/thrillers to swoony romances — it seems kind of funny that February would be the month with so many creepy and romantic books releasing, but whether you are pro–Valentine's Day or anti, I guess that means your bases are covered either way! I for one am torn between wanting to start one of these amazing fake dating romances and also wanting to pair a bunch of Valentine's Day candy with something dark and twisty.
A quick note: As usual, I don't typically give a lot of space to the buzziest books of the month, like Chloe Gong's Last Violent Call or The Headmaster's List by Melissa de la Cruz, as I typically assume those books are already on your radar! Instead, feast your eyes upon some of the less talked about books that absolutely need to be on your TBR lists and library holds lists. Set yourself up with any one of them for an unforgettable date night in, whether you want cozy and romantic, suspenseful and murder-y, or fantastical and atmospheric.
As always, you can find a full list of new releases in the magical New Release Index, carefully curated by your favorite Book Riot editors, organized by genre and release date.
Want more great YA releases? Check out last month's round up!