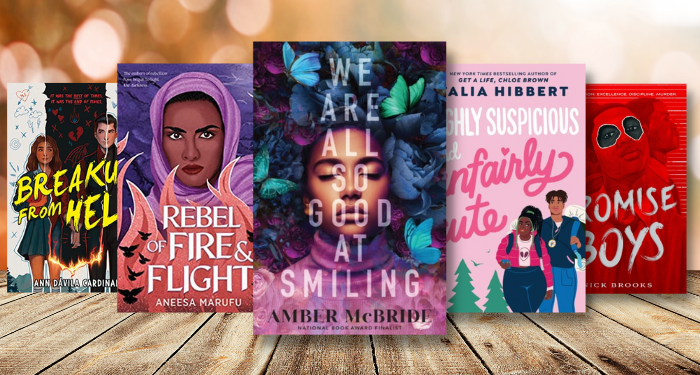 This content contains affiliate links. When you buy through these links, we may earn an affiliate commission.
Welcome to 2023, YA readers! There's just something about that brand-new year feeling — new intentions, new calendars, new reading logs, and best of all, new young adult books! I am super excited about this avalanche of 2023 releases, and this January is bursting with so many amazing new books that I'm not sure my TBR can handle it. There is no possible way that I could cover them all, so instead of focusing on the heavy hitters likely already on your radar (ahem, new books from Holly Black, Cassie Clare, and Emma Lord), I wanted to shout out the amazing books coming out this month that might not be on your TBR yet, but totally should be!
This is just a small sampling of amazing YA hitting shelves, but I tried to offer you a nice mix of genres! From romance to high fantasy debuts to hard-hitting contemporary stories about grief and identity, there should be a little something in here for everyone. We've also got highly anticipated sequels, sophomore novels from favorite authors, some truly delightful debuts, and a YA romance from a favorite adult romance author, so get ready to spend those holiday gift cards and test the limits of your library card!
Want more great YA releases? Check out our round up of December 2022 YA releases! You can also find a full list of new releases in the magical New Release Index, carefully curated by your favorite Book Riot editors, organized by genre and release date.