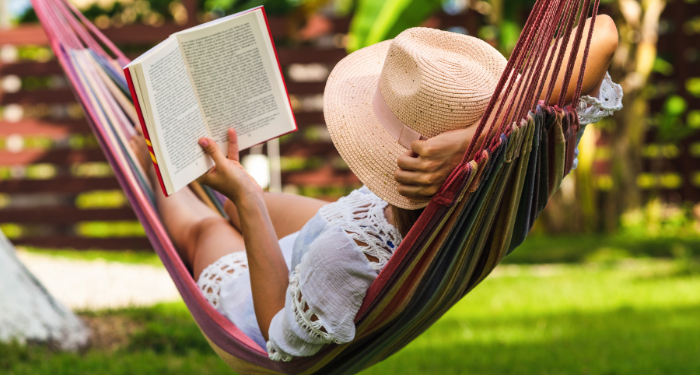 Fiction
The Best New Vacation Reads to Pack for Your Next Trip
There are so many great vacation reads on the shelves this year — how's a reader to figure out which one is the right one for them?
Part of that depends on what you're looking for. As with beach reads, vacation reads are books that are great for taking on vacation. They may or may not be light or travel-themed (which are often criteria used to determine a book's beach readability). In fact, there's a good argument to be made for vacation reads being books that meet the mood-based needs of the vacationing reader.
Sometimes, that simply means a compulsively readable book that offers the reader a nice literary escape to go along with their getaway. Other times, that means an immersive reading experience that lets all the obligations of one's regular life fall away. And still, other times, it just means a quick read for those in-between moments in airports and hotel rooms.
In other words, a good vacation read certainly might include beaches and travel, but sometimes the best getaway books contain a little less sunshine. For instance, a murder mystery or thriller can be a super absorbing read. The subject matter may be a little heavier, but the end result is the same: a great book to take along with you on your vacation.
The this list is an offering of amazing new vacation reads to pack in your luggage, including some lighthearted, carefree novels alongside books filled with magic and mystery and even some that will have you on the edge of your seat.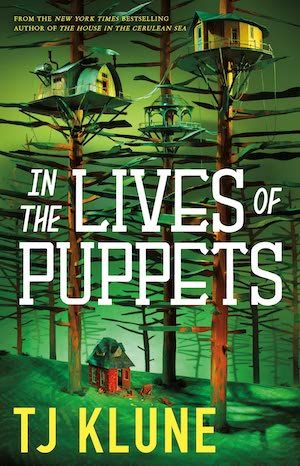 In the Lives of Puppets by TJ Klune
Klune's latest novel may be billed as a queer retelling of Pinnochio, and it's so much richer and more wondrous than the version I read as a child. Protagonist Victor is a human boy living with his android father, Giovanni. Their small world is composed of robots, so when Vic performs his own repairs on a robot he calls Hap, he never expects it to shatter their little community. It turns out Hap and Giovanni have a past, and with Hap's repair. that past comes slamming into their present. The novel turns into a rescue mission featuring some of Klune's characteristic storytelling: magic, complex moral gray areas, and a group of characters you'll wish you could be part of.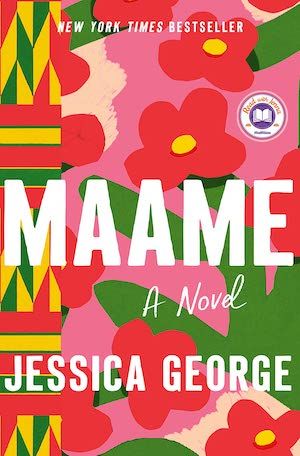 Maame by Jessica George
Maddie could use an escape from her rather substantial list of responsibilities, such as caring for her unwell father and supporting her mother a continent away. Let's face it: it's likely a person's in a hard place if they're trying to find the answers to their most difficult life questions on the internet. However, it's not long before everything shifts, and she starts making the changes she's been dreaming of — like having a social life and tending to herself. There are so many memorable moments in this book — many of them humorous, cringeworthy, or touching — and Maddie's character will stick with you long after you've finished the book.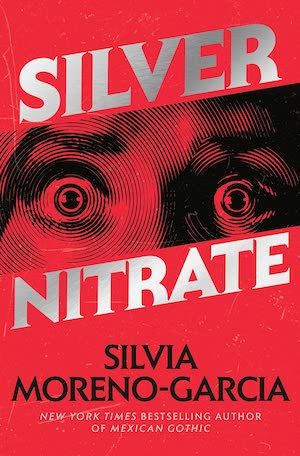 Silver Nitrate by Silvia Moreno-Garcia
Pretty much everything Silvia Moreno-Garcia has ever written falls into the "compulsively readable" category, and Silver Nitrate is no exception. On top of that, Moreno-Garcia has delivered another strong female protagonist in Montserrat. The novel transports readers to Mexico City at the end of the 20th century, where Montserrat and her childhood friend and long-time crush Tristán are trying their hands in the film industry — granted, in very different capacities. Discrimination of all sorts is rampant, but when Tristán stumbles onto a potential opportunity that could vault them to the top, things change drastically. It's a thrilling ride that'll have you gripping your seat to the very end. After all, who's to say the power of movies isn't laced with all manner of dark magic?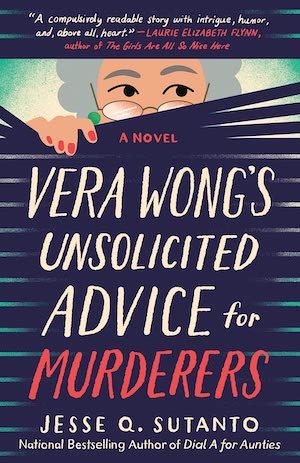 Vera Wong's Unsolicited Advice for Murderers by Jesse Q. Sutanto
This is one of my favorite books ever. Vera is such a lovable old curmudgeon, and her mystery-solving antics are hilarious. The entire cast of characters in this cozy mystery is fantastic. Everyone in Vera's life, including her grown son, dismisses her. They don't show respect for her worldly wisdom, and the only person who seems to enjoy her presence is her only regular customer. It's a poignant commentary on how the elderly are often ignored to the point of neglect, yet Vera is an un-ignorable character. From the moment she enters her tea shop one morning to find a dead man lying in the middle of the floor, Vera demonstrates her generous heart in the most comical ways. It's a heartwarming story that'll leave you hoping Sutanto pens a sequel.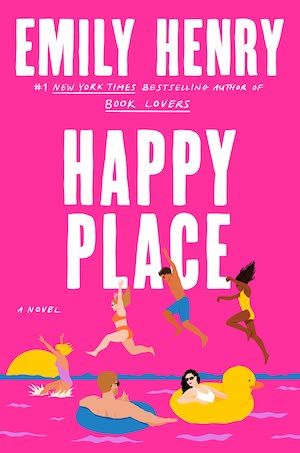 Happy Place by Emily Henry
Emily Henry has done it again. I adored Book Lovers, and Happy Place is just as good. It's an interesting premise: a group of long-time friends is meeting up for their annual week-long vacation in Maine, but their beloved cabin is for sale, and they know it'll be their last trip…so Harriet and Wyn decide to lie about the fact that they've broken up in order to not spoil the mood for their friends. Oof, right? Add to that the fact that Harriet is still massively in love with Wyn, and you can see why this book makes for a wonderful read. There's a little mystery at the heart of their breakup, too, which only adds to the book's appeal.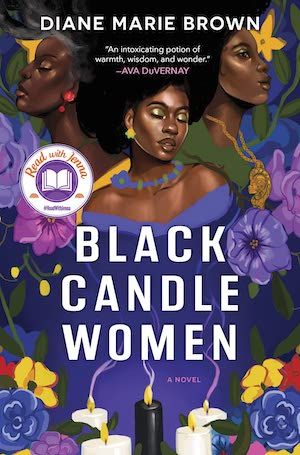 Black Candle Women by Diane Marie Brown
If you love a novel about the complexities of families, Black Candle Women is the perfect vacation read for you. Nickie Montrose is 17 and brings her crush, Felix, home for her birthday celebration. Unbeknownst to her, Montrose women are cursed when it comes to love. As Nickie's feelings for Felix grow, so does the friction between her mother and aunt. Their disparate attempts to protect Nickie slowly draw their mother and grandmother into the fray so that the four generations of women are forced to confront the past and figure out how to navigate the present together before it's too late. Brown is especially adept at capturing the nuances of an intergenerational family.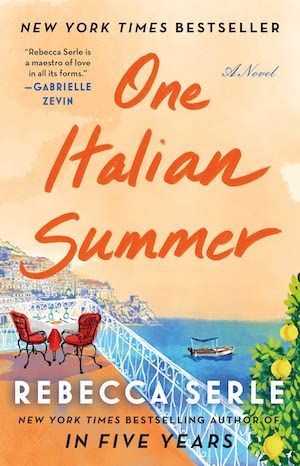 One Italian Summer by Rebecca Serle
What would you do if you ran into your mom while you were traveling…but it was your mom from the past, before she became a parent? That's the fascinating premise of Rebecca Serle's new novel One Italian Summer. It's more than a travel book: it's a magical realist tale of a daughter who somehow connects with her mother's younger self. Katy's mom, Carol, was her best friend, so when Carol dies, it makes sense that Katy is floundering. They were planning a trip to the Amalfi Coast, and Katy decides to go anyway, leaving her life (including her husband) behind as she embarks on this solo journey in search of something. As the novel progresses and Katy gets to know a very different side of her late mother, it's clear there's more that Katy needs to figure out than just the conundrum of how to live her life without Carol.
VenCo by Cherie Dimaline
Contemporary witches + cross-country road trip + quirky characters = an absolutely spellbinding read (pun intended). Cherie Dimaline's latest novel for adults has it all: humor, suspense, magic, and more. Lucky seems to be pretty unlucky when the novel opens, struggling to find a way to tell her grandmother that they're going to be evicted from their home. But when she finds a mysterious silver spoon in the unlikeliest of places, her whole world changes. Turns out she's a witch, and it's time for her to join her coven, but she has to find the last witch in the coven before it's too late, because something ancient and evil is hunting her and everything depends on the missing witch.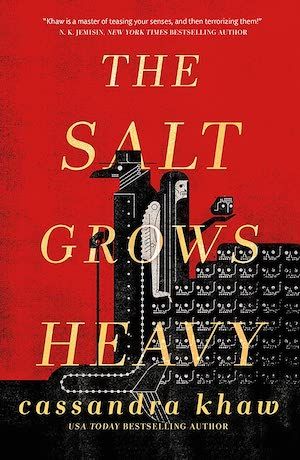 The Salt Grows Heavy by Cassandra Khaw
Fair warning: this book is bloody. Like, serious horror gore bloody. Incidentally, that's part of what makes this novella so interesting, because it's a massively violent queer horror take on "The Little Mermaid." (Good timing, too, with the release of Disney's live-action remake of the film.) In Khaw's hands, the fairy tale takes on a sinister bent. The prince is a nightmare, the mermaid was held against her will, and a mysterious Plague Doctor helps the mermaid flee the kingdom her children have utterly destroyed. It's a short but intense book, and definitely good if you're okay with graphic, visceral horror.