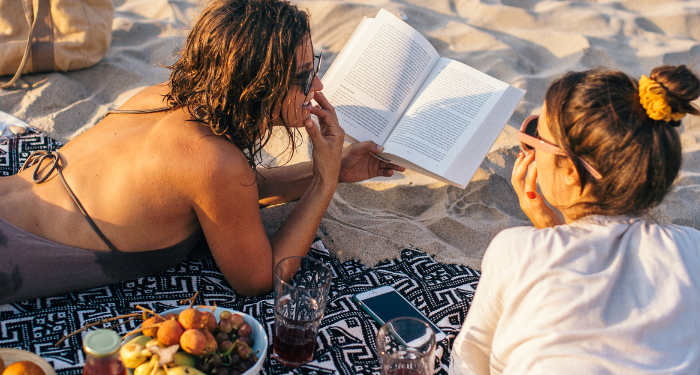 Lists
10 Books Set At The Beach To Kickstart Your Summer
This content contains affiliate links. When you buy through these links, we may earn an affiliate commission.
Beaches are places to witness water bodies and the vastness of the unexplored ocean. Even though the deep waters are largely a mystery to us, staring into them lends us comfort. One of my favourite memories of this year is at the beach in a coastal town in India. I stared at the rising moon and asked the waves all the questions I wanted to. They didn't say anything to me in words, but god, did they answer. I left with the taste of salt on my lips, tiny grains of sand in my hair, and renewed hope in my heart. You probably have your own version of your beach story, or have yearned for one. While we do that, let's read these books set at the beach to know someone else's story.
Whether you're looking for romcoms, slow burn romance, family drama or coming-of-age narratives, this list has something for everything. We witness characters navigate their lives while the sun shines in their eyes and the waves roar in their ears. The tides in their lives rise and fall with as much turbulence and serenity as the ocean's. Let's welcome the summer by curling up with a book set at the beach.
If you enjoyed this list of books set at the beach and want more recommendations based on your specific reading needs, check out our service TBR: Tailored Book Recommendations. It pairs you with a professional book nerd. You get the best books you didn't know you were looking for and a curated reading experience with recommendations that are as diverse and exciting as books and readers are.