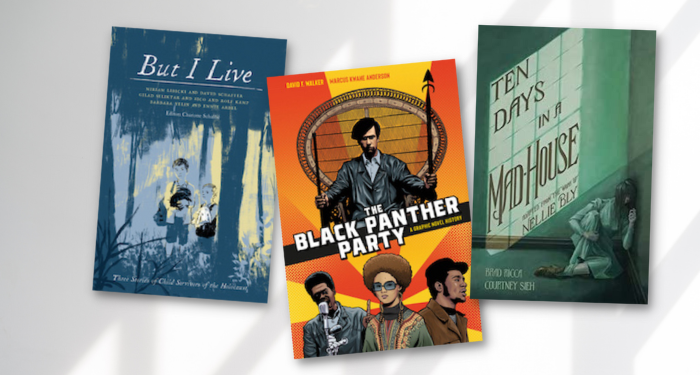 This content contains affiliate links. When you buy through these links, we may earn an affiliate commission.
Reading Art Spieglman's Maus was a revelation. While I had read many novels and memoirs of the Holocaust, his book made the horrors even more tangible. Pictures really are worth a thousand words. But it was also a lesson in craft; here was a book in the realm of comics that was nonfiction with fantastical symbolic elements, using animals as proxies for different ethnic groups in the book.
Before Maus, I hadn't read a lot of graphic nonfiction — or even known it was a thing. To me, comics were in the newspaper, Archie, or superhero comics. Since then, I've been particularly fascinated by the use of comics to explore history, whether the comics focus on a period of history or use it as a window into an era. There's so much that pictures and text can do together to bring a period of history and its people alive.
Decades later, we're so fortunate to have so many graphic nonfiction books out on the market, covering a diversity of topics. I've put together a list of eight graphic nonfiction books that cover more political topics published in the past few years. Some are in the realm of memoir, while others try to expand on a period of time.
For more graphic nonfiction, check out this Book Riot list of 10 more graphic nonfiction titles or this list of graphic novels with political themes.