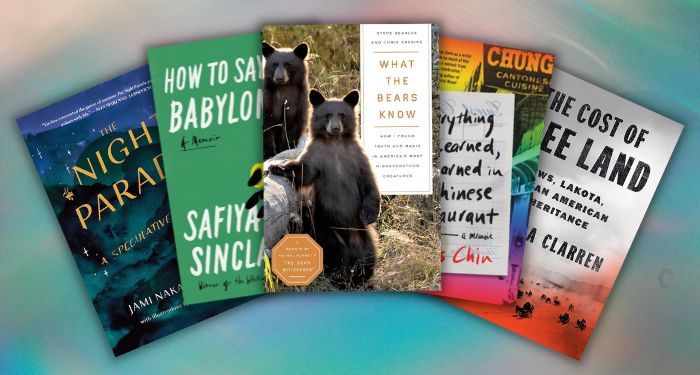 Nonfiction
8 Fabulous New Nonfiction Books to Add to Your TBR in October
This content contains affiliate links. When you buy through these links, we may earn an affiliate commission.
It's October! Here in the Northeast, where I live, it's time for pumpkin and apple picking, breaking out the flannels on cooler days (just me?), changing colors on leaves, and each day gets a little shorter. But a new month also means new roundups of book releases, and my go-to genre is nonfiction. Why do I love nonfiction? Because there's always something new to explore, and one of my favorite things lately is thinking that a book won't hold any interest for me because I'm not usually interested in the topic…and then the author finds a way to have me become completely enamored with the subject. Plus, I have a very curious 7-year-old who asks me lots of questions, and while I'm totally fine with telling him I don't know and we can look up the answer together, it's always nice to share some new info with him or learn more about topics he's super into.
In this list, you'll read about coming-of-age memoirs, nature and wildlife nonfiction, parenting, socio-political topics, history, music, and more. Other great books coming out include Her Space, Her Time by Shohini Ghose; The Feminist Killjoy Handbook by Sara Ahmed; and White Holes by Carlo Rovelli. You can also find a full list of new releases in the magical New Release Index, carefully curated by your favorite Book Riot editors, organized by genre and release date.
So many great nonfiction books coming out this month — let's take a look at some of them!
With so many great nonfiction books coming out, which one are you going to pick first?
If you're looking for even more nonfiction, check out this list of queer science and nature writing, and this list of political memoirs.