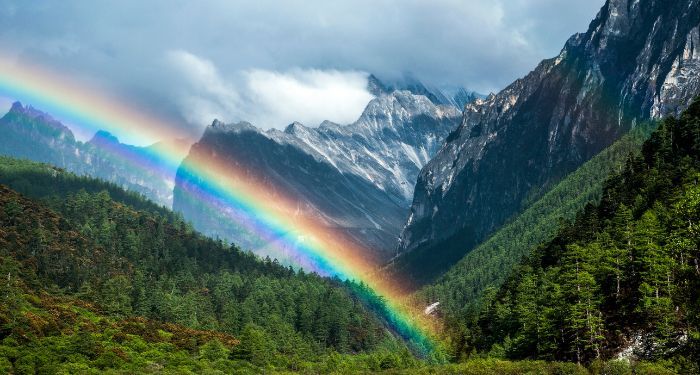 This content contains affiliate links. When you buy through these links, we may earn an affiliate commission.
As soon as I finished reading Sabrina Imbler's gorgeous essay collection How Far the Light Reaches, I knew I'd found a new favorite genre. There's something especially wonderful to me about queer nature writing. It asserts that queerness is natural, and that it is deeply and intrinsically linked to nature and always has been. As a queer reader who loves trees and the ocean and playing in the dirt, I find this kind of writing healing, and illuminating, and full of possibility.
But as much as I love science and nature books that are explicitly queer, I've also found a lot of joy recently in books by queer authors that celebrate nature, whether queerness is a focus or not. So, for this list, I've used an expansive definition of queer nature writing, because I believe a) that queer writers should be able to write about whatever they want, and b) that writers bring their whole selves to whatever they write. Just because a queer writer chooses to write about strawberries or the water cycle or the natural history of bees doesn't mean they don't bring a queer sensibility or perspective to the work, even if it's not obvious or central. So you'll find books here that explore queer identity, books that blend memoir and science writing, academic books, and books that aren't about queerness at all.