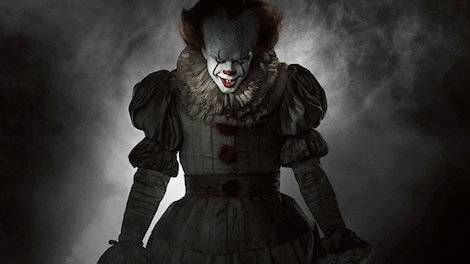 News
New IT Clip Drops and I Can't Stand the Suspense
This content contains affiliate links. When you buy through these links, we may earn an affiliate commission.
Back in March, I nearly wet my pants with excitement when I saw the trailer for the forthcoming movie based upon Stephen King's It. I've read the book approximately eleventy-billion times and also enjoyed the miniseries, so I was thrilled to see that the movie adaptation looked so damn good and terrifying.
I've since been managing my anticipation by scrolling through fan art and gif sets on Tumblr, but now there's a brand new trailer to drool over:
Don't turn off the lights during this brand new clip of "IT" from the #MTVAwards airing right now! pic.twitter.com/2rTf7HcATO

— MTV (@MTV) May 8, 2017
Again: peeing my pants. This movie is going to be awesome as hell. The only thing that brings me great sorrow is the fact that it's not coming to the big screen until September.
Siiiiiiiiiigh.