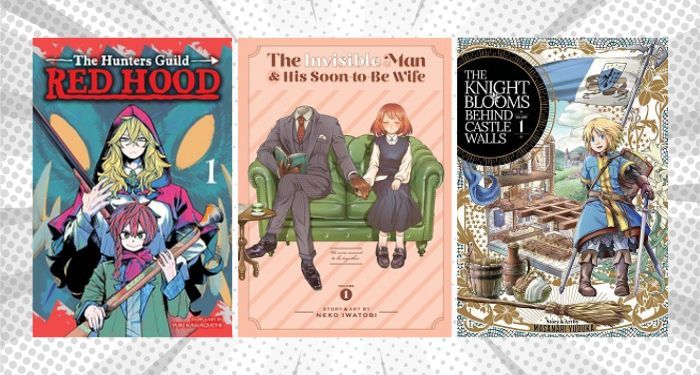 This content contains affiliate links. When you buy through these links, we may earn an affiliate commission.
It's already the end of January 2023, and I haven't even made a dent in my TBR pile. I made the mistake of looking at the new isekai manga releases for 2023, and…well, let's say the idea of Other Worlds is MORE than appealing. It's not just other worlds; I love the whole aesthetic: change the rules, change the landscapes, change the people. Give me cute little creatures. Give me a flying dragon. I am willing to check out any alternatives to whatever the last three years were supposed to be. #EscapismIsMyLife
Fantasy manga, better known as isekai, has always been super popular. The Japanese word translates to "other world", but it's more than just fantasy. Often, it is a bit of a poke at fantasy and the classic tropes that keep sucking us in. Not all fantasy manga fits in the category of isekai, but it's the most likely place you will find it.
Some on the list have been available in serial form previously. However, this is their first time published in book form and translated into English. Suppose you're new to isekai or curious to make the jump from fantasy novels to fantasy manga. In that case, dig into this list of 11 of the Best Isekai Manga here. In the meantime, let's dive into some other worlds for the best new fantasy manga in 2023.
---
Some of the manga listed above have been adapted from light novels, which is itself a treasure trove of fantasy manga. For more great isekai/fantasy stories, check out Neha's suggestions for the Best Isekai Light Novels here.