This content contains affiliate links. When you buy through these links, we may earn an affiliate commission.
I didn't used to do puzzles. I have a lot of four-legged creatures in my home, many of which have made doing anything with small parts or pieces or that is in any way fragile impossible. But during the early months of COVID, I bought myself a puzzle tray and a cover and found myself falling for the meditative act of puzzling. I learned my animals weren't as terrible about puzzles as once presumed, and now I usually have a puzzle out on my dining table to poke at from about October until April. I use my time jigsawing to catch up on audiobooks or podcasts, and of course, I find myself turning to great book puzzles while listening so that I'm going all in on the reading feelings.
A couple of years back, I put together a big guide to bookish puzzles. Since then, the selection of puzzles for readers and book lovers has only expanded. There are so many fun, colorful, and clever book puzzles available in a range of sizes and styles. My personal favorite brand, Galison, has been putting out some incredible bookish puzzles recently, which you'll see included below. I've gotten into the habit where I even preorder my puzzles through my local indie bookstore and let myself be surprised when they arrive, sometimes months later.
If you're itching for a new hobby or eager to expand your puzzling, you'll want to dive on into the best new book puzzles you can do right now…or in the very near future.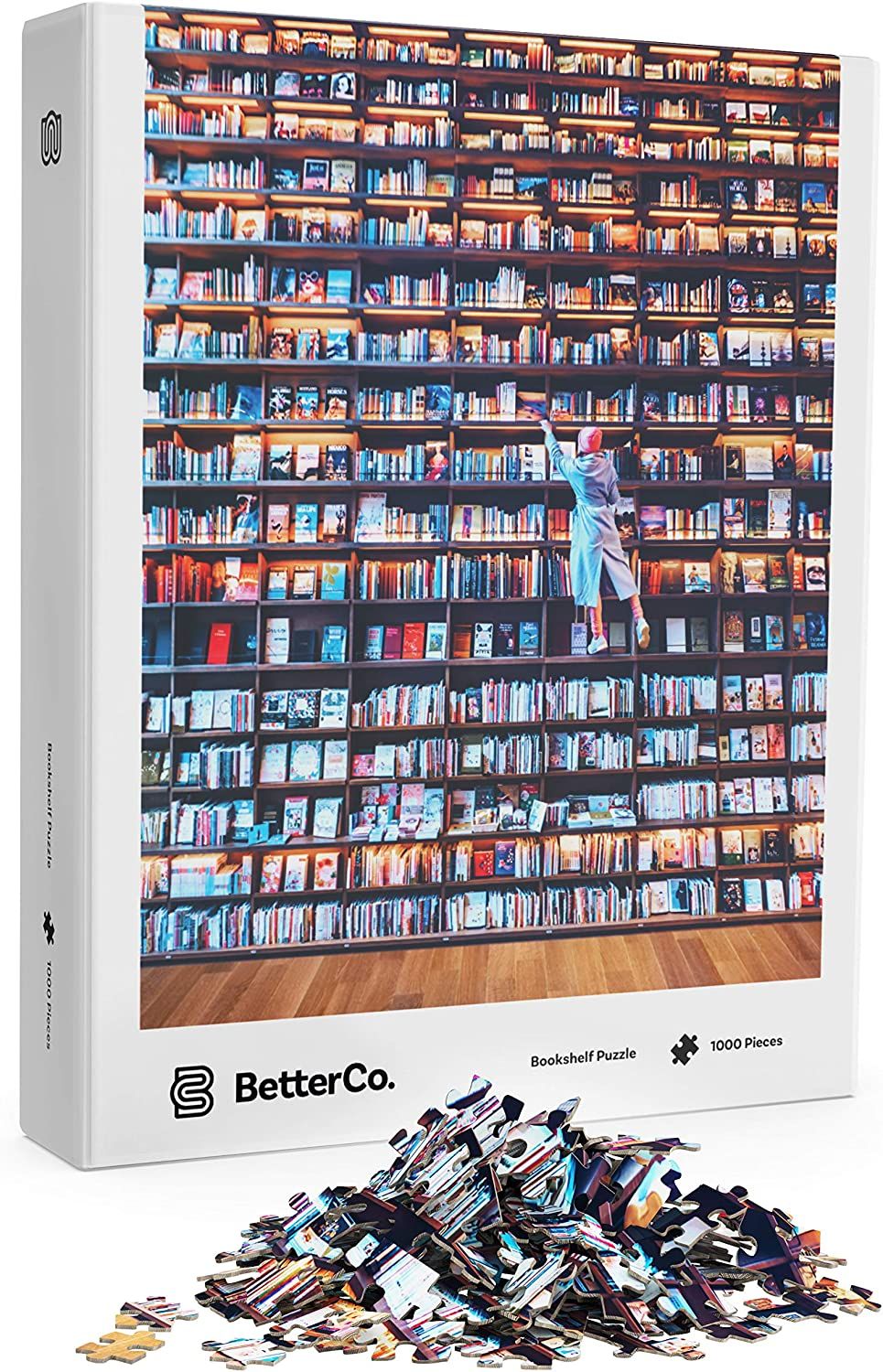 If you've ever dreamed of sailing across a wall of bookshelves on a rolling ladder, then this bookshelf puzzle is absolutely for you. $25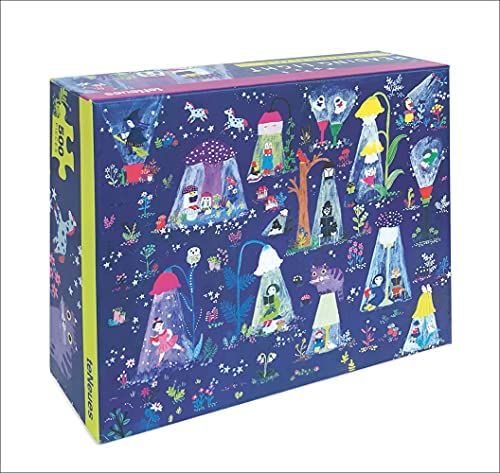 I would love to go to this magical land where the flowers are reading lights, wouldn't you? $18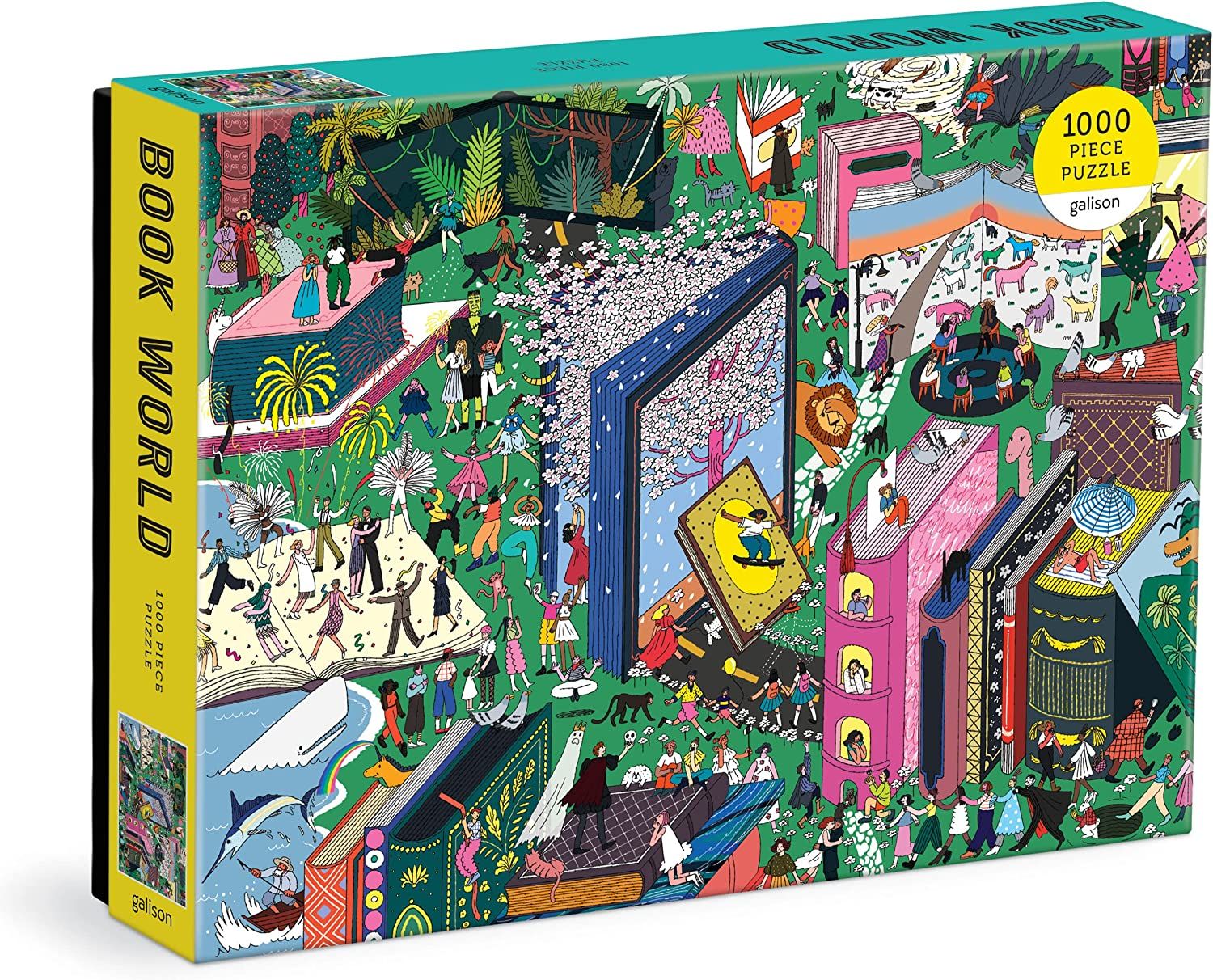 These bright, colorful books are a living landscape in this energetic book puzzle. I'm obsessed and cannot wait to do this one. $18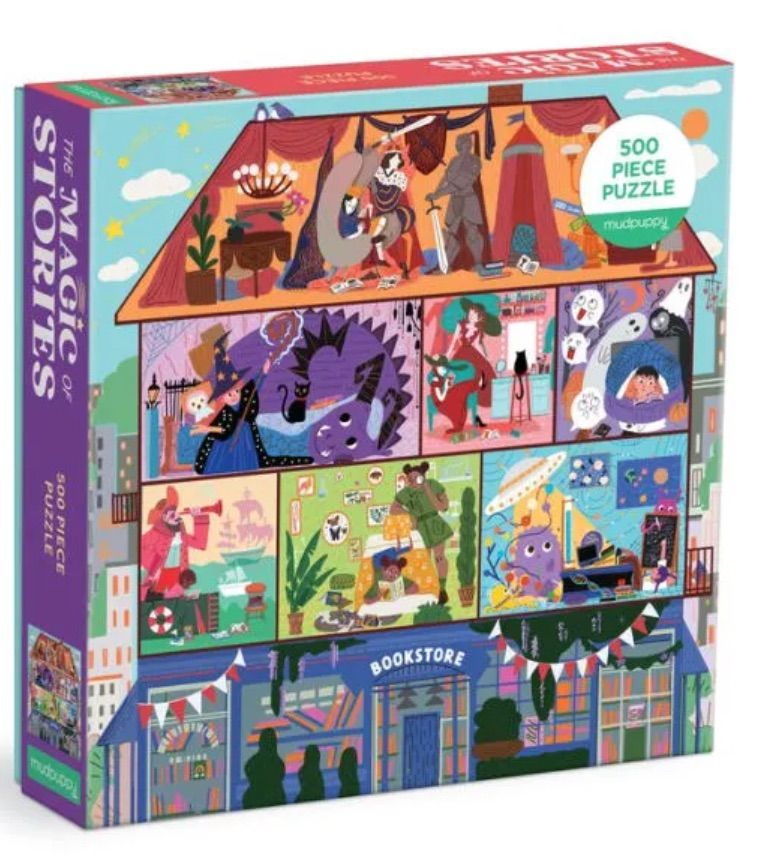 The bookstore is an absolutely magical place, and this puzzle takes that wonder to a whole new level. Every little detail here is fabulous. $15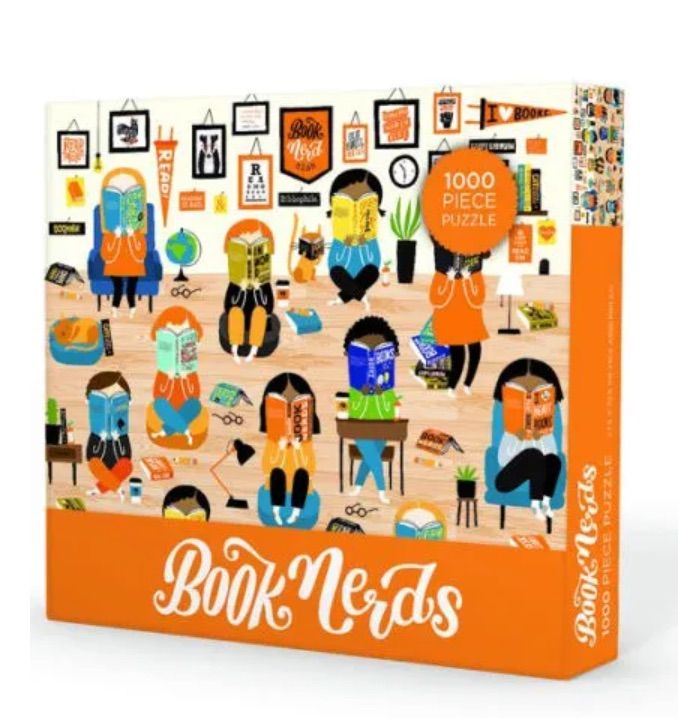 I love how cozy this book nerds puzzle is. Even the cat is deep inside a good tome. $22, available March 7.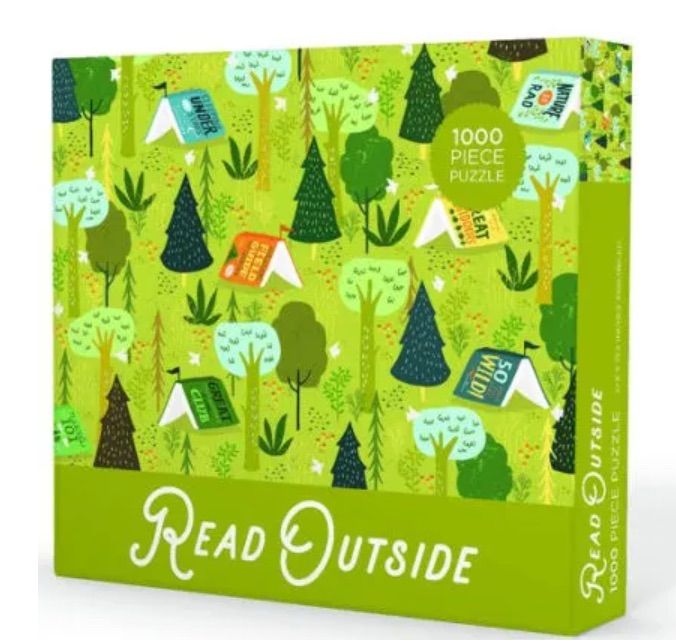 I know the practicality of books as tents is nonexistent, but this might be the only way you'd get me to camp outside. (I prefer hotel or airstream camping, which would allow me to do puzzles such as this one without a problem). $22, available March 7.
Indeed, the most dangerous women are those who are well-read. $22, available March 7.
They say the purrfect puzzle does not exist, but I beg to differ. This one has everything, and the vintage styling is a bonus. $20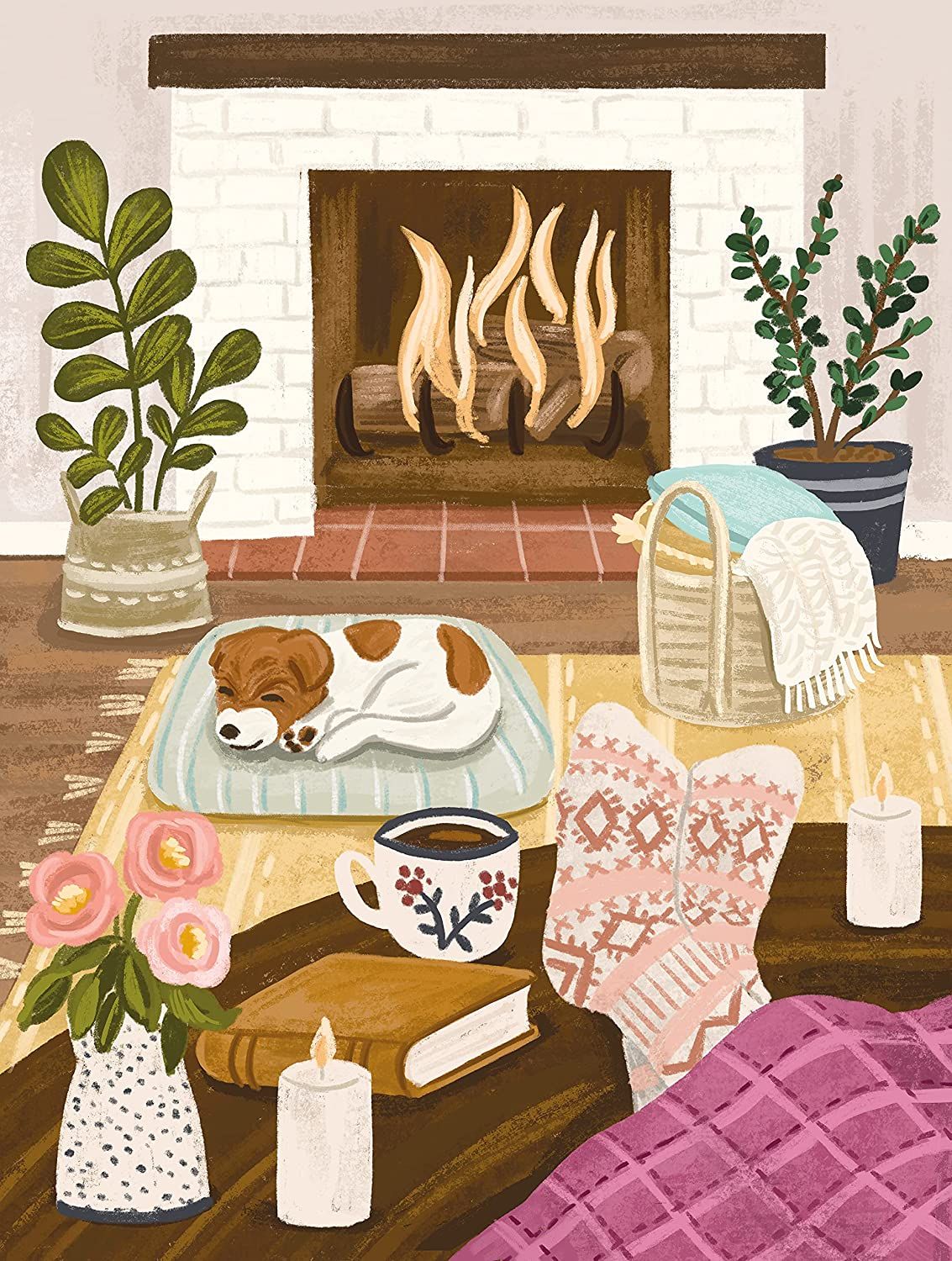 Is this the ideal reading setup for winter? I would like to think so. $19
LOOK at the little tuxedo cat! I want to go wander the selection in this bookstore so bad. $17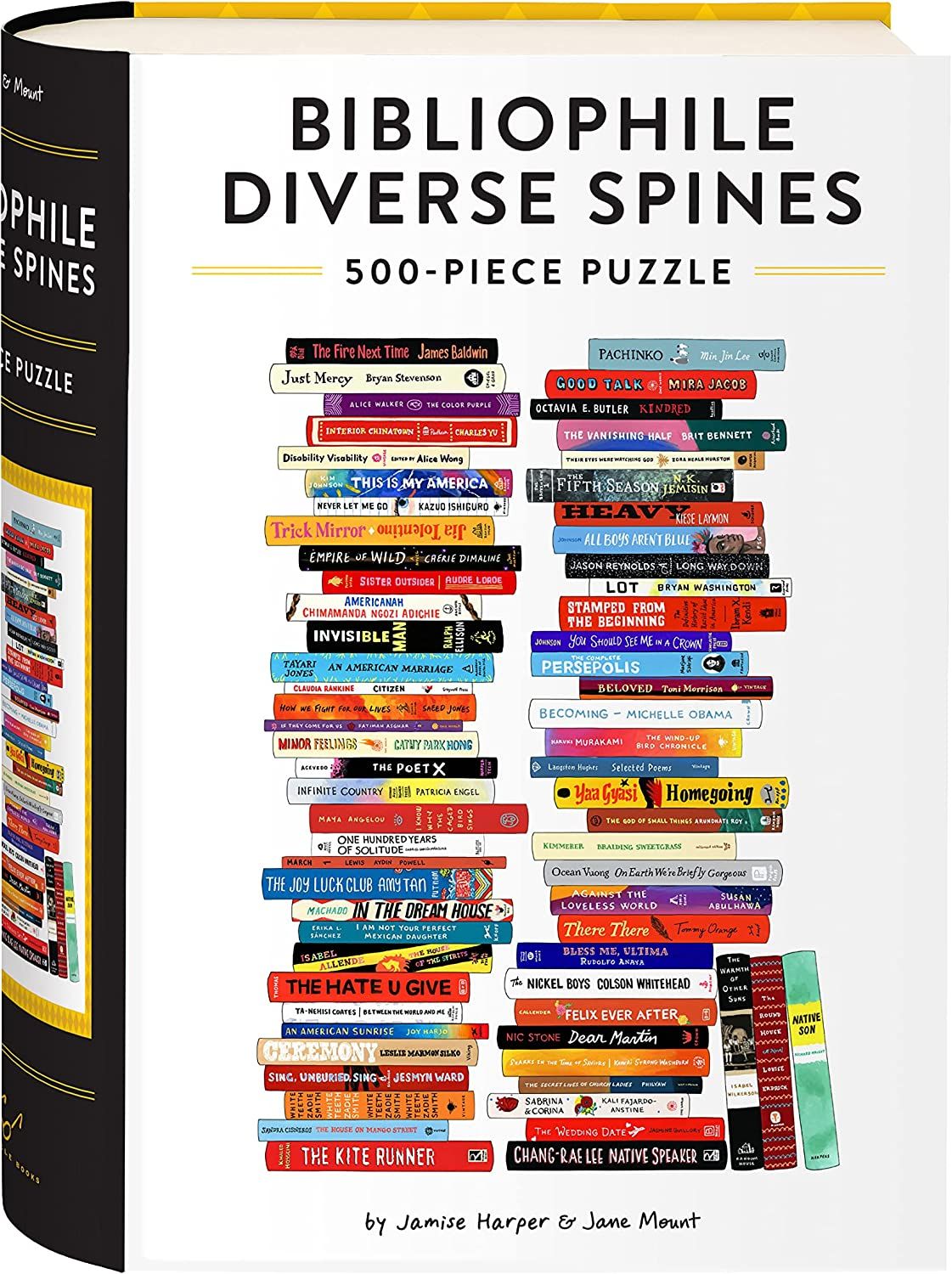 If you love the Bibliophile art by Jane Mount, you'll love this puzzle featuring her diverse book cover art with Jamise Harper. $19, available February 7.
---
Looking for more great book-themed puzzles and entertainment? We've got you covered with another roundup of bookish puzzles — there are no repeats here! — and these great word search games.