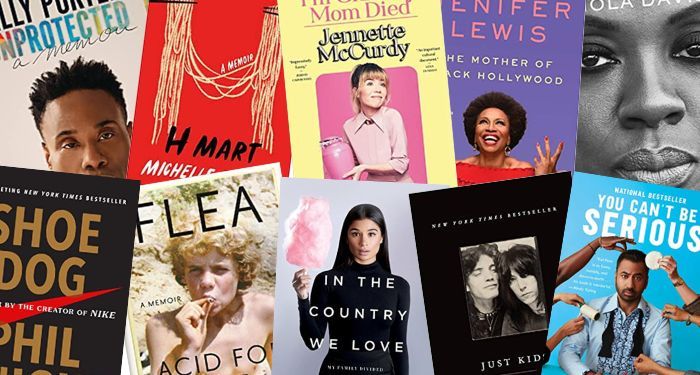 Once upon a time, it was much harder to learn about your favorite celebrities. They didn't have Instagram accounts, or podcasts, or newsletters you could sign up to receive. Way back when, you couldn't even record their shows or movies. You had to move heaven and earth to watch them when they aired or catch them on a talk show. Even a celebrity memoir was an uncommon occurrence until the last few decades. Now, many of our beloved public figures have written a book or two about their lives. So many in fact, it's hard to decide what to read. That's why we have this list of 22 must-read celebrity memoirs!
From some of the biggest musicians and movies stars, to tales of struggle and hardship, to blinding fame, and a nepo baby or two, this list has it all! These 22 memoirs are heartfelt tales from the people who lived them. Even the most beloved, famous public figures have secrets, and they've decided to share them with the world, and you don't even have to sell a kidney to Ticketmaster to read them. There's some tea spilling, sure, but not too much. Because as they say in show biz, always leave them wanting more…or at least, save enough material for another book.
22 Must-Read Celebrity Memoirs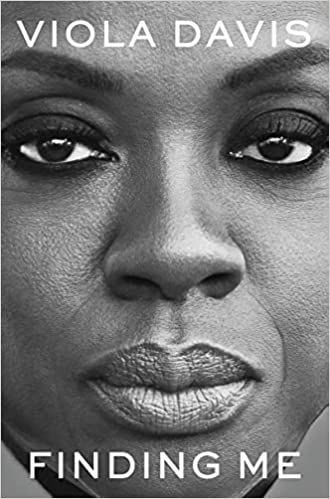 Finding Me by Viola Davis
The award-winning Davis, who is now an EGOT after winning a Grammy for the audio version of this book, tells the tale of her success and hard work. Growing up in poverty in Rhode Island, Davis dreamed of acting, and made her way to New York, where she achieved her dreams.
Wishful Drinking by Carrie Fisher
The daughter of famous parents, Fisher found fame in a role in what would be one of the most successful film franchises of all time. But her road to happiness was filled with speed bumps and pot holes, and here she tells of the highs and lows of stardom with great honesty and humor.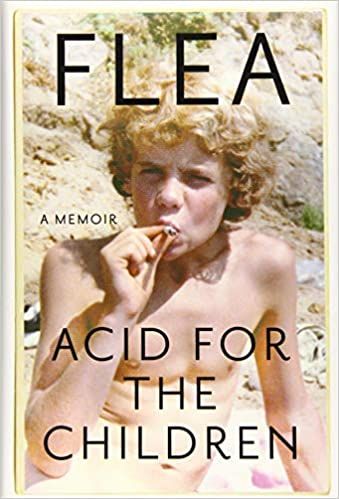 Acid for the Children by Flea
Even if you're not a fan of Flea's band, The Red Hot Chili Peppers, this is a fascinating story of an unusual, rebellious young man who made his way from Australia to the United States, and then to stadiums all over the world. (Plus a few acting jobs here and there.)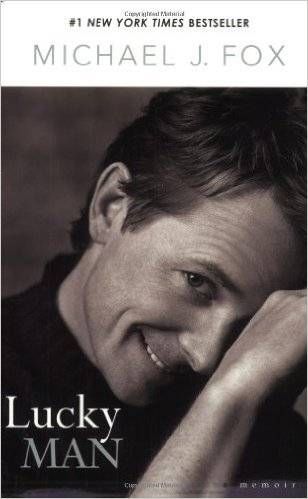 Lucky Man by Michael J. Fox
This is the first of three books Fox has written about his life, his career, and his daily life with Parkinson's disease. It's told with his now-famous optimism and ability to find joy and positivity in the every day. Read this, then check out the excellent new documentary Still: A Michael J. Fox Movie.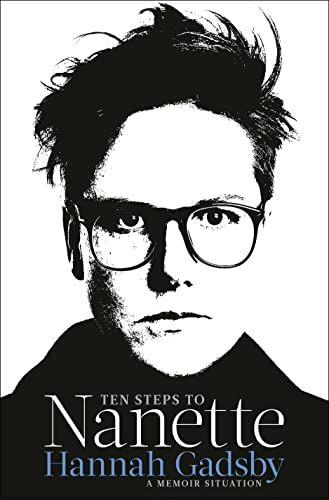 Ten Steps to Nanette by Hannah Gadsby
Award-winning comedian Gadsby tells stories about their life that they first made famous in their stage act Nanette. Gadsby is known for their comedy, but in Nanette, they took their storytelling to a new level when they brilliantly captivated and moved audiences as they discussed the sexual assault and homophobia they experienced as a young person.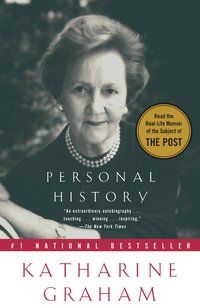 Personal History by Katharine Graham
This is one of the most celebrity successful memoirs, even if it is not as well-known today. Graham's father was a millionaire who bought the Washington Post at a time when the paper was floundering and made it a success. Graham gives a fascinating account of her life, as well as her time running the paper after her father, and how she passed it along in her family.
In the Country We Love: My Family Divided by Diane Guerrero
When Guerrero was 14, her parents were deported to Colombia for being undocumented, and she was left alone in the United States. This is her story of loneliness and triumph, and how she went on to achieve her dreams of success, appearing in such hits as Orange is the New Black and Jane the Virgin. She also works with families who find themselves in a similar immigration situation.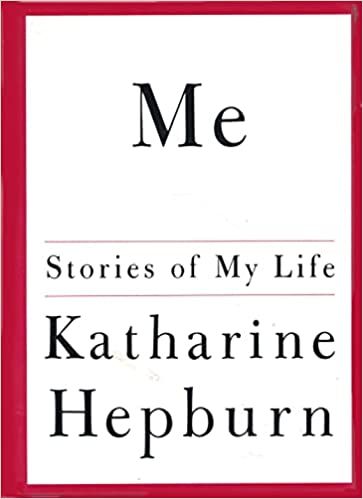 Me: Stories of My Life by Katharine Hepburn
This memoir was a HUGE deal when it came out. Hepburn was one of the biggest actresses of her day — and also one of the most secretive. She was an award-winning star of the silver screen, and also the lover of actor Spencer Tracy. Here Hepburn tells tales of her fame and her unending love for Tracy, as well as her thoughts on fame and aging.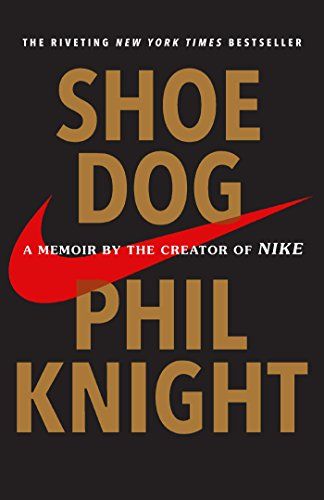 Shoe Dog: A Memoir by the Creator of Nike by Phil Knight
The spotlight-shy founder of the shoe company Nike set tongues wagging (that's a shoe pun) with this memoir about the company's start. Well, not really wagging. It's quite humble for such a huge business. And even after almost a decade, this memoir is so widely revered that it has a 4.47 average on Goodreads with over 258,000 ratings. You can also now see Knight portrayed by Ben Affleck in the new movie Air.
The Mother of Black Hollywood: A Memoir by Jenifer Lewis
This is the first of two great memoirs from Lewis, the award-winning actress who has logged over 300 performances on stage and screen. Lewis is probably most recently well-known for her role in Blackish, but she honestly and joyously tells the story of her battles and triumphs before she made it to the top.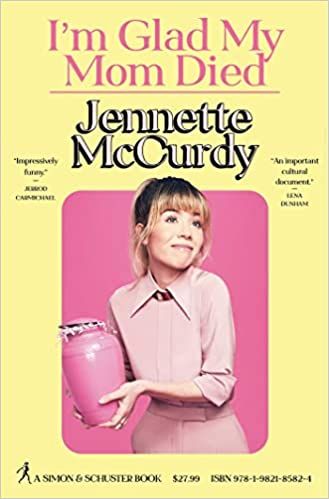 I'm Glad My Mom Died by Jennette McCurdy
And this is possibly the most talked about memoir of the last few years. McCurdy gives a frank recounting of her time growing up as a child star with a mother battling mental illness while working in an industry that still fails to protect its child workers. It's horrifying and heartbreaking, but also an amazing feat of storytelling.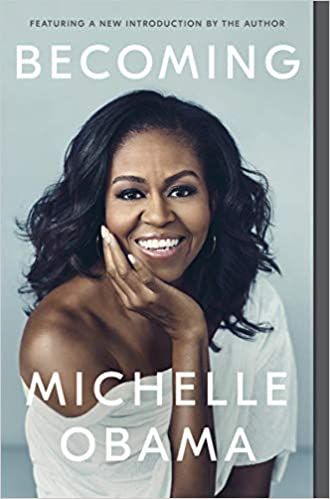 Becoming by Michelle Obama
Michelle Obama's first of two books (so far) is an inspirational and wonderful tale of her childhood and education, her life as a mother, her charity work and activism, and the time she spent as the First Lady in the White House.
You Can't Be Serious by Kal Penn
And speaking of the White House, the hilarious Penn took some time out from his acting career to spend some time working for the Obama administration. He details his D.C. exploits, his adventures on the road to Hollywood, and how he met his husband.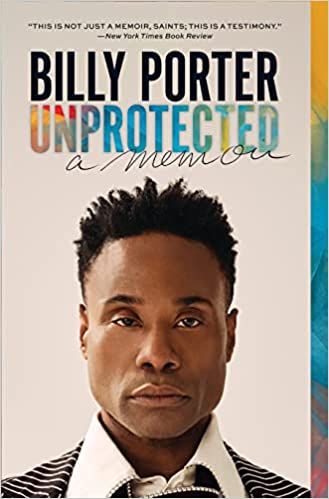 Unprotected: A Memoir by Billy Porter
Here is another fantastic memoir about escaping hardships to become a legendary star. Porter has a horrible childhood in Pittsburgh, where he was bullied and abused. He went on to be an award-winning star of stage and screen, surviving against the odds and the haters, and becoming one of our most beloved actors working today.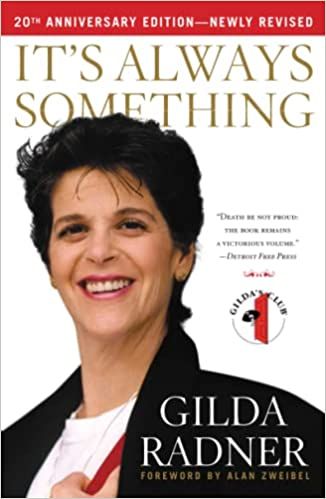 It's Always Something by Gilda Radner
Radner was one of the original cast members of Saturday Night Live, and was something of America's sweetheart. In one of the first celebrity memoirs to do so, she let fans in to her personal life and discussed the ovarian cancer she was fighting at the time. Published just a few months before Radner died, she talks about her childhood, her career, her husband Gene Wilder, and the cancer-support group she worked with.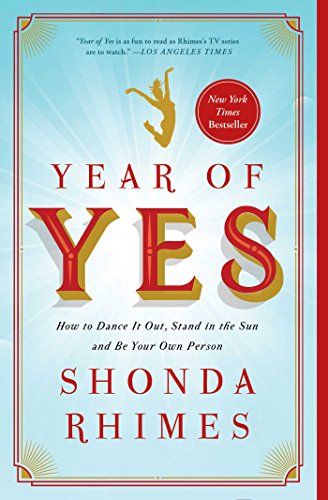 Year of Yes: How to Dance It Out, Stand In the Sun and Be Your Own Person by Shonda Rhimes
And this is another memoir-slash-inspirational advice book. Rhimes, the brains behind such memorable media as How To Get Away with Murder, Bridgerton, and Grey's Anatomy, talks about how she decided to spend one year saying yes to everything that came her way. And how saying yes changed her life for the better and taught her a lot about herself.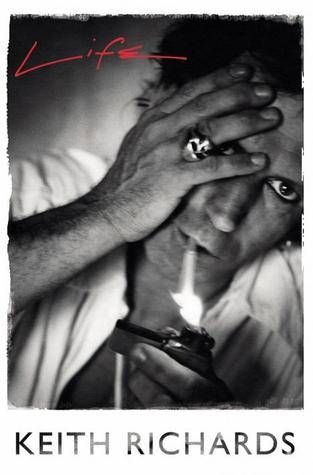 Life by Keith Richards
The guitarist and founding member for one of the most famous bands in the world, The Rolling Stones, gets personal in these pages. When you're in one of the biggest bands in the world, you have a lot of stories to tell. You have seen some stuff. These are a few of his fascinating tales.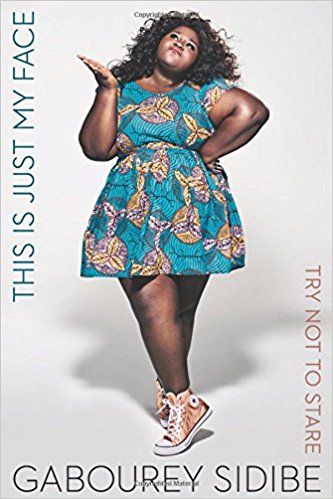 This Is Just My Face: Try Not to Stare by Gabourey Sidibe
This memoir by Academy Award-nominated actress Sidibe is a joy to read. From her early job as a phone sex operator to her award-nominated role in Precious, Sidibe talks about facing and defeating an industry not made for people who look like her. She is a scream, but will also squeeze your heart.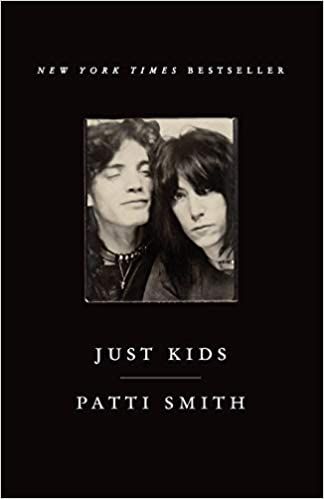 Just Kids by Patti Smith
This is Smith's first memoir, about her time as a rebellious young woman who left for NYC with her then-boyfriend, the soon-to-be famous photographer Robert Mapplethorpe. Her story of two young kids with big dreams and a lot of love struggling to make it in a city that used to have much more support for starving artists won the National Book Award for nonfiction.
I, Tina: My Life Story by Tina Turner
And of course we must include something from the legendary Turner, who sadly just left us. This is her incredible tale of growing up in poverty as Anna Mae Bullock, finding success as a singer, her relationship with the abusive Ike Turner, and finally achieving a monumental solo career. (It is also the basis for the film What's Love Got To Do with It?)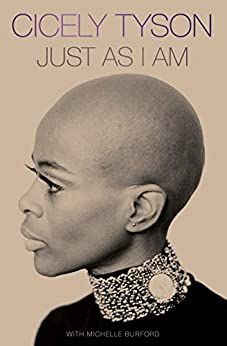 Just as I Am by Cicely Tyson
Tyson is a much-lauded, award-winning actress whose career spanned several decades. In Just As I Am, she recounts the highs and lows of stardom, and her belief in herself and her refusal to compromise, leaving behind an amazing body of work that has inspired future generations.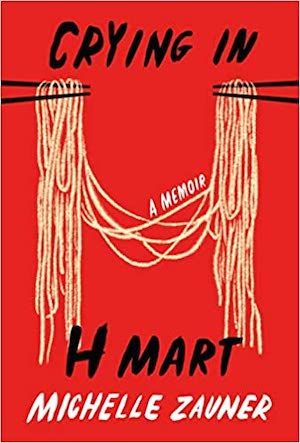 Crying in H Mart by Michelle Zauner
And in another of the most popular memoirs of the last few years, Zauner, from the band Japanese Breakfast, talks about her life, starting with her relationship with her mother. This book originally started out as a popular essay, which is about, yes, crying in H Mart after the death of her mother. But she also discusses the food and travel they shared, her feelings of not belonging in either the U.S. or her family's home in Seoul, and more. It's a heartfelt punch to the feels.
For more celebrity memoirs, check out Tell Me More: Ten 2022 Celebrity Memoirs You Might Have Missed and 40+ Celebrity Books You Should Read This Year.