Lists
8 More Affrilachian Poetry Collections for Your TBR
This content contains affiliate links. When you buy through these links, we may earn an affiliate commission.
As an expatalachian (Appalachian who has left the region) working in the wider publishing world, I always try to hype up my home region. But sometimes, I receive reactions that truly baffle me. Once during an online event, the host asked me to recommend a few books, and I enthusiastically recommended Black Bone: 25 Years of the Affrilachian Poets. When the host laughed, I asked, "Did I say something funny?" They responded, "I just didn't expect poetry like that to come from a place like that." Moments like this one are why it's so important to share Appalachian Literature with the wider world and celebrate our incredible writers, especially our Affrilachian poets.
First coined by Frank X Walker, "Affrilachian" refers to the unique experience of Black Appalachians. Walker went on to be one of the co-founders of the Affrilachian Poets, which describes itself as: "…a spectrum of people who consider Appalachia home and/or identify strongly with the trials and triumphs of being of this region…Through their writing and the very existence of their enclave, the Affrilachian Poets continue to reveal relationships that link identity to familial roots, socio-economic stratification and cultural influence, and an inherent connection to the land."
Members of the Affrilachian Poets are an example of the wealth of literary talent from the region, including writers like bell hooks, Nikki Finney, Nikki Giovanni, and current Kentucky Poet Laureate, Crystal Wilkinson. Their unique perspectives on Appalachia and their relationship with the region provide vital insights on the place so many of us call home.
Last year, I wrote "8 Affrilachian Poetry Collections That Need to be on Your TBR," but there are so many incredible Affrilachian poetry collections, I couldn't stop there. So if you are looking for a place to start reading the Affrilachian Poets, here are more excellent options.
Rane Arroyo describes himself as ​​"a Puerto Rican, gay, Midwestern, educated, former working class, liberal, atheistic, humanist, American, male, ex-Mormon, ex-Catholic, pseudo-Buddhist, teacher, reader, global, and popular culture-informed poet." The Buried Sea is a collection made up both from several previous volumes of Arroyo's poetry and from new poems that Arroyo created for a collection. Many of his poems are bold, with vivid details that draw readers in while others feel intimate, as if readers and the poem's narrator are the only two in the room.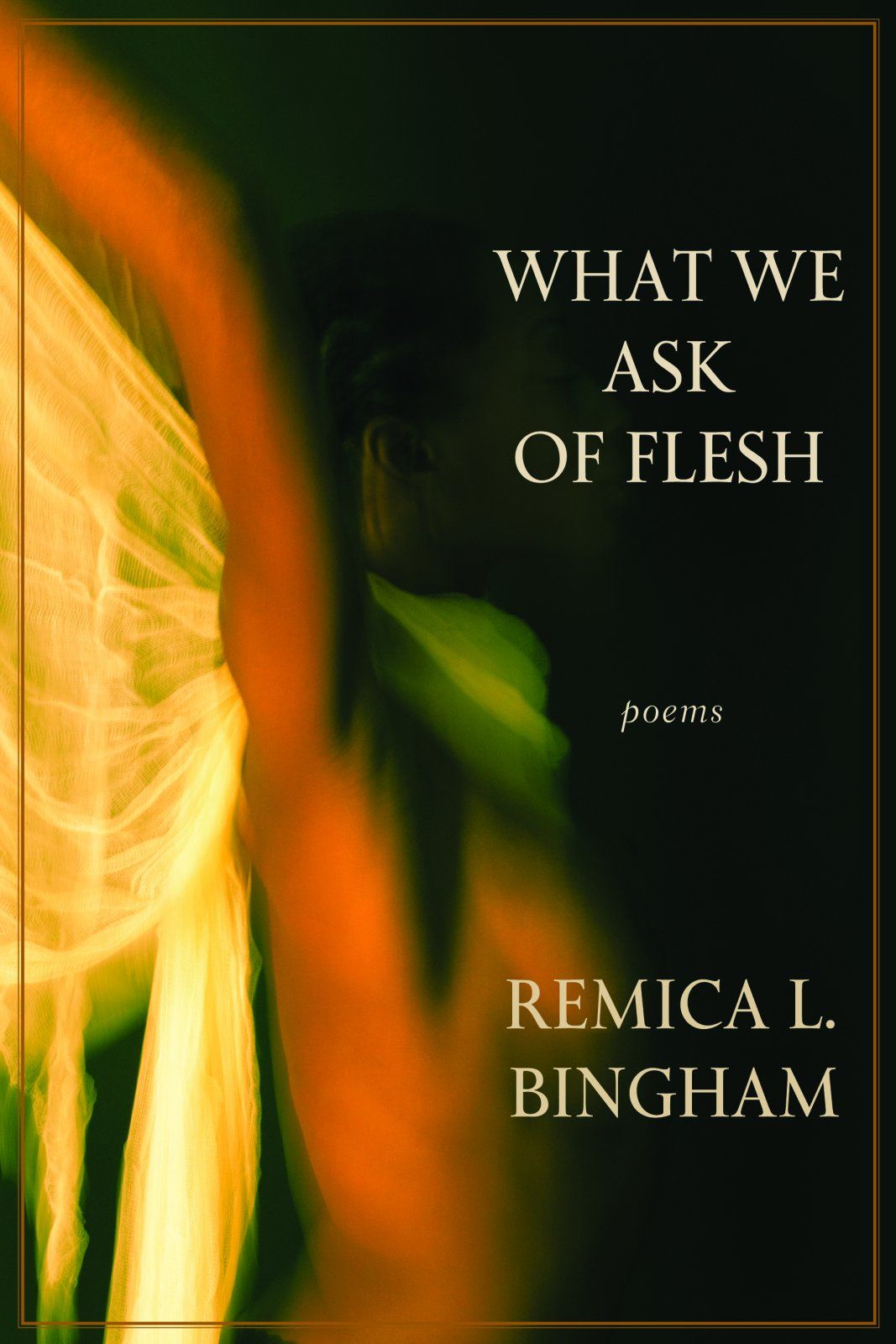 Bingham-Risher's second poetry collection, What We Ask of Flesh, was shortlisted for the Hurston/ Wright Legacy Award. This collection focuses on themes around femininity, womanhood, and motherhood, with a focus on the body and what a body must perform to bring new life into the world. To communicate these ideas, the poems often include biblical imagery, harkening back to a different time when women faced many of the same things they face now. Bingham-Risher includes some personal elements to her poems as well, blurring that line between the poet and the poem's narrator.
falling to earth by Gerald L. Coleman
Co-founder of the Affrilachian Poets, Coleman is a Kentucky author with a background in Sci-fi, fantasy, comics, and poetry. His interdisciplinary background gives him a unique take in the world of poetry. falling to earth is Coleman's second collection of poetry, and this chapbook-length collection focuses on love in its many forms and manifestations. These poems present a whirlwind of emotions as we dive into themes of lust, joy, anger, and loss.
Douglas is an ambitious poet. His first collection, Cooling Board, centers the life of musician Donny Hathaway. The poems are separated into two parts: side one focuses on Hathaway's early life, while side two focuses on his later career. Douglas plays with the forms of his poems, offering different takes of different poems. Readers get the sense of creative editing, trying out different techniques throughout the collection. There are so many allusions and outright references to different songs in Cooling Board, it might as well be a song itself, a concept album, always moving and changing.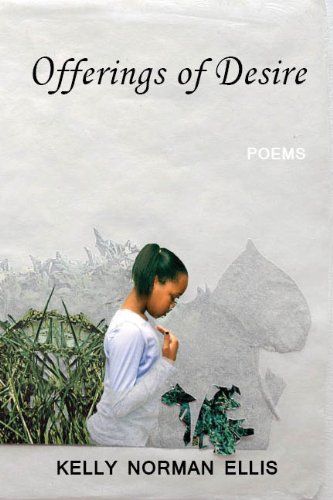 In her second poetry collection, Offerings of Desire, Kelly Norman Ellis evokes a different time. Her poems center around Black girlhood filled with grandmas fixing dinner and friends playing jump rope on the sidewalks. Nikky Finney said of the collection: "It is indeed the poet's job to save something, but Ellis does more — she swears to paper a luscious book so rich with Black zest and drylongso that each page sets high our thirst for all that is human, longed for and inexplicable."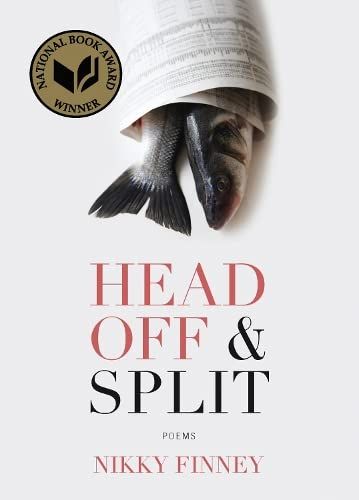 One of the most famous Affrilachian Poets, Nikky Finney is a writer of poetry and essays. Her most well-known poetry collection, Head Off and Split, won the GCLS Award for poetry, the SIBA Book Award for poetry, and the National Book Award for poetry. She also gave one of the most incredible acceptance speeches at the National Book Awards that I have ever heard. Finney's poetry has an eye for detail and an instinct for creating intimacy between the speaker and the reader.
In ruina montium, Jeremy Dae Paden reimagines a catastrophic event in 2010 when 33 Chilean miners were trapped underground. For 63 days, these men waited in the dark, hoping to be rescued. For 63 days, the miner's loved ones stood above praying the men would be able to come home, before it was too late. Inspired by many of the men's individual stories, several of the poems here are written from the perspectives of specific miners.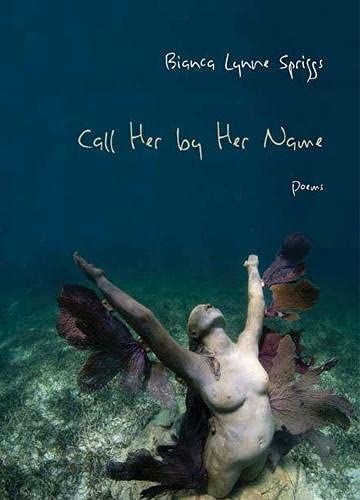 Bianca Lynne Spriggs sets up Call Her by Her Name as a call and response of women from history, myth, and folklore. It features an array of characters, like Potiphar's wife, a goddess, bird-woman, a geisha, a woman who sees dragons, and a rollerskating girl. All of these women might seem incredibly different, but Spriggs's poems show how similar all of these women are in the face of the patriarchal structures they face in their societies.
---
Whether you're new to the Affrilachian Poet or you've loved them for decades, there is sure to be a collection for you on this list. For even more Appalachian Literature recommendations, check out "15 Books about Appalachia to Read Instead of Hillbilly Elegy" and "15 More Books about Appalachia to Read Instead of Hillbilly Elegy."