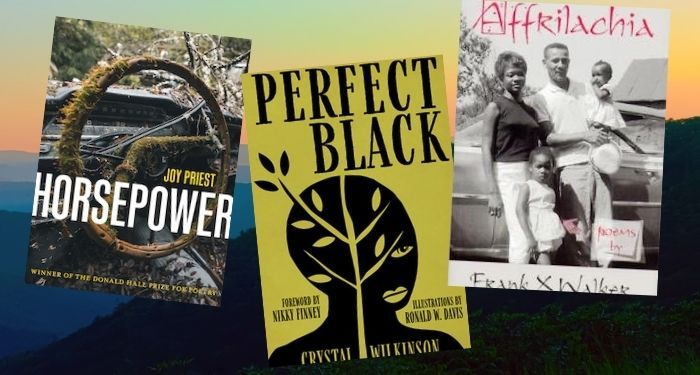 Lists
8 Affrilachian Poetry Collections That Need to Be on Your TBR
This content contains affiliate links. When you buy through these links, we may earn an affiliate commission.
In a literary landscape that all too often still assumes that Appalachian means white, the Affrilachian Poets collective proves just as vital to American literature today as it did at its founding thirty years ago.
When Frank X Walker noticed that Nikki Finney was the only Black writer asked to read at an Appalachian writers' conference, he looked up the definition of Appalachian in the dictionary, which defined Appalachian as white people native to the region. From there, Walker coined the term "Affrilachian" to represent the unique experience of African Americans in Appalachia. He also co-founded the Affrilachian Poets collective, which is still producing some of the region's best poetry.
Including members like National Book Award-winning author Nikki Finney and poetry legend Nikki Giovanni, the Affrilachian Poets represent a powerhouse of literary talent. Each writer brings their own unique experience to the page, creating poetry and prose that stays with you long after you've finished reading them.
The Affrilachian Poets emerged as a place that gives writers a chance to feel fully seen. Since its founding, the organization has welcomed dozens of members into the fold, ensuring that future generations of Affrilachian poets also have a dedicated space to work on their writing.
---
These titles represent just a few of the incredible works put out by writers from the Affrilachian Poets collective, but they highlight the immense range of talent of its members. Whatever collection you decide to pick up, you're sure to find something wonderful!