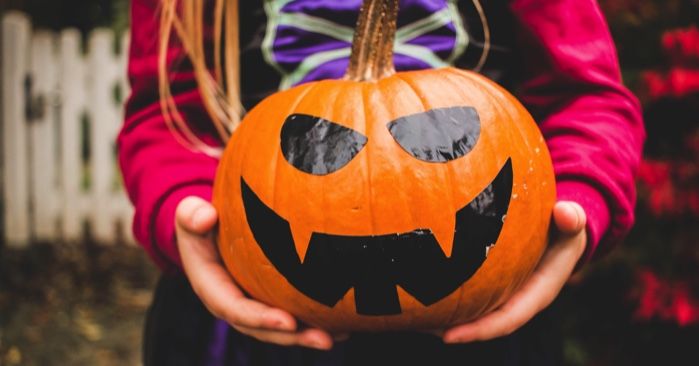 Children's
17 Fun Monster Children's Books For Halloween Reading
This content contains affiliate links. When you buy through these links, we may earn an affiliate commission.
Halloween is, overall, my number one fave holiday of the year. In fact, it combines all my favourite things! Candy eaten in copious amounts, check. Creativity being encouraged, check. Whimsical creatures wandering the streets, check. Although, let me be clear: I'm not usually a fan of being scared, but something about Halloween makes it feel okayish for the night. During this time of year, I love building lists around niche recommendations – and helping you find monster children's books is one I find especially fulfilling.
If you're looking for some more general Halloween book options beyond monster children's books, here are my suggestions for best Halloween books for kids. There's also these must-read scary stories (with some options for slightly older children). I've added a couple of nonfiction monster children's books at the end as bonus content – they would still would work well as reads for monster-lovers.
An additional note: on Book Riot, we do our best to actively promote diversity in books and publishing. This list of monster children's books features very few authors and illustrators of colour because I wasn't able to find very many – hopefully that changes soon!
Nonfiction Monster Children's Books
---
Well, there you go. I hope you manage to have a creepy, satisfying Halloween. Maybe it will look different this year, maybe it will mostly be reading monster children's books together in your home and then splurging on some candy. These creature-filled stories have enough holiday atmosphere to get you through and make your Halloween outstanding.