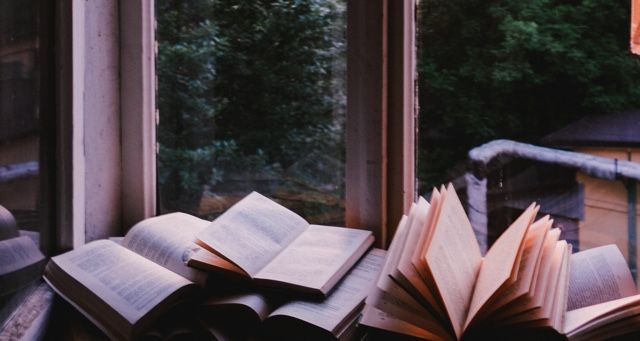 Poetry
Matwaala Poetry Festival Celebrates Poets of the South Asian Diaspora
Matwaala, or matwala, is a Hindi word that refers to someone who is drunk. Fun times. The word has also taken on the meaning of someone who is carefree. This latter meaning is the one taken on by Matwaala: The South Asian Diaspora Poets' Collective.
Prompted by co-editing a project for Muse India: The Literary ejournal , a journal that features Indian English writing, Usha Akella and several poets in the American poetry scene created the Matwaala Poetry Festival. These poets wished to continue to initiate and support projects involving Diaspora poets and artists. Matwaala came to be in 2015 involving the poets Saleem Peeradina, Pramila Venkateswaran (the festival's co-director), Ravi Shankar, Sasha Parmasad, and Varsha Saraiya Shah. The community's poets have origins that go back to India, Pakistan, Sri Lanka, Nepal, Bhutan, Maldives, Bangladesh, Myanmar, and Afghanistan, and they currently reside in North America and the UK.
Matwaala promotes several endeavors. They offer youth forums and panel discussions. They also curate readings, most recently at NYU, Hunter College, and Nassau Community College in 2019. The reading at NCC is where I first found the festival. Its co-director, Pramila Venkateswaran, is my colleague who brought the poets to campus for a reading for our Lit, Live! Series.
Check out some of the poetry collections authored by poets involved in this festival.
Usha Akella
Usha Akella, the founder and co-director of the festival, has seen several books of poetry published along with a musical drama. Her poetry collections include Rosary of Latitudes. Her work has been included in the Harper Collins Anthology of Indian English Poets.
Pramila Venkateswaran
Pramila Venkateswaran, co-director of the festival, has seven published collections of poetry. She served as Poet Laureate of Suffolk County, Long Island, from 2013 to 2015. Her most recent collection is The Singer of Alleppey.
Abhay K.
Abhay K. serves on the Matwaala advisory team. He has authored eight poetry collections and has recorded his poetry for the Library of Congress in Washington D. C. The Eight-eyed Lord of Kathmandu is one of his more recent collections.
Yogesh Patel
Yogesh Patel also on the advisory team and is the Poet of Honor for 2019. His publications include a children's book, a Hindi phrase book, and several poetry collections in both English and Gujarati. One of his collections in English is Swimming With Whales.
Ravi Shankar
Ravi Shankar is another advisory team member. He has published and edited many collections and has won several prizes for his own work. His most recent publication is The Many Uses of Mint: New and Selected Poems 1997–2017.
You can find many other voices and styles in MAPS. Edited by Zilka Joseph and Pramila Venkateswaran, MAPS is the Matwaala Anthology of Poetry from South Asia. It contains works from poets who have been involved with the festival from its 2015 inception to today.