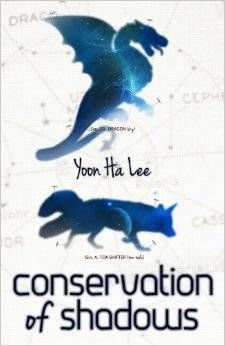 I have a confession to make. As I've mentioned before, I started out reading superhero comics before switching to manga. But I made that switch a long, long time ago. So I'd never even heard of Free Comic Book Day until a few years back.
Even then, I decided it wasn't for me. Free Comic Book Day sounded like it was all about Western comic books: the capes, the tights, the indie hits. Manga? Nah. Now I don't know if manga was offered at those FCBDs. Maybe they were. I have no clue, though, because the marketing never told me.
Imagine my surprise when fellow Panelteer Ardo revealed she'd gotten a couple manga samplers at last year's FCBD. What? There was manga offered at Free Comic Book Day? That's awesome!
It makes sense. The North American manga industry has recovered from the crash in the late 2000s. It's healthy and thriving. And what better way to promote manga by participating in FCBD? That being case, I thought it'd be good to highlight the manga offered at Free Comic Book Day this year. If you've been curious about manga, this is a low-risk way to try it out.
Pokemon sampler (VIZ Media)

Let me provide some context about
Pokemon
's significance. In the 80s and 90s, anime and manga were synonymous with porn. As a result, it tended to be considered fringe, existing in underground channels and avenues—which laid the foundation for
the bootleg culture that remains pervasive today
. But when
Pokemon
burst onto the scene in the late 90s with its premise of catching and training ultra-cute pocket monsters, anime became mainstream. And once anime did, so did manga.
One Punch Man/My Hero Academia sampler (VIZ Media)
Superheroes aren't the purview of only English-speaking countries. While I'd argue that everyone's favorite ninja, Naruto, and shinigami, Ichigo, are actually superheroes in their own right, Japan does tackle traditional concepts of superheroes too. If you haven't heard of Attack on Titan, goodness, you're missing out! A satire at heart, One Punch Man tells the story of Saitama, a regular guy who became a superhero…and became so good at it, that he developed existential ennui because there's no challenge in it anymore. On the other end of the spectrum is My Hero Academia, a manga about a world where everyone has superpowers. What do you do when you're born into that small percentage of people without any special abilities at all? Can you still become a superhero?
Attack on Titan anthology sampler (Kodansha)
Love it or hate it, Attack on Titan is clearly one of the biggest manga to come out in recent years with its action-packed portrayal of a post-apocalyptic world where the humanity's last survivors fight against man-eating giants. Loyal fans have been anxiously waiting for the second season of the anime for a few years now while readers are still wondering what's in the basement! (No, seriously, what's in the basement?) Last year, Kodansha announced plans to release an anthology featuring original stories set in the Attack on Titan world but written and drawn by Western comics creators. I know this isn't strictly manga as it's usually defined in the North American industry, but Attack on Titan is a Japanese property and we shouldn't forget that. People like Gail Simone, Faith Hicks, and Kate Leth are going to be featured, so I think this is a perfect way to bridge the Western comic book and manga divide.
Hope this is a useful guide to the manga offered at Free Comic Book Day this year. Have any questions? You know what to do.
Looking for more comics to pick up at Free Comic Book Day? We've got you covered.