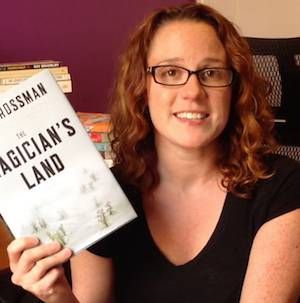 This content contains affiliate links. When you buy through these links, we may earn an affiliate commission.
Rioter and Director of Content Rebecca gets roughly a ton (that's only sort of hyperbolic) of book mail every day. Check out the four picks from her mailbag that she's most excited about this week below:
[youtube]https://www.youtube.com/watch?v=hHvAdJRoH_8[/youtube]
Click here to subscribe to our YouTube channel!
Books Discussed:
Preparing The Ghost by Matthew Gavin Frank
The Magician's Land by Lev Grossman
The Lost Boys Symphony by Mark Ferguson
As You Wish by Cary Elwes