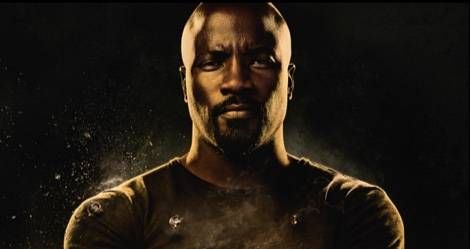 This content contains affiliate links. When you buy through these links, we may earn an affiliate commission.
Despite a bit of an uneven second half, Luke Cage was a solid show, with the titular character very much the hero we needed then—and continue to need now. That's a lot of weight for one man to carry, but, at least insofar as what we see in the season 2 trailer, Luke is handling the pressure just fine. Until…well, in case you haven't seen it:
But what to do besides a rewatch while we eagerly await season 2? How about some comics?
This is one of the best books to come out of Marvel's publishing branch in the last decade, and possibly ever, and its cancellation is a travesty I still haven't forgiven them (add it to the list of sins). While it is a team-up book, it is very much focused on Luke as husband, father, and conflicted hero, a man who has grown up since the Heroes for Hire era but who longs, just enough to get into trouble, for his butt-whooping days beside his best friend, and lovable doofus, Danny Rand (who, for the record, is, primarily, canonically, a lovable doofus and not a pedantic jerk). There is both an innocence and a word-weariness to the Luke featured herein, one that should be contradictory but, in Walker's capable hands, fuse into a well rounded, believable character, his hero-ness incidental to his humanity and his story; being a hero is this Luke Cage's job rather than the sum total of his existence. There's nuance and sensitivity rarely found in comics put out by the big two these days, and Greene's loose, colorful, just short of over-the-top art is a perfect complement to Walker's writing. Also, magic, which may be helpful in adjusting to season 2's more supernatural (apparently) A–plot line. In case it isn't obvious, I can't recommend this book highly enough and will continue to shout its praises on every platform available to me until the end of my shouting days.
Cage! (2016) by Genndy Tartakovsky, Stephen deStefano, and Scott Wills
Both authored and illustrated by Tartakovsky (Samurai Jack, the original Star Wars: The Clone Wars animated series), Cage! offers a more whimsical take on Luke's character, transporting him from being Harlem's Hero for Hire to a gladiator fighting man-beasts on The Island of No Return. This four issue mini-series is a little bit groovy, a little bit weird, a little bit satirical, and a little surreal, all wrapped up into an epic adventure. While I don't begrudge the Neflix shows their "gritty" aesthetic (and in fact, for the most part, quite like it) Cage! is a nice reminder that there's fun to be had when you're spinning a story about a dude in a tiara and a bright yellow shirt born in the era of wide pants and unfathomable idioms.
Alias (2001-2004) by Brian Michael Bendis, Michael Gaydos, and Matt Hollingsworth
You can't get a complete picture of Luke without taking a look at his relationship with Jessica Jones, of which we've only gotten a glimpse ion screen thus far. It has by no means been an easy pairing, and the fact Luke and Jessica have worked so hard to love one another's strengths and support one another's weaknesses over the course of more than a decade (they're still together…ish) reveals a lot about the man inside the hoodie. Their non-traditional romance isn't a matter of Luke accepting Jessica despite her flaws, it's the origin story of two people who come together to form a couple, both of whom are imperfect and angry and human, both of whom have a tendency to push people away, both of whom swear a lot and love to fight, and both of whom, ultimately, find comfort and home in one another.
Heroes for Hire #2 (1972) by Archie Goodwin, George Tuska, and John Romita Sr.
The A-plot of this issue of the original Heroes for Hire run is incidental to the fact it features Luke's first meeting with Claire Temple. He makes assumptions. She brooks no bullshit. It's fabulous. They do ultimately end up together for an extended period. Any spoilers for S2 of the show are incidental.
Daughters of the Dragon (2006) by Justin Gray, Jimmy Palmiotti, Christina Strain, and Khari Evans
Another very important aspect of this trailer? Misty. I mean, Misty period, but also Misty's prosthetic arm (which, at least in the comics, is Stark tech). She has it, she knows how to use it, and not only does it make her even more badass (and who would have thought that was possible?), it continues to lay comics canon groundwork for a Daughters of the Dragon show, which I'm very much hoping will be in the next slate of Marvel TV announcements. Because Simone Missick and Jessica Henwick (aka Colleen Wing, aka the only good thing about the travesty that was Iron Fist show) as the stars of 12 episode arcs? I think we're all 20/10 here for that dynamic duo. Daughters of the Dragon also features our upstanding law-woman as a bounty hunter rather than a cop, layering her personality a bit and also, perhaps, giving us a glimpse of her future.
Luke Cage Season 2 drops on Netflix June 22nd.
Looking for more Luke Cage reading? Check out The Books of Marvel's Luke Cage, Finding Hope in "Luke Cage", and all of our Luke Cage discussions.