Discussions About Diversity
This content contains affiliate links. When you buy through these links, we may earn an affiliate commission.
Welcome to the Dear Book Nerd podcast, a bi-weekly show that answers your questions about life, love, and literature! My special guest co-host this week is the wonderful Varian Johnson. Varian and I answer two listener-submitted questions and discuss the complicated but extremely important topic of diversity in literature and publishing. Don't miss it!
Varian is the author of The Great Greene Heist, as well as other books for young readers. You can find him on Twitter @varianjohnson. Thanks, Varian!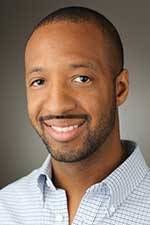 This episode was sponsored by The Devil Takes a Bride by Julia London and The Moment of Everything by Shelly King.
_______________________________________________________________
QUESTIONS DISCUSSED:
Dear Book Nerd,
First I want to say how much I love your podcast. You choose great topics and as a true book lover I really enjoy listening. I wanted to bring up the topic is diverse characters in YA literature. I am a middle school English teacher and every year I try to add to my classroom library with new and compelling books that will appeal to a wide range of students, but I am frequently disappointed with the lack of books that have main characters of color (any color). I know wonderful writers like Jacqueline Woodson and Sharon Draper are certainly adding to this need for diverse characters, but do you have any suggestions for other authors that include characters of other races that I could add?
Thank you!
Lilla
Dear Book Nerd,
I've been trying to read more diversely (as Book Riot has been talking a lot about lately) and I sorted through my Goodreads shelves to see how I do when I don't think about it, then through my Goodreads TBR so I could plan to do better. I ran across a problem I hadn't expected which was that I couldn't tell which all authors were meant to be on my "diversity" shelf. Some were easy, like Haruki Murakami and Frederick Douglass and Nnedi Okorafor. Others were surprisingly more difficult, especially because when you hear about diversity, it's mostly in terms of white v. non-white. So what do I do with Art Spiegelman, who's ethnically Jewish but looks white? Louise Erdrich, who is a mix of several ethnicities including Native American and writes about Native American culture? The one that finally pushed me to write this question was G. Willow Wilson, who wrote the great comic Ms. Marvel (teenage girl Muslim superhero, as perfect as it sounds). She's white and American but converted to Islam, and in all of her photos she wears a head covering. Diversity shelf? Or no?
Thanks, Dear Book Nerd!
Brigid
_______________________________________________________________
LINKS DISCUSSED:
25 Favorite Authors of Color (Book Riot)
We Are Many, We Are Everywhere (The Rumpus)
13 Funny Middle Grade Books With Diverse Characters (Lee and Low)
Resources for Diversity in Kid and YA Lit (School Library Journal)
Reading Diversely FAQ, Part 2 (Book Riot)
_______________________________________________________________
Listen to past episodes and read past columns of Dear Book Nerd here!
And you can subscribe to the podcast via RSS here, or via iTunes here.
The show can also be found on Stitcher here.
Do you have a bookish question about life, love, or literature for Dear Book Nerd? Fill out the form below or email DearBookNerd@bookriot.com. Don't be shy, ask away!
____________________
Follow us on Twitter for more bookish goodness!