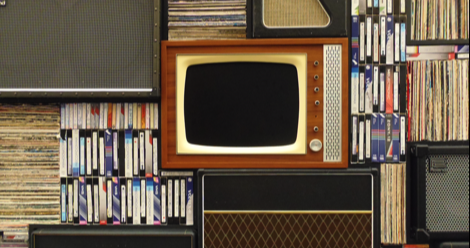 This content contains affiliate links. When you buy through these links, we may earn an affiliate commission.
This is a guest post from Yasmin Cole. Yasmine is a school librarian, who studied Fine Arts, majoring in painting, at university. She enjoys reading YA and Junior Fiction, Fantasy Fiction and books on minimalism and simplicity. When she isn't working or reading (both which involve books!), Yasmin loves to get her hands dirty in the garden, or cooking artisan pizzas in the kitchen. Yasmin lives in Victoria, Australia.
---
Let me just state for the record, that I am all for books. I believe, categorically, that books are always better than the movie or TV show adaptations. Except, well, when they are not.
Now, I know some of you are going to be falling off your chairs right now, so please hear me out. The majority of the time, the book is going to a have a depth to the story, that is just not going to be conveyed in the screen adaptation, no matter how hard they try. However, sometimes, they writers and producers just "get" the spirit of the book so well that, even with the inevitable changes, they just ace it.
I am thinking right now of 13 Reasons Why. Earlier this year, I watched the Netflix series, which was gutsy and modern. It tackled a taboo issue in such a way that it had the potential to open up conversations between parents and teenagers. I watched it with my teenager. We talked about the content. We talked about the characters. We talked about Clay's conflicted feelings as he learns what Hannah had really been feeling. The story had a strong LGBTQIA character, and another who was struggling to come out. It was relevant and timely. Was it confronting? Yes, but as a parent of a teenager, I thought this was a strength, not a weakness.
Fast forward 6 months and I read the book 13 Reasons Why, which was written a decade ago. The book also centres Hannah and Clay. It also sees Clay receive the tapes and seek to unravel his feelings as he learns what Hannah had been feeling in the lead up to her suicide. However, the book did not have any LGBTQIA characters. The book did not depict the anguish and heartbreak of Hannah's parents who were seeking answers to why they had lost their beautiful daughter.
Perhaps it was just because I encountered the Netflix series before the book that I had a bias towards it? But it seemed to me that the screen adaptation had a contemporary edge to it, and a depth that conveyed the horror, shock and tragedy of Hannah's death far more thoroughly than the book did.
I know what you are thinking…that's just one example and I could name a dozen books that are better that their film or TV adaptation. Yes, I will agree with you on that. Usually, the book is far better than the adaptation. Except when the adaptation is better than the book.