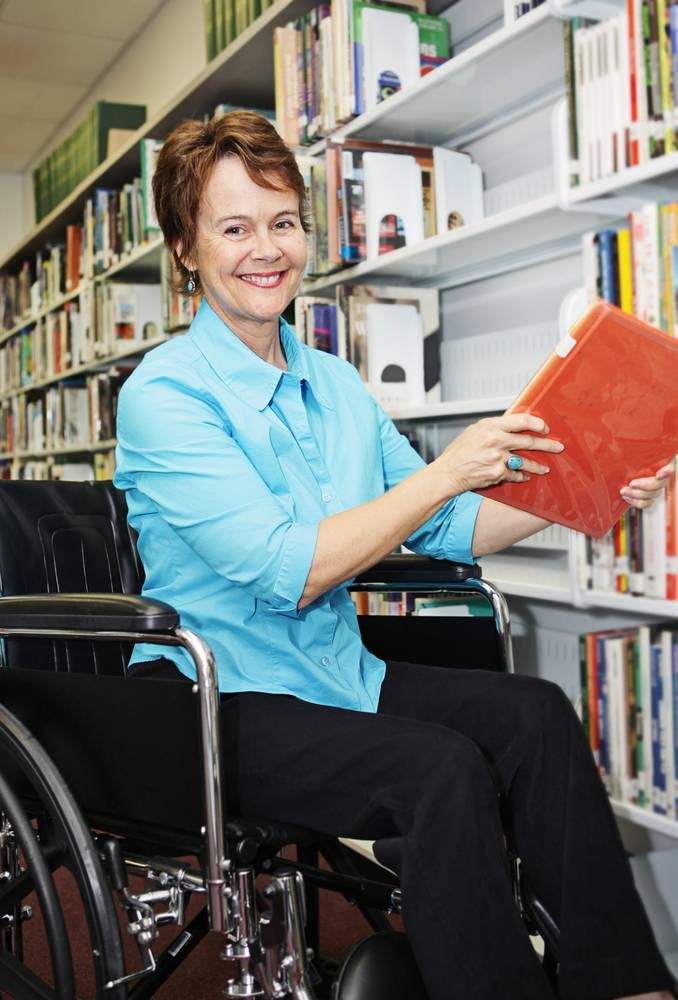 Lists
What Do Librarians Read? – July 2015
Gloria Steinem celebrated librarians with some big words last week.
"I think your profession is the greatest profession on earth," she told librarians at the 2015 ALA Annual Conference. "I really do want to emphasize, in case you're feeling unappreciated, how important your role is. I'm here to make you not humble. You democratize knowledge. Nothing on earth is more important."
In honor of this noble profession, I'm reviving my "What Do Librarians Read?" series, asking librarians around the country about their personal reading lists.
Gloria Steinem, take note—and get ready for your TBR pile to grow two sizes.
Gwen Glazer | New York Public Library
What I'm reading now: Missoula by Jon Krakauer (devastating), Placebo Junkies by J.C. Carleson (creative YA), and The Empathy Exams by Leslie Jamison (great essays, best consumed in small bites).
What's on my to-be-read list: 500+ books! The Story of My Teeth by Valeria Luiselli; An Instance of the Fingerpost by Iain Pears; The Martian by Andy Weir, as soon as I get it off the holds list; the original Tales of the City by Armistead Maupin, which I've been meaning to read for ages.
How I choose my next book: I ask other librarians, of course! (Here's my shameless plug for our new Twitter feed, @NYPLRecommends—tons of staff picks and personalized recommendations!) I'm also obsessed with Goodreads; I frequently fall down rabbit holes there and emerge with a dozen new books on my list. I love book-related podcasts, like Literary Disco and Pop Culture Happy Hour, and I read lots of reviews and author interviews online.
Favorite book to recommend: It depends so much on the person asking the question, but for people who like dystopian fiction and/or character-driven stories, I like to recommend Arcadia by Lauren Groff. It's about a boy growing up in a commune that was supposed to be a utopia, and it's an interesting contrast to the apocalyptic books many of us are drawn to right now.
—
Alyson Pope | Barbour Library at Pittsburgh Theological Seminary
What I'm reading now: The Alchemist by Paulo Coelho
What's on my to-be-read list: Up next I want to read Case Histories by Kate Atkinson. I am coming off of a Tana French inspired detective novel kick, and I have been recommended Atkinson by several fellow crime novel readers.
How I choose my next book: I usually pick my next books through a mishmash of trusted recommendations, internet reviews, and authors I already know I like. And gifts from my mom—she buys me a lot of books.
Favorite book to recommend: Gone Girl by Gillian Flynn. I know it's been recommended to death, but it deserves it. I've recommended it to everyone from a teenage neighbor girl to my 70-year-old father and they've all finished it in a matter of days and been completely fired up by the ending.
—
Rachel Kitzmann | Los Angeles Public Library, Los Feliz Branch
What I'm reading now: Currently, I'm reading a few things: Les Miserables by Victor Hugo, and Sylvia and Aki by Winifred Conkling. I've taken to reading something I call an "all year read" as part of my New Year's resolutions, which is what Les Mis is. I'm reading Sylvia and Aki for an award committee called FOCAL, which stands for Friends of Children and Literature, an organization that supports the Children's Literature Department at the Richard J. Riordan Central Library. I like reading multiple books—it allows me to engage different parts of my imagination!
What's on my to-be-read list: Like most librarians, my to-be-read list is pretty expansive. According to Goodreads, my list is at 187. I also use LAPL Reads—the book recommendation/book list side of the LAPL website. It's fun to see what my colleagues recommend, and the booklists are phenomenal! I usually alternate between an adult book and a kids' book. When I finish Sylvia and Aki, I'm going to pick up The Golem and the Jinni by Helene Wecker. I have a fondness for fantasy-historical fiction!
How I choose my next book: Whim, mostly. I have lists and lists of books to read, but then I go to LAPL Reads, or something catches my eye. I really should be more methodical, but there's just so many wonderful books out there!
Favorite book to recommend: All of them? To paraphrase something often said in the library world, the goal is always the right book at the right time for the right person. Sometimes that means a heavy duty Freud biography or the latest Jennifer Crusie. However, when I get adults who are new to the area and it is their first time in the library, I generally recommend anything by Raymond Chandler. A surprising number of people have never read him, and since so many of his books are set in Los Angeles, chances are people will recognize streets and locations. It's really fun when someone comes back and tells me they live on one of the streets mentioned in The Big Sleep or Farewell My Lovely.