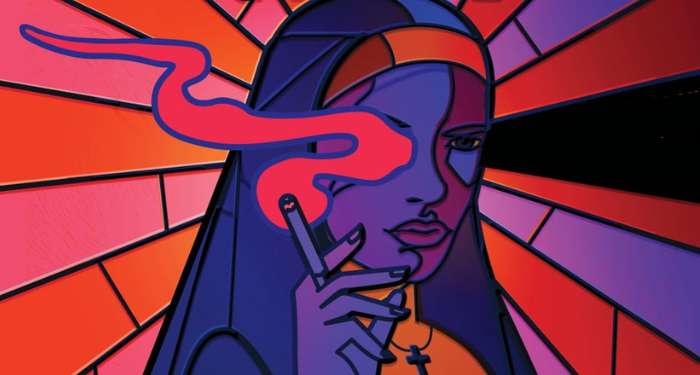 Lists
Be Gay, Do Crime: 20 Must-Read LGBTQ+ Crime Novels
This content contains affiliate links. When you buy through these links, we may earn an affiliate commission.
Sometimes, it's fun to root for the "bad guy" in a book. Sometimes, a wrong does, up against an oppressive system or societal structure, make a right. Sometimes, villains are the most interesting and complex characters in the whole story, and I'm sick of pretending otherwise. They're fun and flashy and dig into that instinct in us all to smash the sandcastle every once in a while.
It's why we root for the Ocean's Eleven protagonists even though they're heisting it up all over the place. One of the reasons we like heist movies, according to The Swaddle, is the anti-capitalist themes and living vicariously through criminals without lifting a finger ourselves.
Let's be clear here and point out this is true in fiction: movies and books. Sometimes risk-takers are fun to watch and read about. Sometimes the orchestration of the crime feels so intricately planned I'd be disappointed when their plan is thwarted. Sometimes the rich asshole at the top tamping his foot down on the rest of society deserves a loss and a little bit of revenge.
If this is the sort of thing you like to dive into for whatever reason, check out these 20 must-read "be gay, do crime" books in a range of genres that are full of elaborate plans, queer characters, and a whole lot of revenge.
---
In the mood for more crime books? Check out these 20-must read crime novels to keep you up at night or these 10 most unique crime books for your TBR!