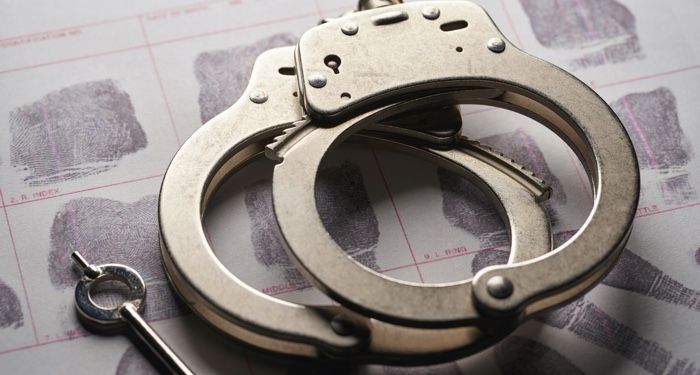 Lists
10 of the Most Unique Crime Reads
When we read about crime, we expect either retribution or justice. It depends on who's telling the story. With these crime books, sometimes there isn't a tidy ending. These unique crime books play with format, characters, tropes, and more for a surprising experience that will keep you turning page after page.
Unique Crime Books: Fiction
What's Left of Me is Yours by Stephanie Scott
Based on true crime, What's Left of Me is Yours is the devastating and gripping story of a daughter looking into her parents' past and what tore the family apart. Told in alternating points of view, the story of Sato, Rina, and Kaitaro the hired professional "breaker-upper" unfolds in desperation. In the present, Rina's daughter Sumiko passes through her mother's memory and Japan's breathtaking landscape. The violence and crimes may be in the past, but the effects ripple into the future.
Sadie by Courtney Summers
Local radio personality West McCray is working on a piece about abandoned and forgotten American towns when he stumbles across Sadie's story. Sadie practically raised her younger sister Mattie in a small town in the middle of nowhere, determined to give Mattie a happy, normal childhood. Then, Mattie was kidnapped and murdered. When the police investigation turned up nothing, Sadie goes after the killer, knowing they might come after her, too. Mattie was her world. West traces Sadie's dizzyingly dangerous steps in his new podcast, hoping to discover Sadie's whereabouts before Mattie's killer does. As Sadie is written (partly) in a podcast format, it makes for a fantastic audiobook read.
Outside the Lines by Ameera Patel
In the suburbs of Johannesburg, South Africa, Cathleen and Flora are two women living parallel lives. Cathleen Joseph and her family have lost wealth, but attempt to maintain the status quo. Cathleen has become addicted to drugs and her father has become depressed, withdrawn. Flora, working as a domestic worker in the Joseph home, notices a lot more than anyone else. When Cathleen disappears, the secrets can't stop pouring out. Outside the Lines explores the story from five different points of view, each narrator attempting to prove the others as unreliable.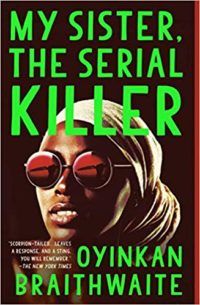 My Sister the Serial Killer by Oyinkan Braithwaite
Toeing the line between crime thriller and comedy, this fast-paced novel is about sisterhood and sacrifice. Who's in the wrong? The sister who keeps killing her boyfriends or the other sister who keeps cleaning up the mess left behind? My Sister The Serial Killer is a wickedly funny read, that will keep you on your toes.
Nairobi Noir edited by Peter Kimani
In this short story anthology, Kenyan writers share intimate and gritty stories of their neighborhoods in Nairobi. Crime short stories are a perfect way to try out the genre. Themes of forbidden love, violence, familial struggle, societal expectation, and racism dance through this unique collection of noir.
The Chestnut Man by Søren Sveistrup
A crude doll made of matchsticks and chestnuts is left as the gruesome calling card at a series of Copenhagen crime scenes. Upon further examination, the fingerprints of a murdered child are discovered on one of the dolls. The child in question went missing over a year previous. Detectives Thulin and Hess work to untangle the gory web of clues, before it's too late in this Nordic Noir thriller.
Perfume: The Story of A Murderer by Patrick Süskind
Born in the slums of 18th century Paris, Jean-Baptiste Grenouille is blessed and cursed with an extraordinary sense of smell. He spends his boyhood understanding all the foul odors of the city. Grenouille is obsessed with capturing the scent of everything: brass doorknobs, firewood, and eventually, a beautiful girl. Follow Grenouille's haunting journey to creating the ultimate draught, claiming whatever and whoever he needs to create his scent. Gruesome yet glamorous, Perfume almost has a fairytale-like tone, which makes this historical fiction of serial murder all the more terrifying.
Unique Crime Books: True Crime
Midnight in the Garden of Good and Evil by John Berendt
Midnight in the Garden of Good and Evil paints a portrait of sleepy Savannah, Georgia, during the summer of 1981. The eccentric residents of Savanah make up a Greek Chorus as antique dealer Jim is on trial for the murder of his employee Danny. Prejudice, old money, class, race, and black magic all play their parts in this masterful southern gothic nonfiction novel.
The Man Who Loved Books Too Much by Allison Hoover Bartlett
Inside the world of rare books, thievery is widespread and obsessive. John Gilkey is one such thief, obsessed with books, stealing them from shops, fairs, and libraries. Amateur sleuth and book seller Ken Sanders follows Gilkey's trail, never quite catching up to him. This cat-and-mouse chase is expertly analyzed by Bartlett, who interviewed and even befriended both Gilkey and Sanders. Bartlett uncovers the allure and history of rare book theft in this book about one of the most common, nonviolent crimes.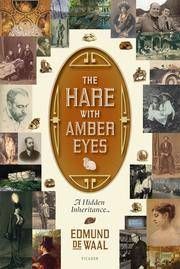 The Hare With Amber Eyes by Edmund de Waal
A mysterious collection of Japanese ceramic pieces is all that remains of Ephrussi family, a famous European banking family. During the German Occupation of WWII, their grand art collection was scattered across the globe. The tiny ceramics were spared only by the quick thinking and grace of a loyal maid. Trace the family alongside de Waal, in this twisting historical nonfiction of art theft, loss, and family.
---
What perspective do you think is missing in crime books? Personally, I would love to see more crime told from an outsider's perspective.
Once you've read a few of these, be sure to check out our Crime Archives for more recommendations.