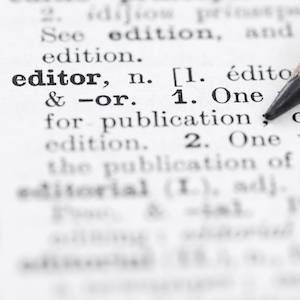 News
Letter From the Editor: April, 2015
This content contains affiliate links. When you buy through these links, we may earn an affiliate commission.
I send monthly updates on the what-nots and whatevers of Book Riot to our contributors and I recently had a light bulb moment: our readers would probably appreciate something like that. Therefore, I present unto my bookish brethren a monthly letter from the editor (that's me), wherein I'll gab about news you need, posts I've loved, books I'm reading, and whatever else catches my fancy:
Goings-on You Should Know About
-Book Riot Deals now comes in a Pick-of-the-Day email newsletter! Our Executive Editor Jeff O'Neal curates the titles, so you know they're good- past picks have included Ms. Marvel, Vol 1., Station Eleven, and Colson Whitehead's Zone One, all on sale for hella-nice prices. Sign up here.
–Book Riot Live planning continues! We're adding amazing speakers to the roster regularly. We still have a handful of discounted tickets (the first 250 tickets are $50 off!) and you can get those here. Laurie Halse Anderson, Sarah Maclean, Daniel José Older…I mean, it's going to be a party. You know what to do.
-Our first YA Quarterly Box– an every-three-months shipment of awesome YA books and bookish swag, hand-picked by our own Kelly Jensen- has SOLD OUT! Get on the waiting list now (if someone cancels, you'll get an email!).
-World Book Night suspended U.S. operations last year (sad trombone, we loved it so much), so this year we're partnering with the Harry Potter Alliance to organize book drives/swaps across the country, from Richmond to Chicago and beyond, for charity. Details here.
–Karina Glaser and Maddie Rodriguez are our newest Contributing Editors. All hail!
Posts From Last Month That I Loved With Many Loves
I'm proud of everything our contributors write (yes, even when I disagree with it), but in March I especially loved this from Kelly and Preeti about tangible, practical ways readers can support female authors, this from Rachel about what happens to books after you donate them to the library (a question I didn't know I needed an answer to, but I did), this call from Chris to save Missouri's libraries from the incompetence of the state's Governor, and this reading list from Brenna of books about public shaming to read after you watch Monica Lewinsky's very moving TED Talk on the subject.
Check This Box for Other
We recently updated our Community Guidelines in an ongoing effort to make this space a welcoming space for voices that have been marginalized by traditional media and, if we're being honest, much of the internet and society at large. Response to the update has been mostly positive (especially from women, and especially in private messages to my inbox and social media feeds), which confirms in my mind that it was the right move. Almost all of the pushback we did get came from voices who have never experienced marginalization and probably never will, a fact that makes it easy for me to disregard that pushback. We've also added a "feminism" option to our genre drop-down menu at the top of the homepage- a small thing that I'm proud of in amounts that are way out of proportion to what it actually is. One small step for Book Riot, one…small step for mankind/gender equality in publishing and reading?
Books I'm Putting In My Face
And because I can't write anything without talking about the books I'm reading, here they are:
Atul Gawande's The Checklist Manifesto– I can't stop reading about efficiency and productivity this year, and loved Gawande's Being Mortal, so. I missed an exit on the highway listening to this (a book about checklists) on audio, which says a lot about how fascinating it is.
Nova Ren Suma's The Walls Around Us– ballerinas! Prison! Teenagers! Feelings! A surprising amount of scary bits that have me turning on a lot of lights when I'm alone in my house! Also, damn fine sentences.
That's all for now. Thanks for reading our site. You're my favorite people.
Amanda Nelson,
Managing Editor, Book Riot
____________________
Book Riot Live is coming! Join us for a two-day event full of books, authors, and an all around good time.