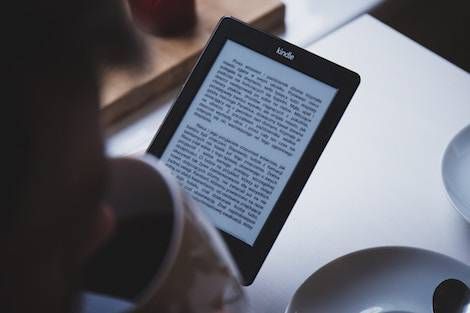 Opinion
12 Reasons To Use a Kindle to Read Your Book Club Book
I read books in all formats—hardbacks, paperbacks, ebooks, and audiobooks. I'm in five book clubs: two face-to-face, two online, and one 2-Person Book Club. There are different reasons for selecting a book's format for book club reading. Quite often cost is the main factor, so I try to get books from the library first, or buy them in the cheapest format I can find. However, in recent months the Kindle's advantages for book clubbing are winning out. Here are twelve reasons why I'm willing to pay for the Kindle edition:
The Kindle allows for easy highlighting. I've learned to highlight any passage worth discussing. Then at the meeting, I call up all the highlights—they work like a script for what I want to say. It is true that you can use a highlighter on a physical book and a sticky note at each place highlighted to achieve the same goal, but it damages the book and is less convenient.
The Kindle allows copying a scene or section of dialog from a book into an email. This is great for online book clubs. (I wished Amazon would keep the line formatting because I must carefully add carriage returns to reformat the pasted quote.) I can use a scanner and free OCR software to do the same task with physical books, but it takes more work.
The Kindle also allows readers to share highlighted quotes on their smartphones, letting members discuss books between meetings. This is best for small groups. Sharing quotes via smartphones is great for intensive close reading.
I have found books on my phone, either the Kindle or Audible, are ones I'm most likely to frequently read during the day. I love listening to books and feel audiobooks are the best way to experience great fiction, but to be honest, unless I take notes while listening, I don't recall as much from audiobooks. And I seldom take notes while listening. Whenever I listen to an audiobook that I want to seriously discuss I end up aching for the Kindle version. (I wish audio/ebook combo editions were standard for one fair price.)
It's easier to find passages in books at face-to-face book clubs when using the search feature inside the Kindle book. Keyword searching is much faster than flipping pages.
For 2-person book clubs that meet on the phone, the Kindle is fantastic. We put each other on speaker and then use all the features of the Kindle book while we talk.
Because the sample chapters of Kindle books are free, it makes it easier to get club members to try a book when campaigning for next month's book.
I often blog about the books I've read at book clubs, so the Kindle highlighting and quoting features make it much easier to remember and cite passages.
When I buy the Kindle edition I find myself more committed to reading and participating in the group.
The built-in dictionary makes serious reading easier.
Wikipedia and Google are just a double-tap away.
Because interacting with the Kindle edition makes it a smartbook, I work harder to understand the book, and that makes me feel like a better book club member.
Now for some truth in advertising. There are disadvantages to using a Kindle book for book clubbing.
Physical books are much nicer for passing around at meetings.
A physical book is better for campaigning for next month's read during the meeting.
Carrying a hardback is far more stylish.
People talk to you more when you're holding the hardback.
In some of my book clubs, audiobooks are the main reason why some members participate. If the book is not available on audio it gets fewer votes to be selected.
Many bookworms still prefer paper.
Not all books are available on the Kindle.
Kindle books can be expensive. In some of my book clubs, members won't vote for a book if they can't get it for free at the library or very cheap. Most older books can be bought used online for $4 including shipping while their ebook price keeps rising.
A high price Kindle edition will turn me off from participating that month.