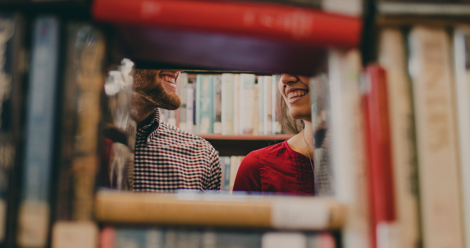 This content contains affiliate links. When you buy through these links, we may earn an affiliate commission.
I belong to two face-to-face and two online book clubs. Recently, a friend suggested we form a two-person book club. Linda had started one with her grandson and deemed it big fun. We have just finished our first book, and she was right, it's rewarding on many levels — a totally different book sharing experience. I prefer watching movies and television with other people, and more and more, I realize even though I read alone, I love bonding over books too.
Picking Books
We both have long lists of books we want to read, so I sent Linda a list of recent additions to my TBR pile and offered to let her pick first. Included on my list: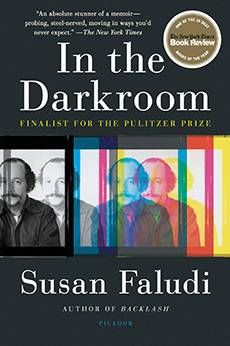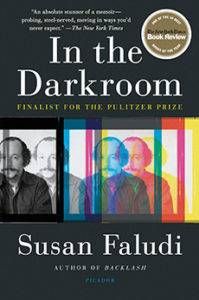 Linda chose In the Darkroom by Susan Faludi. This is like when children divide a piece of cake and discover one divides and the other picks.
For our second book, Linda emailed me a list of her TBR books: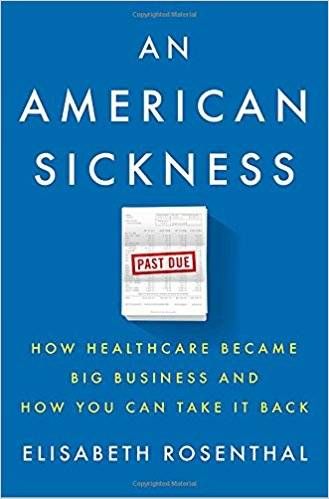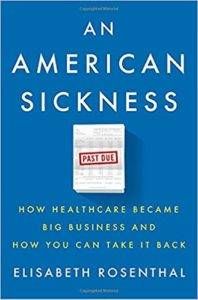 I picked An American Sickness by Elisabeth Rosenthal. It was a hard choice because I wanted to read all of her books. I already own I Contain Multitudes and The New Jim Crow, and I've already read Between the World and Me twice. Luckily, Linda and I have a lot of overlapping interests.
Meetings
Because we usually meet on the phone we decided to talk once a week. If we have the bandwidth we do Facetime, otherwise, we chat, with our book club meetings lasting 60-90 minutes. Of course, two-person book clubs are very flexible. In one of my face-to-face book clubs, we spend more time picking when to meet next than we do discussing the book.
Linda and I decided to divide books into chunks of around 100 pages. That's not too much homework for a week, and it turned out to be a reasonable amount of content to remember for each meeting. We both read with a Kindle and highlight passages to discuss. This came in very handy when we wanted to quote lines when making points.
Susan Faludi structure In the Darkroom into three sections of around a hundred pages each, which worked out well for us. We decided to add a fourth meeting to cover internet research on the book. We each promised not to read ahead and not to do outside research until the final meeting. This also turned out to be a great decision. Our method helped us progress through the book together, keeping details fresh in our minds, and letting us both speculate about what might happen without revealing spoilers.
In the Darkroom turned out to be a fantastic first book. It is considered one of the major books of 2016. On the surface, the In the Darkroom is about Faludi researching why her father underwent gender reassignment at age 76. Her father was born István Károly Friedman, November 1, 1927, in Hungary. Eventually, he moved to America and became Steven. After he abandoned his family, he moved back to Hungary and became Stefánie. As Susan Faludi digs deeper she learns her father was a survivor of the Nazis' invasion of Hungary during WWII. István survived by pretending not to be Jewish, even at times by wearing a Nazi armband.
In America, Steven became a successful photo manipulator, married and had two children. His work appeared in major magazines decades before Photoshop, providing edited images of reality. This is one metaphor for the book's title. Another interpretation of the title is wondering who Steven is in the dark room of his mind. Faludi's father is a master of manipulating how other people view his identity as if he could dodge and burn his appearance to others.
Thus, In the Darkroom is about hidden gender and Jewish identity. Two very intense topics for such a small volume. But there's more, a lot more. It's also about the politics of hate. István admired the Magyars who hated the Jews before the war. Faludi writes how the Hungarian Magyars turned Jews over to the Nazis even faster than people in Germany, so it becomes a profound mystery how István can admire a national identity that hates his Jewish identity. Stefánie even supports the current right-wing regime of Jobbik, a racist neo-Nazi nationalist organization that's gain power in current day Hungary.
Since we read this book just after Charlottesville I realized the title, In the Darkroom, is not just a metaphor for Susan Faludi's father editing his/her life – it's about how we all live in a darkroom editing our own identity. I cannot praise this book highly enough.
One of the many virtues of book clubs is they get us to read books we might not have read on our own. I buy far more books than I ever read. Our two-person book club turned out to be an excellent venue for going deep into a title languishing on my TBR pile. Larger book clubs can achieve the same results if everyone reads the book and contributes to the discussion. Often that doesn't happen. It's easier to express elaborate thoughts in an online book club because we can type as much as we want, and when we want. But the two-person club offers a chance for deeper levels of conversation, and that's very appealing.
I can't keep up with all the book clubs I'm in. I enjoy my face-to-face book clubs mostly for socializing, but I'm usually disappointed we don't explore our reads in detail. I enjoy the online book clubs because there is more room for dissecting our reading reactions, yet I miss the face-to-face discussion. My new two-person book club is a satisfying compromise