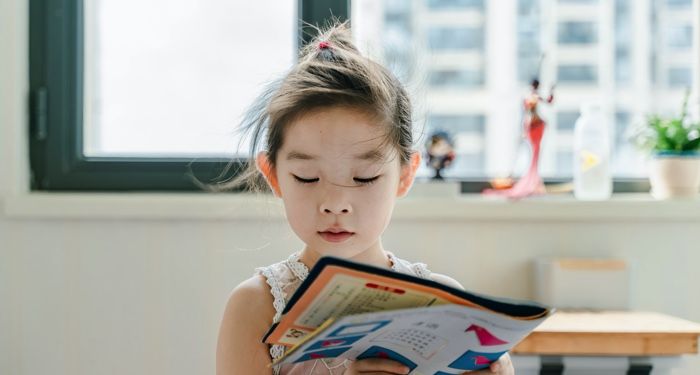 Children's
7 Books for Kids That Fight COVID-19-Inspired Racism
This content contains affiliate links. When you buy through these links, we may earn an affiliate commission.
The rise in discrimination against East Asian Americans since the beginning of the COVID-19 outbreak has been scary to witness. Disturbing footage (trigger warning) of elderly East Asians being senselessly pushed to the ground, hate speech and acts of hate being targeted at East Asians of all ages, and even stories of innocent children ignorantly blaming the "Kung Flu" on Chinese people — all of these reports must be addressed. While those in the Asian American and Pacific Islander communities have suffered periods of racism throughout history, right now the pandemic is causing a slew of racist acts against East Asian Americans because of the way they look, their perceived connection to China, and China's connection to the pandemic.
Prejudice begins young and proliferates without guidance from adults. We can dispel ignorance by combatting the negative associations that were made when the virus was first thoughtlessly called the "China Flu." Start by teaching kids about the positive contributions of Chinese and Chinese Americans to society. The following are some excellent books that celebrate the roles of Chinese and Chinese American people in American and world history, or that teach how diversity is a cherished value.
---
Further Reading for All Ages: