Fiction
Johnny Cash and García Márquez: A Country Music Reading List
If I said that literature and country music have a lot in common, I'd probably get major side-eye. Pretending that redneck country in the 90's never happened, though, they actually do have a lot in common; country and western tunes often doubled as storytelling, following a character through life changes, falling in love, heartbreak, grief, hard times. Country music has drama, comedy, and rather persistent allegoric tendencies that translate well into literature.
So I thought, why not take it all the way and actually pair up country songs with books that have a similar storyline? I KNOW, it's the best idea. I will accept thanks in the form of cowboy boots, yodeling, and ponies.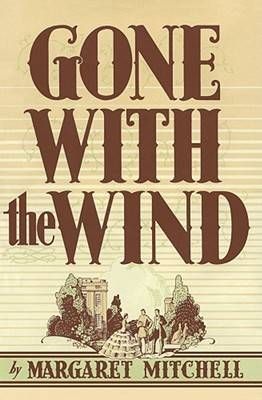 1. If you like "You're Gonna Miss Me When I'm Gone" by Brooks & Dunn, read Gone With the Wind by Margaret Mitchell. If Rhett Butler ever got to have his say, it's through Brooks & Dunn. The protagonist of the song is fed up with his woman–he loves her, but if he's the only one who's trying to have a relationship, it's not gonna work out. (Bonus: if you want to imagine Rhett's reaction to Scarlett trying to get him back, check out Dwight Yoakam's "Ain't That Lonely Yet".)
2. If you like "Man of Constant Sorrow," read The Odyssey by Homer. Okay, this is a no-brainer, since most younger folks know this song through the film O Brother, Where Art Thou?, a retelling of Homer's epic. The song predates the movie by quite a lot, though, so the song about a beleaguered man really is just a great pairing with the troubles of Odysseus.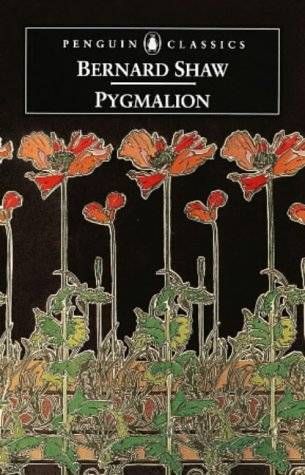 3. If you like "Fancy" by Reba McEntire, read Pygmalion by George Bernard Shaw. Shaw's play about a woman being made over to fit in with society will be instantly recognizable to fans of the song about a woman whose mother guides her into prostitution to save her from poverty, complete with putting her in a red dress and teaching her to "be nice to the gentlemen." Eliza's triumphs will resonate with Reba fans, as well.
4. If you like "I Walk the Line" by Johnny Cash, read Love in the Time of Cholera by Gabriel García Márquez. This pairing has a healthy dose of irony attached, which I think is appropriate, given that Johnny Cash seemed still to be married to his first wife when he was courting June Carter (among others). Love/Cholera follows a man who carries a torch for a woman that spans multiple decades, while she's married to another man; though the protagonist dallies sexually, he never gives his heart to another woman. D'awww.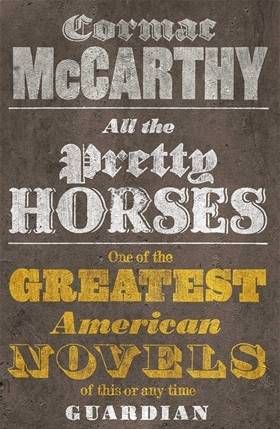 5. If you like "Mammas, Don't Let Your Babies Grow Up To Be Cowboys," read All the Pretty Horses by Cormac McCarthy. The protagonist of McCarthy's novel has horse wranglin' in his blood, for better or for worse; when his mother decides to sell their ranch, he sets off alone for Mexico to pursue the life that he knows he was born to live. His mama probably could have used the advice in the song.
6. If you like "9 to 5" by Dolly Parton, read Company by Max Barry. Company sharply lampoons corporate life, and if you have ever experienced the career distress described by Ms. Parton in her country classic, this book will have you doubled over with belly laughs.
7. If you like "I Fall to Pieces" by Patsy Cline, read Days of Abandonment by Elena Ferrante. Ferrante's protagonist, a woman whose husband has left her without much warning or explanation and who isn't coping with it at all, would empathize with Cline's song. The book is much darker than the song, to be sure, but something tells me that Cline would groove on this story. For a lighter pairing, try Cline's "Crazy" with Bridget Jones's Diary by Helen Fielding.
What books would you pair up with songs?
Save