Horror
In Honor of IT, I Assemble a Literary Loser's Club
This content contains affiliate links. When you buy through these links, we may earn an affiliate commission.
This is a guest post from Kendare Blake. Kendare holds an MA in creative writing from Middlesex University in northern London. She is the author of Anna Dressed in Blood, a Cybils Awards finalist; Girl of Nightmares; Antigoddess; Mortal Gods; Ungodly; and the New York Times bestselling Three Dark Crowns series. The second novel in the series, One Dark Throne, is available now. A horror aficionado, Kendare is a huge Stephen King fan. Connect with her at www.kendareblake.com. Follow her on Twitter @KendareBlake.
---
I love Stephen King's IT. Ask me for horror recommendations, and it's one of my staple responses. I love IT so much that I own the original mini-series on DVD and once a year I order Chinese food and watch it just so I can crack open a fortune cookie and wish there was a spider or an eyeball inside. I love IT so much that when my husband and I moved from Minnesota to Seattle, IT was the book I elected to read to him out loud. He screamed through most of Montana.
So in honor of the release of the new film adaptation, I wanted to assemble my own Literary Loser's Club, a Lucky Seven set of characters from YA literature who I would trust to go into the sewers of Derry and face off against an ancient evil that looks like a clown.
Be aware, you won't find Tris Priors or Percy Jacksons this list. This is a Loser's Club, and IT is their chance to shine.
Why Peeta? Because he'd bring bread, obviously, and we're bound to get hungry in the sewers. Also, when it comes to battling IT, why not try hiding really well.
Alas, that frowny face isn't going to save you from Pennywise.
Luna Lovegood, from the Harry Potter series
Luna Lovegood would become the heart of the group. Her whimsy and willingness to believe would endear her to every kid who tried to tell an adult what the heck was going on and was soundly ignored. Plus, we need her in the sewers to keep things upbeat.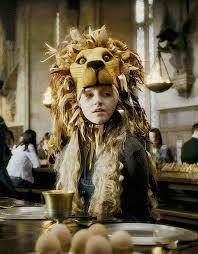 You can't bring that hat though, and you know why.
Magnus Bane, from the Shadowhunters series High Warlock of Brooklyn
I know what you're thinking, Magnus Bane doesn't qualify for this club. Well, maybe not now that he's the fancypants High Warlock of Brooklyn, but think about him when he was say, eleven, and just a tiny warlock figuring things out. He'd have been awkward as hell. And his burgeoning magic would have benefitted from his friends' steadfast belief in him and each other.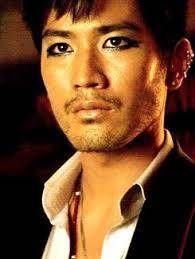 This, but skinnier, and about 389 years younger.
Pantalaimon, from the His Dark Materials trilogy
You might not think Pan should count either, because he's like, a mongoose or something usually, but he can talk and functions as a human soul and a very good friend. So he counts. Also, what better to fight a shapeshifting evil clown than a shapeshifting friendly ferret?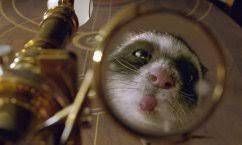 Wonder Twin Powers, activate! Form of…anything but rat, Pan, we're in a sewer.
Maddie would be the club member full of doubts about her abilities in the beginning, only to come up big and save everyone in the end. I see her a bit as our modern-day Eddie Kaspbrak. And her penchant for viewing the world through her window would let her spy nicely on the sinister dealings of Derry.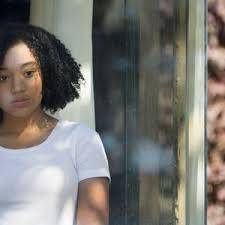 She must not meet the same fate as Eddie though. Sweet Eddie!
Conor is a Loser's Club natural. He's the new kid, from across the pond, but he joins up with our bunch right away, perhaps by helping us dam up the Barrens using pieces of his monster friend pictured below. Conor's relationship to story, and belief, would help us find meaning inside this horrible, horrible fairytale we're stuck in.
Just one leg from that guy would make a great dam.
Bastian Balthazar Bux from The Neverending Story
Finally, our fearless leader. The story master, if you will, the one who convinces us all to go into this terrifying other realm in the first place, after Pennywise killed his mom. Or chased him down the street until he had to hide in a dumpster, he's a little unclear on which. Bastian believes, and if his belief is strong enough to save Fantasia, it can probably get the Lucky 7 out of the sewers in one piece. But which Bastian to choose? Purists would say the original Bastian, Barret Oliver. But I say Bastian #2, played by Jonathan Brandis, because, as you know, JB portrayed the original leader of the Loser's Club: Big Bill Denbrough.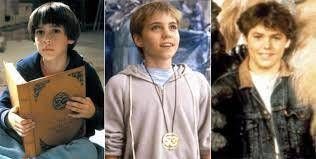 If you voted for Jason James Richter, you're out of the club.