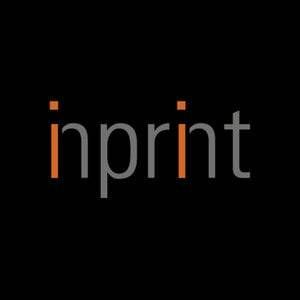 Opinion
How InPrint Houston Gets it Right
In the literary world, event organizers and programming coordinators have a really tough job. They have to put together a schedule that will both appeal to their audience and, ideally, make a positive contribution to the reading lives of those audience members. This can prove challenging. Many of the major literary events – conferences, festivals, reading series – held across the country have line-ups that are made up, predominately, of white male authors.
This is an easy trap to fall into. Publishers put their money and their publicity departments behind white male authors. They offer these authors up readily, they encourage event planners to include them in their rotations. And when big names (regardless of why they are big names) are made available, it's easy to accept. Their intentions may be good – probably are – but they are falling short. They need to try harder, and, more and more often, they are admitting that.
InPrint Houston is the city's major literary organization. They offer writing workshops, a children's reading series, a book club, poetry buskers at community events, and, most notably, the InPrint Margarett Root Brown Reading Series. It's an impressive series. They are always held in one of the city's larger auditoriums. They are almost always sold out. And the audience is always enthralled. Over the years, I've been able to see Margaret Atwood, Khaled Hosseini, and Junot Diaz. I'm sorry to say that I've gotten out of the habit of attending every event. That's something I intend to change with this season's line-up.
It's always a stellar line-up, but I have to admit that this season stands out to me in a way that it hasn't before. Not because they did anything differently this year than they have in the last 5 or 6 or even before that. It's because this year, I've seen event after event commit scheduling faux pas, and I hoped that my beloved Inprint reading series would do better. They did.
You probably want to know who's coming, right? Here's the line-up:
September 21 – Jonathan Franzen
October 12 – Sandra Cisneros
November 9 – Salman Rushdie
January 25 – Anthony Doerr
February 29 – Tracy K. Smith
March 28 – Mat Johnson and Helen Oyeyemi
April 18 – Tony Hoagland and Sharon Olds
Let's look at how that breaks down. There are nine authors, five men and four women. Five of them are POC, and four of them are white. In terms of diversity, they've done a great job. If there is criticism to be offered, it is that most of these authors tend to write on the "literary" side of the spectrum, though, admittedly, some of these authors push that boundary. Sharing that platform with writers of genre fiction or even non-fiction would be a welcome addition.
There are those who will look at this list, and any of the lists going back as far as 2011 (which is as far back as I looked), and wonder why they went to so much trouble. I'll point to the fact that Houston is a very diverse city. The University of Houston, particularly its Creative Writing Department, which partners with InPrint on many of their endeavors, has a diverse faculty. They acknowledge this fact, and they try to present a range of authors that their audience can identify with. And they succeed. So, when I look at this list, I don't question why they tried so hard. I question why other literary organizations/conferences/festivals don't make the same effort. It's not that hard to do, and it's worked out well for InPrint. Every year, their reading series gets bigger and better.
Women writers, writers of color, genre writers – they all want to be a part of the conversation. Let's give them a seat at the table.