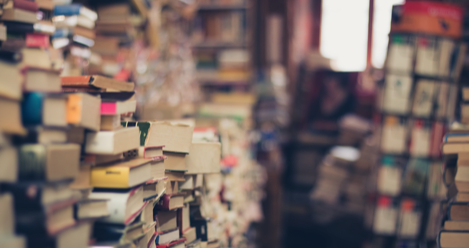 This content contains affiliate links. When you buy through these links, we may earn an affiliate commission.
The summer I moved out on my own for the first time was the summer my grandfather almost died.
I lived with Grandpa up until that point. I couldn't afford to live on my own (no college degree at the time, entry level retail job), and Grandma passed away a few years back. It made sense to stay and keep each other company and look out for one another. I should probably also mention that my grandparents helped raise me and my love for them is absolute. So when a friend of mine found a two-bedroom apartment we could both afford, it felt weird yet exhilarating to finally strike out on my own.
A week after moving out, I found Grandpa face down in my old bedroom, incoherent and unable to get up.
I spent the first summer of my independence in and out of the hospital while Grandpa clung to life support from COPD-complicated pneumonia. I would head to the hospital before work to talk to him so he wouldn't spend his mornings alone. Then go to work. Head back to the hospital. Go home. Go to the hospital. Go to work. Rinse and repeat. The day they decided to take him off life support and let go the only father figure I had ever known as a small child was the day he woke up.
Grandpa was transferred to rehabilitation centers up north, and so I spent every weekend for the rest of that summer and fall making the drive up to check on him and keep him company. But Grandpa was a spontaneous napper, too (it runs in the family), so I sometimes had hours to kill in unfamiliar Chicago suburbs before I'd return to the facility after he napped. Hours to either fester in my own worry that he'd suffer a setback, or hours to distract myself.
So I decided to go on a quest.
One of my most beloved book series as a kid was K.A. Applegate's Animorphs. I could wax poetic about the brilliance of that sci-fi series for hours. Its story arc, character development, and unapologetic real talk about war and PTSD had a deep and profound impact on me as a budding writer and as a human being. The series also had like 54 books and a handful of side books, and I never owned all of them because Scholastic book fair money didn't grow on trees. The books are also out of print. Could I have bought them on Amazon? Sure, if I wanted to pay $15 in shipping for one book that a used bookstore in San Francisco might have.
Or I could check out the independent and used bookstores of the Chicago suburbs to see if they carried them.
Challenge accepted.
Every Saturday or Sunday that I drove up north to visit Grandpa, I used my downtime to drive to these bookstores in search of used Animorphs copies. Each visit wasn't just exciting because it was a new bookstore to me; it was exciting because I had no idea what I'd find. These books were my childhood, and just being in their presence and flipping through the pages pulled me right back into that engrossing, terrifying, wonderful universe with characters I truly loved…and out of the reality of my dying grandfather.
I visited places like The Frugal Muse in Darien, The Book Table in Oak Park, Paperback Trading Company in Oak Lawn, and a small used bookstore in my hometown that's since closed. It wasn't like hitting up a B&N where you know exactly what to expect when you walk in. Every visit was a unique experience. Every new door opened was a chance to find more Animorphs and bring me one book closer to completing my collection.
I didn't always find what I was looking for. My collection still isn't complete, but it doesn't matter. Going on a quest for those precious books during a difficult time kept me present and ready for the next setback or trial. Each bookstore visit rejuvenated me by giving me time to myself, a joyful task to fulfill, and rows upon rows of old and new books to browse. More often than not, I'd find myself in the true crime section, too, trying to remember what Ann Rule books Grandpa had already read so I didn't get it for him a second time (because of course he donated his books after he read them). There is something wonderful about any and all bookstores, but there is something singular about independent bookstores that provide a more intimate experience. That experience kept my sanity intact.
My grandfather died that winter. It was devastating, but it was tempered by the time we were able to spend together that year. And I know me; if I hadn't given myself an outlet through books during that time, I would have been a ball of anxiety and depression. I wouldn't have been the granddaughter he needed.
For me, no amount of internet browsing can replace what independent bookstores gave me. For that alone, they'll hold a special place in my heart.