When I talk about used bookstores, I mean the large and the small, the not-for-profit, and the strangely weird, the new bookstores with the pre-loved tomes tucked into the shelves, and the rambling glory of a flea market book stall. They all count; they're all important, and no matter which version I come across, a used bookstore brings me joy that the 'new book smell' doesn't quite meet.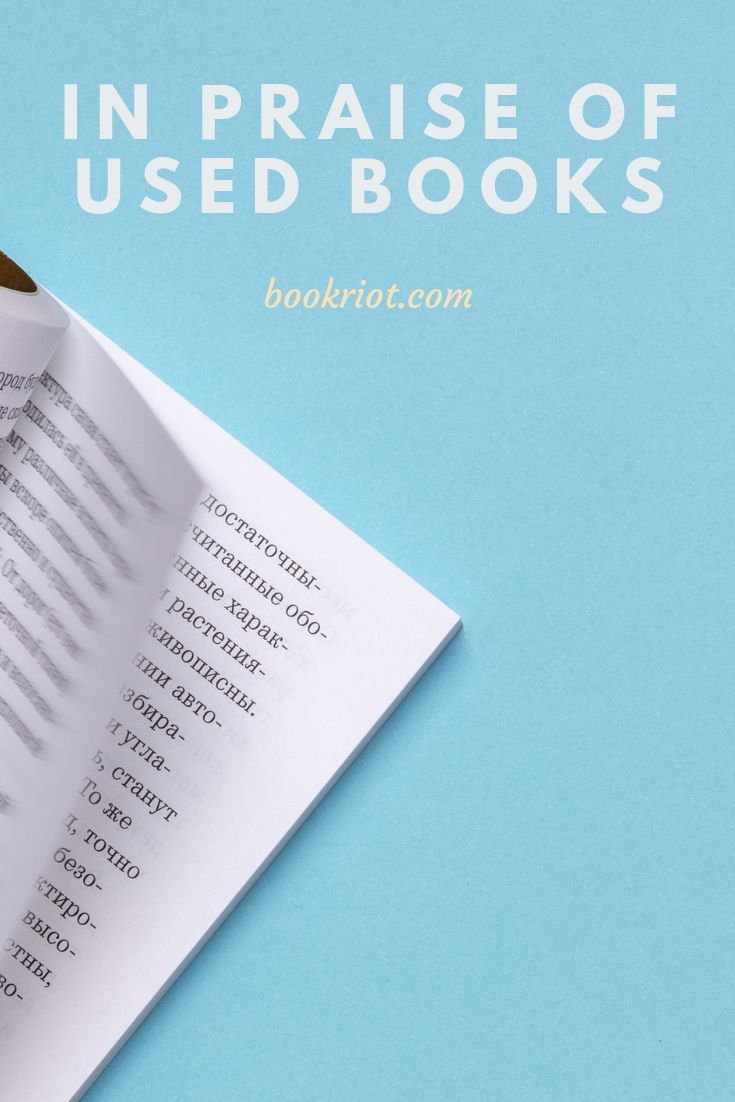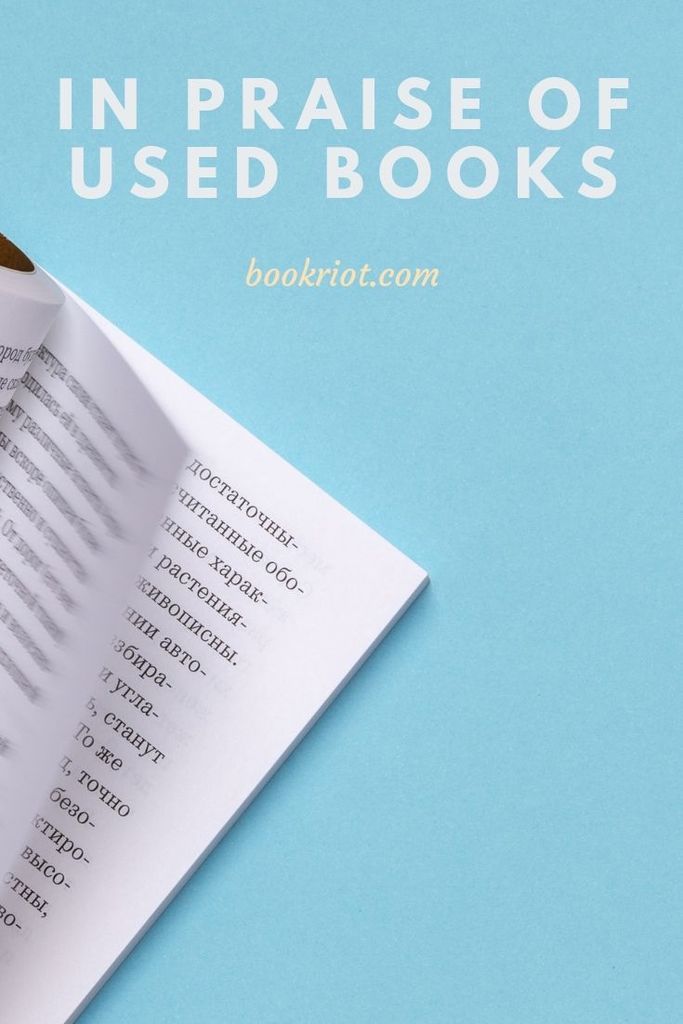 Growing up in a small city, there was a range of stores to choose from, but my ultimate favourite was Vibes and Scribes, a bookstore in my home city of Cork in Ireland. Rambling through its shelves and alcoves, you couldn't help but fall in love. It's where I found The Wheel of Time, where I discovered Marian Keyes books in a basket of joy, and where I spent my teenage days of minuscule cashflow feeling very rich indeed.
There's a certain beauty to a used bookstore. Though authors make nothing from the sale of used books, I can't be alone in thanking donators and sellers for the chance encounters I've had with authors among the stacks that I never would have heard of otherwise. A new bookstore, shiny and edgy, can't quite meet my romantic expectations (not that it stops me going in and buying buying buying), and the slight murk of the fantasy and sci-fi sections of a delightfully characterful haven for cast-offs never fails to make my heart beat faster.
In London it's Skoob, at the Brunswick Centre in the city's centre. The Brunswick is a thing of modern charm – fast fashion and food halls, courtyards, cinemas and restaurants – but around a corner is Skoob, a temple of used books covering 2000 square feet of haphazard shelving, silent corners and a huge selection. Great for academics and excellent for an hour long nosy perusal when it's raining, Skoob was a recommendation from a date when I first arrived in London and I'm forever grateful.
Here's the thing about used books and the churches that house them: books are pricey and libraries are dying out – 130 libraries closed in the UK alone in 2018. Public funding for education is down and authors themselves aren't high earners. Ebooks and ereaders are expensive too – so a used bookstore, online or in person, gives people an opportunity to read at low cost. Learning is everything, and reduced cost books can transport someone out of difficult circumstances. Opportunity doesn't knock for everyone, and I say that as someone whose life has been luckily easy thus far. Dolly Parton's Imagination Library was born of the singer's tribute to her father, a man she said was remarkably intelligent, but also illiterate. In 2018, the Library gave away its 100 millionth free book – an astonishing number which sustains so many young minds globally.
Low cost or no-cost reading is necessary. Authors deserve fair pay for fair work – as a writer, I believe that with a fire in my heart. But readers deserve a chance to read, and where book piracy is on the rise, encouraging used bookstores, libraries and not-for-profit programmes can change lives – that's no exaggeration. What's more, in the fight against book piracy, these opportunities may tempt some back to a world where authors aren't underpaid and where reading isn't a zero sum game.
I know people who believe that used books rob authors of earnings. It's true that readers need to be better educated about how financially precarious it is to work creatively, which might also help in the prevention of book piracy – and it's true that every dollar counts when mortgages and rent need paying. But it's also fair to say that I'd much rather someone read a used book than didn't read at all. In a world of rising populism, where education is sneered at and fake news part of the white noise, books could well be our salvation.
There will always be people who want to buy new books – since I am no longer a money poor teenager, I do my best to make sure authors benefit from my purchasing power, but I know we can't all have that privilege. I don't believe anyone should feel guilt for buying a book second hand – love it, recommend it, and when you can, buy a new copy of something that author has written for the world to read.