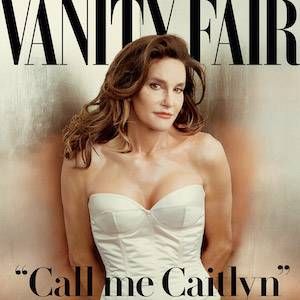 This content contains affiliate links. When you buy through these links, we may earn an affiliate commission.
This is a guest post from Sarah Knight. Sarah lives in Brooklyn with her husband and their ill-behaved cat, Doug. She is a native Mainer, Red Sox fan, Harvard graduate, and Cards Against Humanity enthusiast, as well as a freelance book editor and writer. Learn more at www.SarahKnightBooks.com. Follow her on Twitter @MCSnugz.
____________________
When I was a kid I devoured the Little House on the Prairie books by Laura Ingalls Wilder. I couldn't get enough of the maple tree-tapping and the Johnny cakes and the venison hanging in the smokehouse. The ropes of onions draped across the attic rafters and the hot bricks placed in the bottom of the wagon to keep toes warm during the snowy ride to Grandma's house. The lean years, the miles-long walks to school, the locusts that devoured the fields and the fires the Ingalls family had to set to save what they could and start over again.
I never experienced any of the real-life struggles that inspired the series, based on Laura Ingalls' late-19th century childhood, but I ate those books up with a spoon (and on more than one occasion squeezed a bottle of Aunt Jemima into the snow to try to make frozen maple candy). Lots of books offer armchair thrills for the reader who wants to vicariously experience prairie life, adventure travel, culinary tourism, or rock 'n roll shenanigans. Novels, memoirs, and narrative nonfiction that take us on a journey—whether real or imagined, emotional or physical—are escapism at its best.
But some books can offer even more.
Recently, I picked up Janet Mock's bestselling 2014 memoir, Redefining Realness, which chronicles her childhood growing up in poverty with a large blended family (the result of her father's many extramarital affairs), and knowing at a very young age that she was a girl—even if she'd been born into the body of a boy. The book goes on to explain and explore the trauma of coming out and transitioning, and the more recent developments in Mock's personal and professional life that have brought her happiness and success (and fame), along with ongoing struggles.
In chapter two, Mock gets in trouble with her father for saying in class that she wants to be a secretary when she grows up. (Remember, at the time she said it, she was living/presenting as a second grade boy named Charles). She writes:
I chose it to be my grown-up job because I understood it to be a woman's job. In nearly all the films or series I watched, I noticed that every man of importance had a secretary, an attractive, efficient keeper of his schedule. That's so me, I thought. . . . I roll my eyes at my youthful understanding of gender roles (the man in a position of power, the woman his servant), how limited my views were. Little did I know that I actually wanted to be Clair Huxtable. It's a testament to how pervasive these images were . . . these flawed and limited views of what was expected and encouraged of men and women shaped my understanding of what was possible.
Reading Mock's book reminded me again how valuable other types of stories—the painful, not-so-thrilling, equally brave, and often heartbreaking ones—can be for readers seeking a different kind of experience. Not the, "Cool, I'll never do that myself but I'm enjoying reading about it" experience, but the "Thank god I'm not alone" experience.
It made me think about how most of us will never climb Mount Everest, but successful summits are cause for celebration, and countless books in the Travel section. Most of us can't afford to eat our way through the world's finest 5-star restaurants, but will gladly gobble up another guy's account. And most readers will never trash a hotel room, or bed a Playboy bunny (or seven) but we'll always have Motley Crüe's The Dirt: Confessions of the World's Most Notorious Rock Band to get our bad-boy fix.
Far greater in number than the actual mountain climbers and gourmands and groupies, though, are readers who will someday lose a parent, a sibling, or a child; will battle a disease; will fight or be injured in a war; will be raped or otherwise attacked; will be marginalized by their race, gender, sexuality, or class; will quietly suffer from mental health problems or watch someone close to them do so. And books like Mock's Redefining Realness; or Alice Sebold's Lucky, an account of her rape and its aftermath; or Emily Rapp's The Still Point of the Turning World, a devastating remembrance of the short life of her terminally ill son; or Alison Smith's Name All the Animals, an exquisite rendering of the less-commonly explored trauma of sibling loss; or Artis Henderson's brutally honest, searching Unremarried Widow, about her husband's death in Iraq; or comedian Sara Benincasa's unrepentantly funny memoir Agorafabulous!, about her panic disorder, suicidal depression, and agoraphobia—these are stories that could make a truly significant difference in a reader's life, far beyond the pleasure derived from an armchair adventure.
The "I am not alone" kind of difference. The "I can survive this, too" kind of difference.
I can say that with some authority because I have experienced crippling panic—and reading Sara Benincasa's memoir provided a freshly Windexed view into a reality that had until then seemed confusing and isolating, not to mention chock full o' stigma. I can only imagine what it must be like for a transgendered person (not to mention a black man or woman, or any queer-identified person) to read Redefining Realness and discover themselves, their experiences and their private pain—and even some hope—within its pages.
So that's why I hope Caitlyn Jenner writes a memoir. Her interview with Diane Sawyer, while still living as Bruce, showed a depth of character that really surprised and resonated with this casual consumer of Keeping Up with the Kardashians. I realized while watching it that I knew virtually nothing about the 60-plus years of this person's life except what I'd been fed for entertainment purposes, and I realized how much more she has to say—especially to a particular group of people who may be seeking understanding or validation of their own experience. Unlike so many who are struggling with gender or sexual identity or bullying, Caitlyn has the platform to shout her truth from the rooftops and make a difference in the lives of fans and readers well beyond the gravitational pull of her step-daughter's famous behind.
And look, I don't mean to take anything away from the beautiful and savvy businesswoman that is Kim Kardashian, but it would be a certifiable shame if her coffee table book of selfies is this family's final trip up the bestseller list.
____________________
Book Riot Live is coming! Join us for a two-day event full of books, authors, and an all around good time. It's the convention for book lovers that we've always wanted to attend. So we are doing it ourselves.