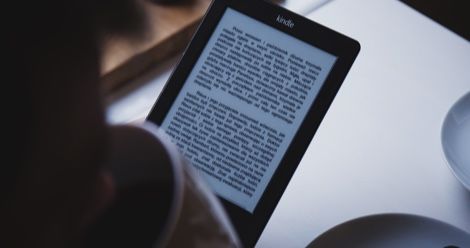 How To
How to Lend a Kindle Book
This content contains affiliate links. When you buy through these links, we may earn an affiliate commission.
Editor's Note: As of August 2022, Amazon no longer allows lending of ebooks between Kindle users
One of my favorite things about books is sharing and discussing them with my friends and family. When I got my first Kindle ereader, I was thrilled with the money I could save on ebooks, my new ability to borrow ebooks from the library, and how easy it made reading while traveling, but I was disappointed that I wouldn't be able to share the books I bought with others. Luckily, someone taught me how to lend a Kindle book and share the reading love!
It's true: Amazon allows you to share certain Kindle books with anyone you want, as long as you have the email address associated with their Amazon account. There are some pros and cons to lending Kindle books, which I'll describe below before going into the step-by-step guide. If you're looking to consistently share with a spouse/partner/trusted friend or your kids, there's an even better way to share your Kindle books called Family Library. I'll get into that as well, but let's start at the beginning.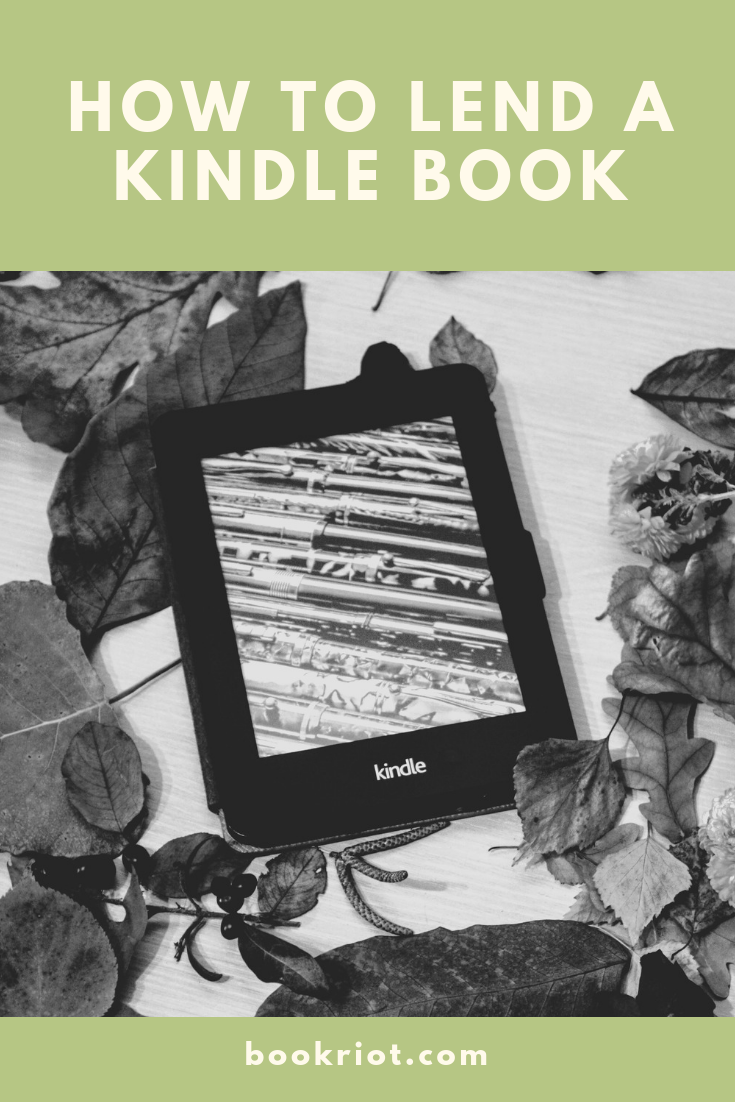 Sharing Kindle Books: The Pros
Share with Anyone: As mentioned above, shareable Kindle books can be sent to anyone via email. Once you share, your friend will have seven days to download the book and then 14 days to read it before it is returned to you.
No Kindle Needed: Your friend doesn't need a Kindle to read the book you share. They can read it via the free Kindle app on a smartphone or tablet, or from any internet browser at read.amazon.com.
Share from a Distance: Unlike physical books, you don't need to meet up with your friend in person or pay for shipping to loan a Kindle book. Because this easy process occurs electronically, you can get your book to your friend even if you're far apart.
No Lost Books: At the end of the 14-day loan period, your Kindle book is automatically returned to you. That means you can loan books to that one friend who always seems to misplace them or forget to bring them back. Since the recipient has seven days to accept the book via email after you share it, you'll only be parted from your book for a maximum of 21 days.
Lending Community: If you're looking to borrow a Kindle book that none of your friends have purchased, there are places to connect with other Kindle users willing to share the love. Lendle is the most popular of these communities. When you sign up, you can share a list of Kindle books you own that are eligible to lend. The more you lend, the more you can borrow from other users.
Sharing Kindle Books: The Cons
#NotAllBooks: Unfortunately, not all Kindle books are lendable. In fact, the majority of Kindle books can't be loaned. You can find out if a book is lendable by checking the product details prior to purchasing, or from your content and devices page, which I'll show below.
One Time Only: Kindle only allows you to loan a title once—not just once per person, but once total. After you've loaned a book out, you can't loan it out to anyone else again.
Short Window: As mentioned before, your book can only be shared for 14 days. If your friend doesn't complete the book in that time frame, you can't share it again.
No Simultaneous Reading: Once you've shared your book, you won't have access to it until it is returned, either manually or automatically. Don't plan to read the book at the same time as your friend, because it will be out of your hands—and your Kindle library.
How to Lend a Kindle Book
Now that we've discussed the basics, let's talk about how to share Kindle books. There are two ways to do this: from the Manage Your Content and Devices page or from the Product Detail page.
From the Manage Your Content and Devices Page:
Find the book you want to share and click the button with three dots to the left of the title. If it's lendable, you'll see an option that says "Loan this title." If that doesn't appear as an option, it is not lendable.
Click "Loan this title" and then enter the information for the person you're lending to. All you really need is the email address; the rest is optional.
Click "Send now" and an email will be sent to the recipient with a link to download the book to the device of their choice.
From the Product Detail Page:
Find the ebook on Amazon, either through the Kindle store or just by searching for it from the homepage.
If you purchased the Kindle book, that should be noted at the top of the page. Under the purchase date, there is a link to "Loan this book". If that link isn't present, it is not lendable.
Once you click "Loan this book," you will be taken to a lending page to enter the recipient's email, as in step 3 above. Enter the email and click "Send now." An email will be sent to the recipient with a link to download the book to the device of their choice.
How to Return a Loaned Kindle Book
If you've borrowed a book from a friend, it will be automatically returned to them after 14 days. If you want to return the book before that date, you can do so by deleting the book from your Kindle library.
Find the borrowed book and click the button with three dots to the left of the title.
Select "Delete from library".
Click "Yes" to confirm and the book will be returned.
Family Library
Lending Kindle books is a great feature, but it's limited in both the books that you're able to lend and the amount of time you're allowed lend them. If you're looking to share your ebooks with a spouse/partner/trusted friend or your children, there's a better way. Family Library is a feature of Amazon Household, which allows you to link your Amazon account with another adult and up to four children created from an adult's account. Linking accounts to Amazon Household will allow you to share Prime benefits and digital content, including Kindle books and audiobooks.
With Family Library, there are no limits on what books you can share or time frames for lending, and you can both read a book simultaneously. You can choose to share all of your Kindle books to your Family Library or select titles individually. However, in order to enable Amazon Household, you'll need to enable both adults' accounts to share payment methods, allowing both of you to view and use the other's payment information. With that in mind, Family Library should only be used with someone you trust. First, you'll need to link your accounts through Amazon Household. You can find instructions for that here. Once you've linked your accounts, here's how to manage your Family Library.
How to Share Content Using Family Library
Go to Manage Your Household.
Expand the "Manage Your Family Library" section by clicking on the arrow.
To share all of your ebooks/Audiobooks with your household, set them to "Sharing."
To share individual content with your household rather than all, turn off "Sharing."
How to Share Individual Content Using Family Library
Find the book you want to share and click the button with three dots to the left of the title.
Click "Manage Family Library."
On the pop-up, select "Add to Library" next to the household member of your choice. They will then be able to view the book from their Amazon account or Kindle device/app.
---
We hope this guide helped you learn more about ways to share your Kindle books! Check out more handy tips for Kindle:
How to Delete Books from Your Kindle
How to Return a Kindle Book You Accidentally Purchased
12 Reasons to Use a Kindle to Read Your Book Club Book