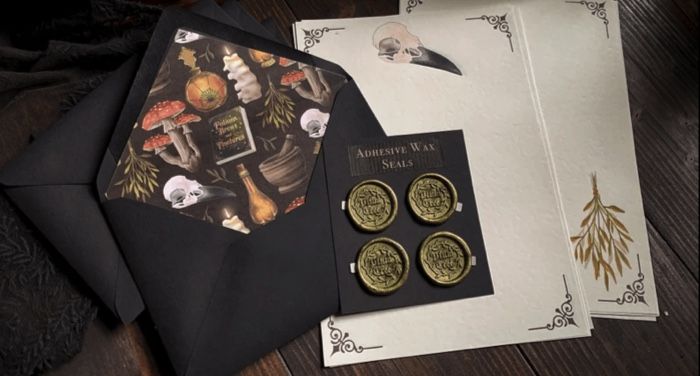 This content contains affiliate links. When you buy through these links, we may earn an affiliate commission.
If you're anything like me, you don't need a reason to buy stationery, but having a reason to do so certainly helps! With Halloween just around the corner, what better excuse — sorry, I mean, reason — to surround yourself with cute and practical Halloween stationery, notebooks, notepads, pens, and more? Even if you already have enough stationery — is that even a thing — you probably don't have enough Halloween stationery or, let's face it, new Halloween stationery. So now is the right time to stock up.
After all, even if you're not a student or a teacher (or someone who requires stationary for their work), you never know when inspiration may strike, so it's better to be prepared. From notebooks to pencils and journals, I looked up the prettiest Halloween stationery items to fill up your office of dreams. And, if you're the type who likes a bit of DIY, I even added a few printable options for you!