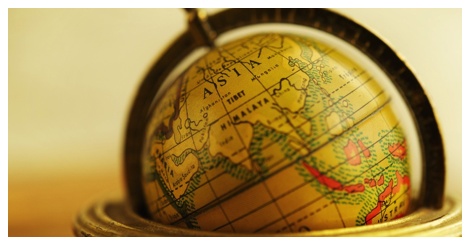 Opinion
Genre Kryptonite: Guidebooks to Wonder
This content contains affiliate links. When you buy through these links, we may earn an affiliate commission.
In my professional life, I pin down the documented facts of historical events big and small. While the lingering presence of the past has an incredible amount of power, and I will always read books about the magic that happens inside an archive, I sometimes worry that history-as-facts drains it of anything resembling awe. When I get too hung up on this worry, I turn to books about the world's real wondrous places. In descriptions of places that don't quite make sense or events that can't be easily explained, I find places where the past and the present butt up against each other, illuminating both and inspiring astonishment that we're all here, now.
Books about the world's mysteries seem to be having a moment. Maybe it's because this year has been one giant kick in the teeth, so the thought of running off to caves hidden along a shoreline or setting out to the world's most isolated place is especially appealing. Maybe it's because, paradoxically, as technology makes knowing where you are geographically simpler, it makes knowing existentially where you are that much harder. Whatever the reason, I'll happily take it.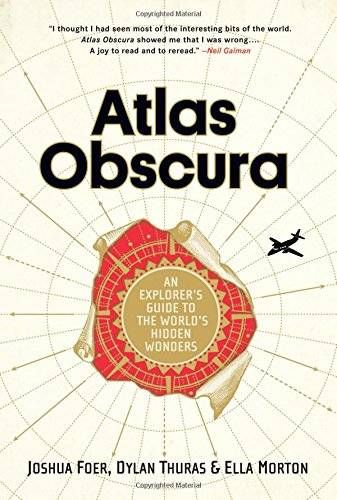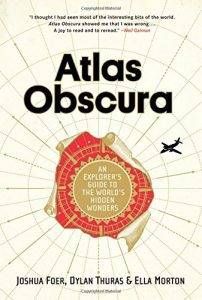 When I need to imagine being someplace else, I've been dipping in and out of Atlas Obscura: An Explorer's Guide to the World's Hidden Wonders, edited by Joshua Foer, Dylan Thomas, and Ella Morton. This book is beautiful– color photographs, maps, excellent graphic design– and has over 600 short entries about extraordinary places and things all over the world. Each includes an address and GPS coordinates so you can set off on a journey right now, if you want. Because of this book, I'm now daydreaming about the thousands of fireflies that flash in unison by a group of mangrove trees in Kuala Lumpur. Closer to home, I am now desperate to visit the Weeki Wachee Mermaid Show. That's got to feel a bit like walking in to Karen Russell's amazing book Swamplandia!, right?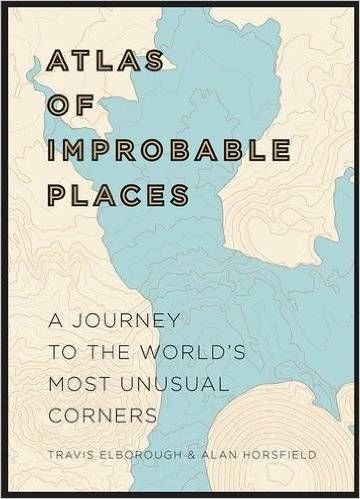 Atlas of Improbable Places: A Journey to the World's Most Unusual Corners by Travis Elborough, with maps by Alan Horsfield, is a curated guide to places that just don't quite make sense. Elborough organized the book by theme– "Dream Creations," "Floating Worlds," "Otherworldly Spaces," and more– rather than geography, which makes it easy to decide what genre of oddity or improbability you want to consider based on your mood. The large black and white photographs, coupled with beautifully simple maps, gives this book an air of sophistication and inspires more than a little awe. After browsing through this atlas, I have an intense desire to visit The Lost City of San Juan Parangaricutiro, abandoned after an eight-year volcanic eruption in 1943! That's 73 years ago but still feels so recent to just abandon a city.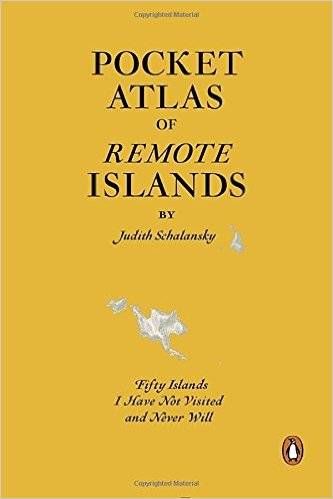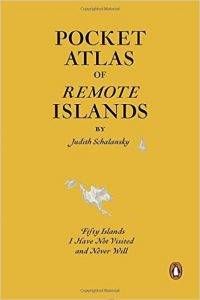 As much as I love lusciously illustrated atlases books that will help me plan my next adventure, as a format, the atlas is wrapped up with notions of conquest and consumption. When I want a break from books that encourage viewing the world's wonders as something to reach or obtain, I turn to Judith Schalansky's lyrical, meditative Pocket Atlas of Remote Islands: Fifty Islands I Have Not Visited and Never Will (translated from German by Christine Lo). This book is a visual and textual guide to islands of self-discovery. Neither fiction nor non-fiction, Pocket Atlas of Remote Islands presents the reader with 50 different islands and their stories. Schalansky used various real events, historical figures, and scientific studies as the starting point for essays in which she reflects on what space, wonder, history, geography, and isolation mean.
F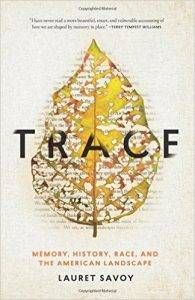 inally, sometimes the only way to consider a place is without images of that place to distract you. Lauret Savoy's Trace: Memory, History, Race, and the American Landscape will make the familiar unfamiliar. This incredible book is explicitly about confronting the ways that America's history is all around us, rich with meaning and tempered by ironies. This book inspired awe (and more than a little horror) in me as I saw the American landscape anew.
So, where are we off to next?
Full disclosure: I do freelance writing and event planning for Atlas Obscura. However, I genuinely like their book. They did not ask me to write this piece.