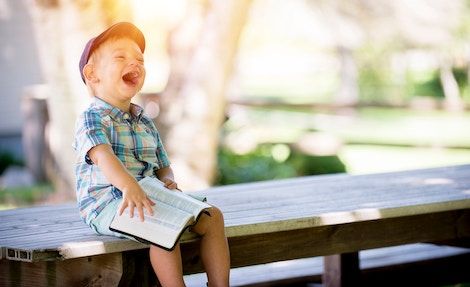 Lists
15 Silly And Funny Poems for Kids
This content contains affiliate links. When you buy through these links, we may earn an affiliate commission.
Funny poems are a great way to introduce poetry to children. I remember still can remember poems from my childhood. Here is a list of 15 funny poems for kids. Many of them are bite-sized, great for recitation. I've separated them by theme such as family, animals, silliness, and much more.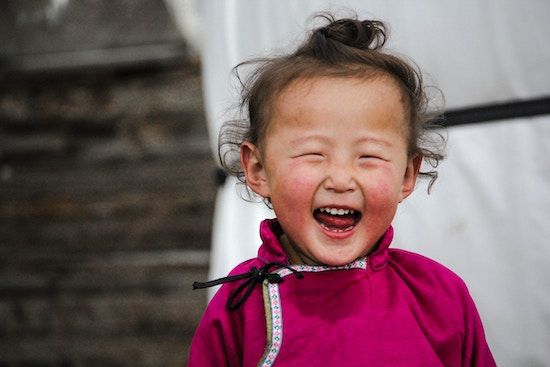 Funny Poems For Kids About Animals
So much of children's literature features animals so I started with six delightful poems that can be memorized.
God in his wisdom made the fly
And then forgot to tell us why.
How doth the little crocodile
Improve his shining tail,
And pour the waters of the Nile
On every golden scale!
How cheerfully he seems to grin,
How neatly spreads his claws,
And welcomes little fishes in,
With gently smiling jaws!
Eletelephony by Laura Elizabeth Richards
Once there was an elephant,
Who tried to use the telephant—
No! No! I mean an elephone
Who tried to use the telephone—
(Dear me! I am not certain quite
That even now I've got it right.)
Howe'er it was, he got his trunk
Entangled in the telephunk;
The more he tried to get it free,
The louder buzzed the telephee—
(I fear I'd better drop the song
Of elephop and telephong!)
Mosquito at my ear—
does he think
I'm deaf?
My Doggy Ate My Essay by Darren Sardelli
My doggy ate my essay.
He picked up all my mail.
He cleaned my dirty closet
and dusted with his tail.
[
Read the rest here.
]
The Tiger Who Wore White Gloves, or, What You Are You Are
By Gwendolyn Brooks
There once was a tiger, terrible and tough,
who said "I don't think tigers are stylish enough.
They put on only orange and stripes of fierce black.
Fine and fancy fashion is what they mostly lack.
[
Read the rest here.
]
Funny Kid's Poems About Family and Home Life
Next are a few poems about family and home life. Whether it's getting out of chores or adventures of chairs and tables, these are some happy fun poems.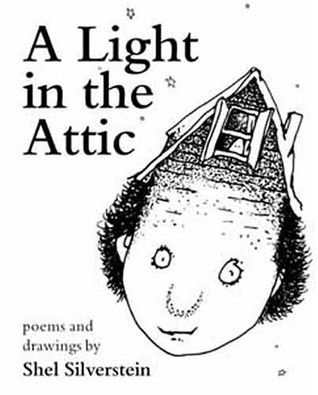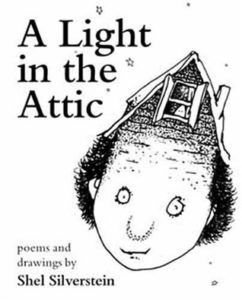 If you have to dry the dishes
(Such an awful, boring chore)
If you have to dry the dishes
('Stead of going to the store)
If you have to dry the dishes
And you drop one on the floor—
Maybe they won't let you
Dry the dishes anymore.
If I were in charge of the world by Judith Voirst
If I were in charge of the world
I'd cancel oatmeal,
Monday mornings,
Allergy shots, and also Sara Steinberg.
[
Read the rest here.
]
The Table and the Chair by Edward Lear
Said the Table to the Chair,
'You can hardly be aware,
'How I suffer from the heat,
'And from chilblains on my feet!
'If we took a little walk,
'We might have a little talk!
'Pray let us take the air!'
Said the Table to the Chair.
[
Read the rest here.
]
Second Mother by Nikki Grimes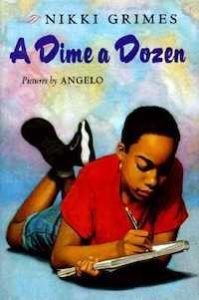 Stop calling me your "baby."
Don't call me "Little Bit."
Every time I
hear those words
I grind my teeth
and spit.
Besides,
I've got
a proper name—
and Baby
isn't it!
Stop calling me your "baby."
Don't call me "Little Miss."
You're not my
mother anyway.
Remember? You're
my sis!
[from
A Dime a Dozen
]
Funny Poems For Kids About The Self
These finals poems deal with issues of identity and the body in fun and clever ways.
I'm Nobody! Who are you?
Are you – Nobody – too?
Then there's a pair of us!
Don't tell! they'd advertise – you know!
How dreary – to be – Somebody!
How public – like a Frog –
To tell one's name – the livelong June –
To an admiring Bog!
Be glad your nose is on your face,
not pasted on some other place,
for if it were where it is not,
you might dislike your nose a lot.
[
Read more here.
]
When I was One,
I had just begun.
When I was Two,
I was nearly new.
When I was Three
I was hardly me.
When I was Four,
I was not much more.
When I was Five,
I was just alive.
But now I am Six,
I'm as clever as clever,
So I think I'll be six now for ever and ever.
The library is dangerous—
Don't go in.
If you do You know what will happen.
It's like a pet store or a bakery—
[
Read more here.
]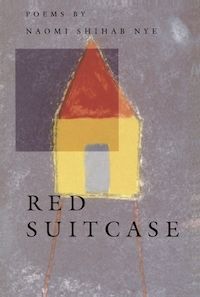 You can't order a poem like you order a taco.
Walk up to the counter, say, "I'll take two"
and expect it to be handed back to you
on a shiny plate.
[
Read more here.
]
---
Want more poetry? Check out this post on 50 must-read poetry books for kids and 7 Beautiful Books to Introduce to Poetry to Kids. And hit the comments to share your favorite funny poems for kids.