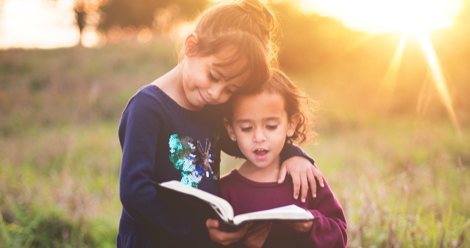 Children's
Beautiful Books to Introduce Poetry to Kids
This content contains affiliate links. When you buy through these links, we may earn an affiliate commission.
I find that poetry for kids is often presented in a rigid, demanding way that keeps readers from connecting well with the content and message. As a sometimes-poet and an avid poetry reader, I'm on the lookout for books that can inspire an appreciation for poetry in kids without that sense of rigidity. Luckily, there are many.
Here are seven books that can get you and your kid focused on poetry and celebrating the lovely freedom of word forms:
Hip Hop Speaks to Children By Nikki Giovanni
I wish that when I was a kid, I had access to Nikki Giovanni's Hip Hop Speaks to Children: A Celebration of Poetry with a Beat. It took me a long time to understand the verbal aspect of poetry and how it meets poetry on the page. This book does a nice job of displaying text and providing an audio version that demonstrates what syllables and structure can do.
Poetry for Young People by Langston Hughes
If you're looking to introduce kids to classics, it's great to start with someone like Langston Hughes. I came across him far later in life than I should have. I've talked about him before and celebrated his work like mad. Every parent should check out options like Poetry for Young People: Langston Hughes. It certainly helps that illustrations here received a Coretta Scott King Illustrator Honor Award.
Echo Echo by Marilyn Singer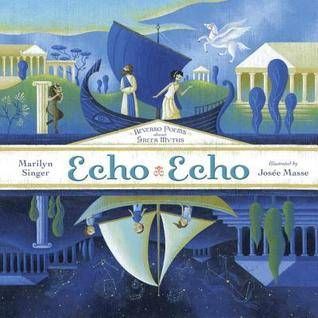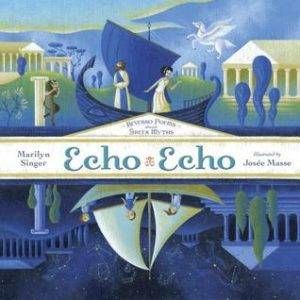 Poetry is also part wordplay, and it's important to recognize and explore this aspect. Often a poem is surprisingly close to a puzzle in its structure, and it's so exciting when a kid realizes how tricky this form of writing can be. The best way to tackle this is to provide unique poetry in unusual form that a kid can connect with and then even mimic on their own. Check out books like Echo Echo: Reverso Poems About Greek Myths. This is great for that kid who loves Athena, Zeus and interesting word structures.
Breathe and Be by Kate Coombs
On the other hand, it's interesting when health and happiness trends arrive in poetry form. If you're fond of the mindfulness movement, or if your young reader loves personal and mind-opening work, Breathe and Be: A Book of Mindfulness Poems looks like a beautiful example of poetry turned to introspection. We forget sometimes that poetry can draw the focus back to the reader, but this could be a great tool for readers in need of such guidance.
Out of Wonder by Kwame Alexander, Chris Colderley, and Marjory Wentworth
For others, the trick is to find the gateway book that opens up a reader to other poets. It seems as though the upcoming Out of Wonder: Poems Celebrating Poets is trying to do just that. This is great for that kid who is armed with the Poetry.org app, ready to look up a new poet at any moment. Or, maybe, for the parent also looking to broaden poetic options.
Brown Girl Dreaming by Jaqueline Woodson and Out of the Dust by Karen Hesse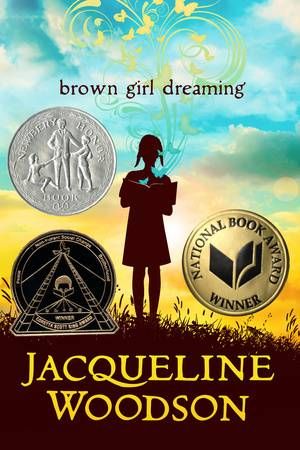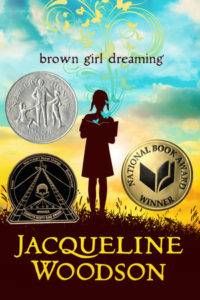 For a recent success and narrative form, Brown Girl Dreaming by Jaqueline Woodson produces the narrative of growing up African American in the 1960s through the 1970s. As a kid, I would have been overwhelmingly in love with this book since I'm still in love with narrative poetry today along with important historical and cultural voices. Perfect for the kid who loves fiction, this poetic form is easy to connect with. Looking for another option from another viewpoint from another time? Check out Out Of The Dust by Karen Hesse. I talked about the moment I came across this one here. It was a big moment in my life.